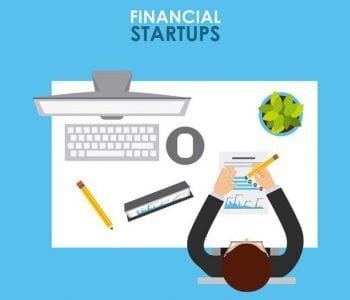 Using big data analytics, these entities disburse loans in less than 48 hours
MUMBAI, DECEMBER 10: New entrepreneurs and small enterprises, which have typically been locked out of the financial system and ignored by big banks and other financial institutions, have found solace in a breed of new financial technology start-ups.
In the last 12–18 months, about three dozen start-ups such as Indifi Technologies and others have emerged to provide fast, easy, and collateral-free loans to small businesses. The loans, mostly short term, are in the range of ₹3 lakh to ₹1 crore but with an interest rate as high as 15–22 per cent.
Also Read: Best SME Lending Options On How To Implement Them
Emerging Trend
These start-ups are looking at revolutionizing the financial system by changing the way it works, by either giving loans without collateral or by connecting small businesses to financial institutions for quick loans.
They also allow SMEs to focus on building their businesses instead of worrying about gaps in their cash flows. They use technology to simplify the lending process, enhance the speed, provide price transparency, improve customer experience and reduce borrowing costs for businesses.
Most of the FinTech start-ups use big data analytics to understand the credit comfort and assess the credit-worthiness of the small business owners. Most of the credit risk analysis is done digitally so that loans can be disbursed in less than 48 hours.
Srirang Tambe of Origa Leasing, which provides long-term loans to small businesses in the health and sanitation, and healthcare and education sectors, said that many banks do not want to focus on this segment as they are not up to date with the changing business models and nature of businesses and hence are apprehensive about NPAs.
Also Read: Evolution of SME Lending In India
"We recently gave loan to a customer who is into supply of portable toilets. This is a great business model and has huge opportunity given the fact that India is witnessing lot of exhibitions, conferences and then there is the clean sanitation drive by the government itself. But no bank is ready to give them loans," Tambe said, adding that the SME market in the country is worth $50 billion.
Alok Mittal, ex-MD of VC fund Canaan Partners, who quit recently to start Indifi Technologies, said that technology is changing the way loans are being sanctioned. At Indifi, a platform that connects businesses to the lenders, loans get credited into the account in just a few hours.
Also Read: Covid-19 Challenges Faced By MSME
Tej Kapoor, India Head (Investments) for UK-based venture fund Daily Mail Group Trust, said his firm is also looking to invest in a few fintech start-ups focused on the SME segment.
"Banks, which tend to be traditional in their approach, are missing out on a massive opportunity and new FinTech entrepreneurs are building innovative solutions and mushrooming around the country. We have seen a high volume of FinTech start-ups approaching us and are watching this space very carefully as it evolves," Kapoor said, adding that these start-ups are cost-effective as they are online platforms and do not have to invest in any physical infrastructure.
Also Read: How Do The Latest Moratorium Policies Impact EMI Repayment for SMEs?
Investor Attention
The FinTech segment is also getting a lot of attention from the investor community of late. Many Fintech has raised an undisclosed amount of pre-Series A funding from DSG Consumer Partners
Faircent, a peer-to-peer lending site that offers collateral-free loans of up to ₹15 lakh to Micro and Small and Medium Enterprises, has raised a pre-Series A round of $250,000 from Singapore-based M&S Partners.
Origa Leasing has raised $1.2 million from ah! Ventures and 500 Startups and some other high-profile investors. Aye Finance has received ₹20-crore funding from Accion, a pioneer in financial inclusion, and venture capital firm SAIF Partners.
Apply Loans For SME In India
According to industry experts, the market opportunity is huge considering that 46 per cent of the SME financing in Europe and 72 per cent of SME financing in America takes place through asset leasing. In India, it is less than 1 percent of the total credit disbursed.