That the things we think do not matter in our design are, in fact, necessary for the smooth flow and exchange of information.
One of these small things that are commonly taken for granted are icons. Icons can be considered as a worldwide-understood element of web design.
They are apprehended by most people, making the websites benefit from the addition of such. It is in this universality that icons are considered to be one of the most important design elements that have ever walked (figuratively) on the face of the earth.
UNLIMITED DOWNLOADS: 1,500,000+ Icons & Design Assets

DOWNLOAD NOW

Icons are great tools for stamping an impression to an audience. They play a vital role in making the viewers understand what the message or the context of the website or application is.
What's amazing about icons is that, even in their small space they occupy in the pixels of the screen, their role is immense. A lot of websites have invested a lot of effort and creativity to just to produce good icons that would suit the needs of their website.
The ones created, in turn, reciprocate this by producing more viewers and easy to understand content. However, due to the variety of available icons, it becomes slippery to a point that designers seem to be confused. Iconography is a rather broad field because it encompasses a lot of concepts in fulfilling a lot of roles.
As you all know, icons can be used for a lot of purposes, methods, occasions and motifs. Thus, the need to choose the correct and most appropriate icons is heightened.
As web designers, this lesson will make us more equipped with the ideas on how to choose the right icons. Most website failures result in poor iconography. This all branch out and eventually lead to the effect that readers find themselves to be out of place, just seeing the website. And how could we evade that situation?
Icons Should be Appealing and Readable
Icons should be visually appealing. They should be beautifully designed; thereby, be remembered by ordinary people. When designing or looking for icons for your website, remember that the people's memory retains for two things: either they are beautiful enough to be remembered, or horrible enough not to be forgotten.
If you prefer the former, then you should always look for beautiful icons.
They Should be Universal
Choose icons that are easily understood by people. These icons should be famous enough that it would not produce confusion. Because you are dealing with imagery and its interpretations, the image that you should produce should always be universal. You need to make every person, at the very least, know what you are talking about. Make your icons be transcendent!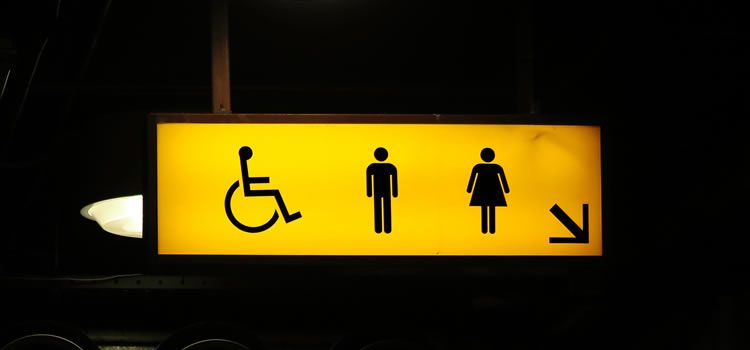 Example, never use a wrench, or a gear icon if you will not going to refer it as a settings link or menu. Of course, the average people, who are so used to seeing gears or wrenches for settings would think of it as a link or menu to the preferences of your website. They will get lost.
Think of it as if you are making road signs. If you were the traffic sign manufacturer or installer and you happen to have made a mistake by switching signs, people might get lost, or worse, their cars might stumble with each other and your face will be all over the news.
They Should be Consistent
Ever experience having a nice conversation with a friend and then suddenly, you say something that is out of context, and your friend will pose a besmirched face, with an eyebrow raised and say, "Huh?"
Well, that will happen if you don't start adding consistency to your icons. It will result into a breakage in the flow of information, and you won't want that to happen.
For this, you should remember to use the same color or color scheme. Adding a very consistent color theme will make the identity of your icons stable. People will see your website and remember it. Also, you should remember to use, as much as possible, the same shapes.
Shapes are also very good memory tools. Third, is that you should style your icons without borders. Borders, shadows, and gradients affect the technical and aesthetic quality of the icons.
It should complement with the motif
The illustrations have to look the part. They need to be visually compatible with the motif of your website or app. Before choosing the icons, ask yourself, how would my site look with these icons? Will it be comical, formal, creative, flamboyant or plain?
The answer to your question, should match the icons that you will use. Like fonts and colors, icons are thematic. They are occasional and prefer to be represented and used in specific occasions.
They Should be Functional
Icons should be functional. Period. Their quality should not defeat its true purpose. Sometimes, we tend to extravaganize the design by adding unneeded icons. But you should remember to put what you need. Don't be greedy. Less is more. Lesser is most. The more that you add, the more it becomes visually heavy. So be wise.
Conclusion
The thing that you need to know in choosing icons for your web design is that you need to be understood and purposive. You have to be so universal that even a simpleton will understand you.
You have to apply the purpose and try to achieve it in your design. A great web designer does not stop just because he is tired of looking for good icons. A great web designer will just stop, when he sees it in the website.
Truly, small things tend to have greater roles and those bits of facts can mean a great deal of inspiration. And I bet the icons agree.
This post may contain affiliate links. See our disclosure about affiliate links here.