When you're trying to choose a CMS, there's a lot to keep in mind. Features, price, and overall quality are all things to pay attention to. But there might be one factor you're not considering for your CMS: The free templates it has available.
Design is everything in a website. With premium themes being so expensive, you might not initially be able to afford one, so you'll have to rely on the default templates provided to you.
Let's go over some top CMS options with great free themes, so you can have a beautiful website without having to pay exorbitant amounts of money.
UNLIMITED DOWNLOADS: Email, admin, landing page & website templates
Starting at only $16.50 per month!


DOWNLOAD NOW
WordPress
If you're looking for sheer variety, WordPress is definitely the way to go. It comes with a handful of customizable light themes right on its website. These simple, photography-focused templates more than get the job done.
If you're willing to pay for premium themes, you'll discover WordPress's true diversity. There are thousands of user-made themes out there. Sites like Envato Elements offer plenty of choices so do some searching to find what you need.
Shopify
Shopify is an e-commerce CMS aimed primarily at larger businesses, so many of its premium themes can come out to almost $200. Luckily, there are also 10 free themes made by Shopify itself, all offering the elegance you'll need to show off your new online store. They even come in multiple styles.
The CMS is also fairly popular, so you can expect to find free third-party Shopify themes online.
Webflow
Webflow is a code-free CMS made for designers, so you'd expect their themes to be great – and you would be right. Their free themes are very distinctive from one another. Don't expect the same bland template over and over again.
There's quite a few more of them than other CMS competitors tend to offer as well, available in a range of categories. And since this platform focuses on design, you'll be able to customize them as much as you want.
Squarespace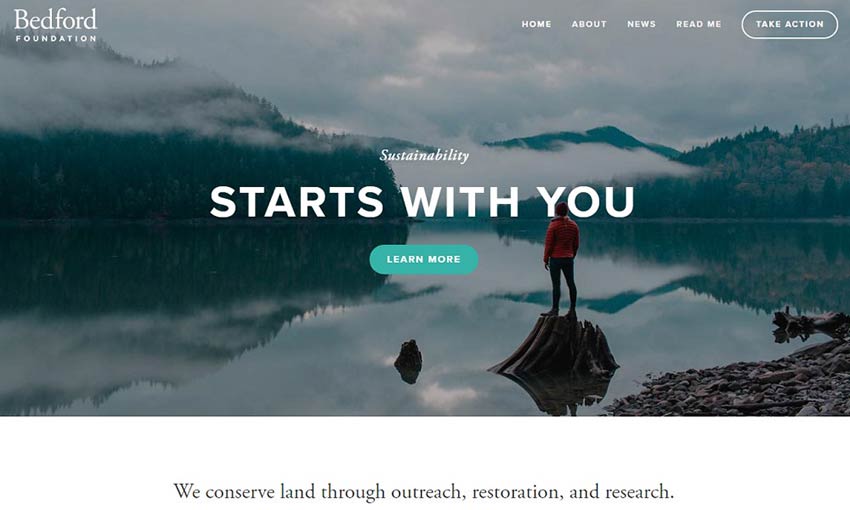 If your website makes use of plenty of beautiful photography, any Squarespace template would work well for you. There are over twenty themes, all available on any Squarespace plan, and each one a great example of elegant design.
The one downside to Squarespace is that there are few third-party themes available, and a majority are premium. So, if you don't like any of the free default themes, it may be best to pick a different CMS.
Drupal
This free and open source CMS was created by a dedicated community of developers, and they haven't neglected to fill out the theme project with nearly 3,000 free templates.
The problem is that it isn't very friendly to navigate. Many themes lack demos or even screenshots, so your only option is to download each one to see if you like it.
Luckily, Drupal Free Themes was created to fix this issue. This site has a clean layout and is much less confusing to navigate, and every theme comes with a demo and a list of dependencies. If you love Drupal for its features but struggle to find a good theme, you can now have the best of both worlds.
The Best CMS Templates
There are many CMS options with awesome free templates out there, and this is just a handful of them. Which should you choose?
Shopify and Squarespace offer elegant templates with no fuss. They're good choices if you just want a beautiful theme right out the gate. Webflow also has great themes, and has a high degree of customization available as well with its design-focused CMS.
Drupal and WordPress both share a large community that's made thousands of themes. Drupal hosts them right on its website, though its themes tend to be simpler and made with functionality in mind. WordPress themes often have a larger focus on beauty and design.
Whatever you choose, remember that you'll be rewarded if you're willing to do some digging. Almost every CMS has a community creating third-party themes that are entirely free to download. You just have to be able to find them.
This post may contain affiliate links. See our disclosure about affiliate links here.