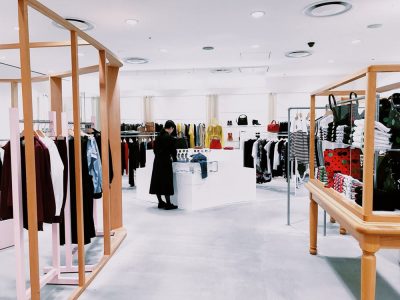 Running a store that is made in brick and cement is quite a task in today's online world but that doesn't beat it if it can't have the traffic of its own. For a store to run and earn a profit, there are techniques and ways to gain foot traffic just like the online market. If you think you have some great products to earn the attention of this foot traffic then here are the best ways to organically reach customers for retail shops.
Also Read: Benefits Of Starting Offline To Online Business – Retail
Ways to Organically Reach Customers for Retail Shops
Foot traffic is a thing?
Just like the traffic on the road and on a website, it can get crowded in your retail shop as well. And in order to manage high-profit margins, not only you need to accommodate all of it but make sure they keep coming back. And this rate of people visiting your retail shop in person for the quality you provide in hands is called the food traffic. No doubt it is essential for your store and below are the means to maintain a better score of it.
Also Read: Best Platforms To Market For Retail Shops
Ways to reach customers-
Make an appealing appearance: This might be new to you but it is one of the most effective strategies. The reason being any customer cannot be aware of what kind of products you sell and how amazing they are unless they step into your retail shop. As a matter of fact, no customer is going to step in a store that does not appear well maintained externally. Believe it or not, a fresh look with clean windows or at the very least a dustless space makes the picture quite neat for your potential customer.
Offer a bit extra: Now, you are aware that the price for the commodity you offer is indeed best in the market but how will the customer know? Not everyone is going to step into a retail shop which is just like the others even if yours isn't. To make sure they get to know about the mini treats you have for them put the hints just outside the retail shop. These hints will make them curious and you'll definitely generate profit.
You've got to be busy: It's not that you aren't running a store and taking care of everything but that is not how the customers think. All they have in mind is to visit a reliable store but how do you convey the same? The best would be to have a busy shop with visitors all the time but the scenario is not true all the time really so you've got to convince them you are. Keep your staff engaged and not idle, waiting to welcome any customer who might enter. Try and keep them welcoming and see how the bills roll.
The etiquette: Now that you are successfully running a business and have better deals coming in with your welcoming nature, why not share some tips with the staff? The way the staff treats its customers is always remembered even if they could not find what they were looking for. However, for a group of people who carry a smile and gain if not a tip but a bit of trust, the customer is more likely to remember the audacity if they come again to your retail shop.
Time for a takeaway: After all the things that you've done for the customer of yours- making sure his requirements are met and he is pleased with the service, wouldn't it be great if they give you something in return? Of course, a sale has been made but there is more than that, which is feedback they would love to share. However, other than you there are people in the world who need to know that you are present and how good you are. So, make yourself available on the digital map and ask every customer to leave at least a rating and come back soon.
"No, don't go," is not something you can say to your customer but you can always make them return as loyal customers if you take care of the tips mentioned above.
Also Read: How Smart, Wireless POS Solutions Are Remodeling India's Retail Market
Collateral is one of the biggest problems for retail store businesses looking for loans. Our unsecured loan solution eliminates this barrier and allows you to achieve your business goals in a simple and hassle-free manner. With minimum documentation and eligibility requirements, your search for the best business loans for your retail shops ends at Indifi. Call us or send us an email to apply for an unsecured business loan and know more about our offerings.
Also Read: How To Run A Successful Retail Business?