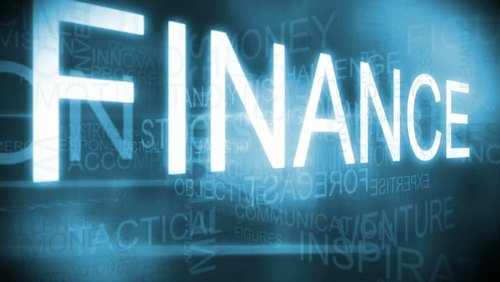 State-of-art equipment and machinery form the foundation of an efficient and productive business. Whether it is a large enterprise or a small-scale company, business owners require advanced machinery and equipment to thrive in the competition.
However, purchasing, maintaining, and upgrading equipment is another story altogether. These kinds of purchases demand high upfront capital investment and unbroken cash flow for maintenance and upkeep.
Now, this is where equipment financing comes to rescue. Let us explore the concept of equipment financing, its benefits, types, and fundamental factors to consider while choosing the right equipment finance company in India.
Also Read: How To Manage Equipment Loans For Restaurants
What is Equipment Financing?
Equipment financing is a credit facility that is available for both large and small enterprises. Companies avail of this loan to purchase business-related machinery or equipment. Moreover, enterprises going for this loan can also enjoy tax rebates. Equipment loans are to be repaid over period payments. Once the enterprise has paid the loan in full, its equipment or machinery is free of any lien.
Benefits of Equipment Financing
Equipment financing rolls out several benefits over cash purchases of items like construction equipment, computers, etc. Here are some of the primary advantages of equipment financing:
Equipment loans are collateral-free.
It comes with flexible repayment options.
It offers zero down payment on 100% financing.
The loan process is fast and easy.
It leaves your working capital for future needs.
Types of Equipment Loans
Equipment loans are of different types. Let us have a look at them:
Manufacturing equipment loan
Electronic and appliances loan
Construction equipment loan
Medical equipment loan
Corporate aviation equipment loan
IT and office equipment loan
Also Read: Machinery Loans: Offbeat Ways For Business Growth
How to Choose an Equipment Finance Company?
Here are some essential factors that will help you in choosing the right equipment finance company in India.
The first factor that you should consider while choosing an equipment finance company in India is its industry expertise and experience. You see, offering equipment finance solutions demand an excellent understanding of the business industry, machinery, cash flow cycle, and equipment usage.
Apart from this, some machinery is imported that needs a combination of Letter of Credit (L/Cs), Buyer's Credit, Loan, and Lease to finance. Therefore, you should go for an equipment financing company that has expertise in this domain.
Because, apart from transactional services, you might also need advisory services for smooth business operations. Moreover, companies will also seek expert advice for the best equipment loan selection.
Flexible Financial Solutions
Equipment financing is a vast domain. Therefore, enterprises should choose a finance company that can roll out customised and flexible financial solutions for their business. The loan plan should consider cash flow, accounting, and taxation needs of the borrower. Moreover, financial solutions should be viable enough to benefit the company's bottom line and operations.
The assets that are financed through equipment financing are essential for the survival of an enterprise. Moreover, companies customise these loans as per the type of equipment and nature of their business. Therefore, it is crucial to take such loans from reliable lenders only.
Enterprises should trust an equipment finance company that can assist them during the entire tenure of the loan. These equipment and machinery are critical for daily operations. Enterprises should take such loans from trustworthy, reliable, and credible equipment finance companies only.
Equipment finance loans are generally of a longer duration. Apart from this, it also needs back and forth communication, transactions, and interactions with the equipment finance provider. Therefore, enterprises should choose an equipment finance company that uses the latest technology and provides a convenient user experience to its applicants.
They should also offer facilities like timeline payments, online statements, and virtual loan settlements. A right equipment finance partner is the one that provides the best digital experience to its customers. It also offers them a platform to control their finances from any location seamlessly.
Tailoring an equipment finance credit plan demands excellent know-how of machinery knowledge, industry understanding, and proficiency. Therefore, enterprises must look out for the finance companies that can offer them a comprehensive loan plan.
This loan plan should include the financing of all the equipment required to operate their business. Choosing an equipment finance company that specialises in this segment plus can offer diversity in equipment financing can prove to be a smart move in the long run.
For instance, a medicine manufacturing company will also require office furniture and other items for its operations. Picking up a company that will meet all these needs can provide a hassle-free experience to the enterprises.
Applying for an equipment finance loan is a serious business. Moreover, signing the final papers is one of the most significant aspects of this process. Enterprises should choose an equipment finance company that can help in understanding all the complex documentation procedures. It should also allow the applicants to review the contract page and if required, consult their attorneys. Any reputable finance company will welcome such practices.
It is crucial to access any loan financing at the best possible terms. And what are the best terms? Lowest interest rates, clarity in processing fee, penal rates, prepayment charges and so on come under the scope of best times.
That since equipment loans are long-term, enterprises should go for a finance company that can roll out competitive rates for their borrowers. Moreover, it should also be transparent about any hidden charges, and its future pricing strategies to avoid confusions later on.
In other words, choose a company that can partner in its customer's progress and ensures 100% fairness and transparency in all the transactions and communications.
Also Read: Machinery Loans Comes As A Respite For Those Who Want To Grow Their Business
Bottomline
These were some crucial parameters that enterprises should consider while choosing an equipment finance company in India. It is equally essential to identify your business requirements before finalizing an equipment finance company.
Enterprises should also invest some time and energy in structuring an equipment loan that suits its long-term needs. Lastly, make sure you check the credibility of the equipment finance company offering the loan facility.