A multicloud strategy gives IT leaders maximum flexibility to run their organizations how and where they want. Here's a closer look at six of the most important opportunities multicloud offers.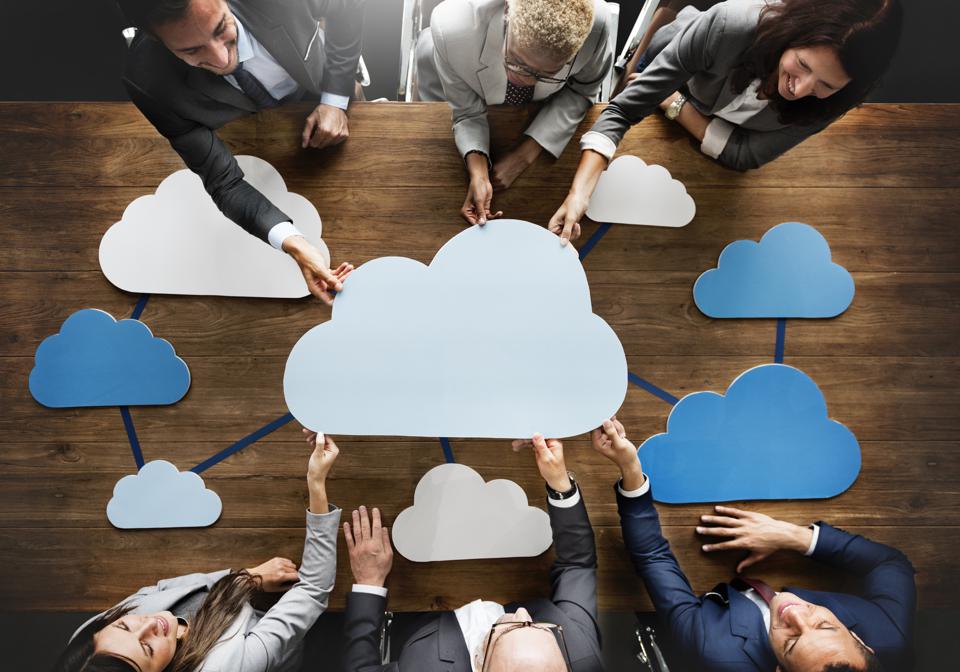 If you're even remotely involved with technology in your organization, you've no doubt heard people talking about multicloud or developing a "multicloud strategy." The promise of multicloud is to give you flexibility to select the right cloud for each workload and do that without excessive toil.
Of course, even though multicloud has become a common talking point, support and enthusiasm for the concept varies across cloud providers, which can make it harder to evaluate what a multicloud offering should provide.
In my role at Google Cloud's Office of the CTO, I routinely talk to organizations who are eagerly exploring multicloud, and in this article, we'll explore six of the most important opportunities multicloud offers. When assessing provider options, to ensure you're investing in robust multicloud technologies rather than partial solutions, it's important to fully evaluate the solution to understand how it solves one or more business problems.
Related: You do you: How to succeed in a distributed, multicloud world
1. Data governance and regulatory environments
From GDPR and the California Consumer Privacy Act to GAIA-X and many others, a growing list of governmental or industry body regulations have emerged to define how different data types should be stored in different geographies. In some cases, your primary cloud provider does not have a region in your target location—or have any plans for one. Adopting a second cloud provider (or running a compatible hybrid solution) is an effective way to close the gaps in your regional data governance or digital sovereignty strategy.
Related: IDC: A multicloud strategy can mitigate regulatory, business risks
2. Operational risk management
All tier-one cloud providers have the ability to let you run highly reliable applications, by replicating your apps across zones (to avoid local failures) or geographic regions (to avoid downtime from a larger-scale outage or natural disaster). But some very large organizations have even more demanding reliability needs: they want to be able to survive a cloud-wide interruption. Much in the same way that organizations have turned to the cloud to help them survive an outage in their on-premises environment, organizations that run largely in the cloud can turn to a second provider to help them meet their business continuity and disaster recovery goals.
3. Overall risk management
Technology risks aside, partnering with a single cloud provider can present operational risks that may give your board some heartburn around vendor lock-in. Imagine a lawsuit that sours relations, a shifting regulatory framework, or competitive pressures. Or perhaps your primary cloud provider has business interests outside of public cloud that compete with your core business. Running applications in multiple clouds—or positioning yourself to easily make the switch if need be—can mitigate those concerns.
4. Commercial leverage
Let's face it, if you run in the cloud, costs can add up. IT vendor management 101 says that the best way to control those costs is to do business with multiple vendors, in order to play them off of one another and gain contractual leverage. And while some early-arriving cloud providers may have successfully locked in customers to their platforms, today's newer providers offer a variety of differentiated products that the earlier providers did not. This provides an easy entry point for organizations that want to add a second provider to the mix. Plus, multicloud technologies based on open standards can help you port what would have been heretofore cloud-locked applications to a more cost-effective environment, if you so desire.
Related: Download this free guide to discover five ways to reduce overall cloud spend with a cost optimization strategy
5. Latency-sensitive applications
The physical location where you run an application can matter a lot, especially if it needs to connect to real-time data streams. As a result, not all applications are an easy fit for public cloud; some may need to run in your own facilities in what we call a hybrid cloud model. In particular, manufacturing applications often have specific requirements (latency, residency, access) that make running exclusively in the cloud a tough proposition.
Multicloud technologies allow you to run your applications locally but still maintain a common software stack and connect to your cloud provider's central ecosystem. In short, a hybrid/multicloud strategy lets you take advantage of a public cloud methodology for all your applications—not just those running exclusively in public cloud.
Related: What are my hybrid and multicloud deployment options with Anthos?
6. Access to 'best of breed'
Not all cloud providers are created equal, especially when it comes to value-added services. While different providers all offer compute and storage services, there can be vast differences in terms of not only their network reach, but also their support for data analytics, artificial intelligence, legacy apps, etc. Moreover, cloud providers are adding innovative new services all the time, so the provider that best matches your needs today may fall behind other options in the future. The advent of multicloud technologies lets you have your cake and eat it too, by letting you build your environment on top of best-of-breed services rather than being locked into a single provider.
Cloud providers are adding innovative new services all the time, so the provider that best matches your needs today may fall behind other options in the future.
Of course, it's still early days for multicloud, and implementing a multicloud strategy takes its fair share of time, money, and effort. Still, organizations are finding all kinds of novel ways to mix and match cloud-based compute offerings to meet their needs. A recent example is Major League Baseball, which runs Google Cloud's multicloud Anthos platform in its 30 ballparks so that their systems can access data coming off local radar and high-definition video streams. But MLB also found that Anthos greatly reduced their need for technicians inside the ballpark—a boon during the pandemic when local ordinances put strict limits on staffing levels.
With greater multicloud adoption, I look forward to watching novel use cases and benefits emerge.
Learn more about how Anthos translates into economic gain for enterprises. Get the Forrester report