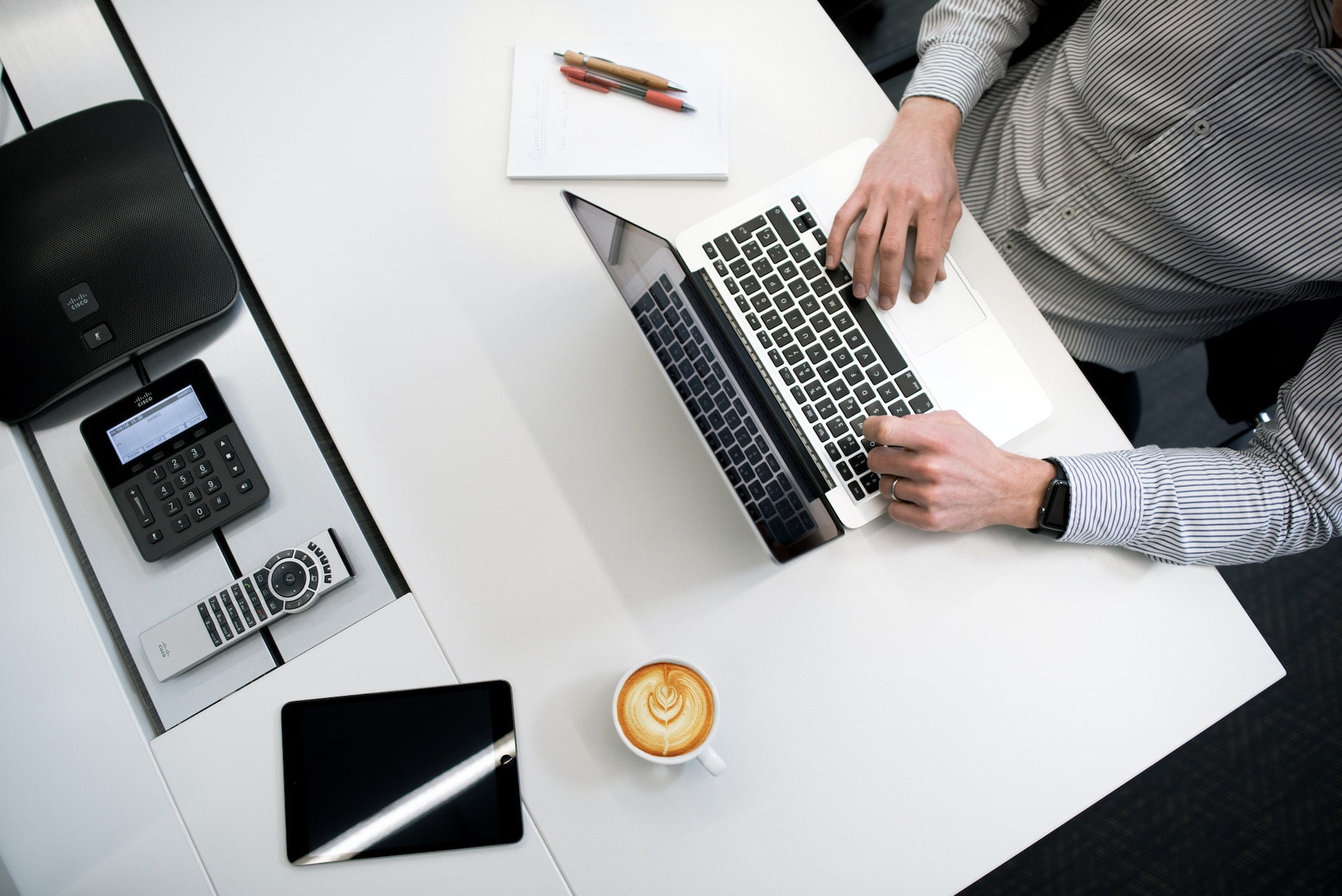 Increased brand recognition does not happen immediately, but it is an important goal for every organization to bear in mind. One of the most dominant ways to do this is with content marketing.
Why is brand awareness critical?
Consumers' familiarity with a business and a message is measured by brand recognition.
It's not enough that people remember your logo because it's unusual; it's also vital that they recognize your brand and what it stands for.
Consumers are much more likely to buy from brands they know and trust if they are aware of them. When people are familiar with your brand, it strengthens your place in the industry.
What effect does content marketing have on brand awareness?
Good content helps your brand explain to your consumers who you are and what your name stands for, like a great resume that your boss will love.
Brand recognition isn't just about whether or not your target audience knows your company's name; it's also about how well they appreciate the attributes that distinguish your company.
To make this distinction, the content should highlight the attributes that set your brand apart from the competition.
Show potential customers why they should select you over your rivals by sharing information about your business that clarifies what sets you apart from those in your industry.
You may also use a page to explain how your brand varies from those in the same category, whether it's by the products or ingredients you use or something more personal, such as the fact that you're open on weekends.
How will content marketing be used to raise brand awareness?
Increasing brand recognition is difficult, but you can use content marketing to accomplish your branding goals by following these seven steps.
Recognize your target market.
The first step in designing every marketing campaign is to consider your target market. Since they're the ones you want to interact with, all of your content should be personalized to them.
To make sure you're writing about the right people, you can answer a few critical questions about them.
Who is your audience?
The most critical piece of the brand recognition puzzle is your audience. You won't have any buyers to help your brand image grow until you have an audience that wants your product.
As a result, you should think about who you're going after. To assess how to organize your content and what will relate to their preferences and beliefs, consider your target audience's demographic.
If your company makes hand-crafted bouquets for brides, for example, your target market is predominantly female. In this scenario, you'd tailor your content to cater to brides and demonstrate to them that you're dedicated to giving them a fantastic experience by focusing on the industry.
Where does your audience spend time online?
You should also look at your target audience's online habits.
Spend time deciding which websites and blogs your target audience frequents and how you can create content that appeals to them.
You should also look at which types of content your visitors spend the most time on your current pages. Make video a part of your brand marketing strategy if you find that they connect more with pages with videos rather than photographs.
The aim is to interact with your guests on a website by answering their needs and desires, and by researching their online habits, you'll have data-driven insight into how to keep them coming back.
Create a content strategy
Once you've identified your target audience, you'll need to formulate a plan to reach out to them.
Concentrate on your story.
Your company's story is one of the best content subjects for raising brand recognition.
You should market your brand in a way that represents your company's values as well as where you began, how you achieved, and what you believe. To provide a good picture of who you are as a business, keep these things at the forefront of your campaign.
This will help you develop a personal bond with your customers and show them who you are outside of your goods and services.
Choose your channels
The next step is to select which content forms you'll use. Many can be efficient, including:
Web pages: When people want to learn more about a business, they go to the "About Us" section of the website. They can also find a page that defines and describes your company culture, as well as your values and working climate.
Posts on the blog: Blogs are one of the most effective ways to drive traffic to your website and a great way to promote your content. If you blog regularly, you can share your experience and build yourself as a trusted voice in your industry.
Downloadable guides: Site visitors adore something free, and knowledge is no exception. On the first page of your website, or pages related to the topics discussed in the guide, advertise a free downloadable guide.
Videos: Videos are another excellent form of advertising that allows potential clients to see what your business is all about. They give them a behind-the-scenes look at your business and how it operates, making them feel like they're a member of the family.
Webinars: Webinars are growing in popularity because they allow you to watch and listen to information rather than reading it. This is a fantastic content marketing strategy that you can also reference in your posts on related topics.
Create a schedule
Having a content calendar in place will help you stay on track with your strategy. You'll have a map with no roads if you don't have it.
Make a schedule for posting new content and stick to it.
It's critical for your company's brand image to maintain consistency, whether in the volume of blog posts or the tone you're writing.
Make use of your company's blog to raise brand awareness.
There are several advantages to writing a company blog, so if you don't already have one, we strongly encourage you to start one right away. It gives the business a voice in the industry and can be a valuable tool for increasing brand recognition.
Here are a few tips to help you create your company's brand on the blog.
Create new, original material.
People are constantly searching for new information. It won't help you get ahead of the game if you share the exact details as your rivals.
You must provide one type of content for your future customers to consider you a unique business.
Granted, we all know how difficult it is to come up with new ideas all of the time, but the time and effort put in is well worth it.
One choice is to break down a previously discussed subject and discuss one of the smaller components in greater depth. Find a new way to discuss something that has been done before, but not in the same way that you have.
Using fresh perspectives on industry issues will help you build your brand as forward-thinking and authoritative. You're not facilitating brand recognition if the content isn't one of these two items.
Another essential element of producing unique content is ensuring that the data you use is suitable. If you're going to use content to build your brand, it has to be reliable and trustworthy for your current and future customers to trust you.
Choose subjects that will pique the audience's curiosity.
Examine the audience's preferences when coming up with new blog subjects. Consider writing a blog about it if any of your Twitter followers ask the same question.
This helps you demonstrate your authority and expertise on a subject you already know your audience is interested in learning.
You might also write about topics that give your readers a behind-the-scenes look at your business. You might, for example, build content that takes a behind-the-scenes look at how one of your products is created. Everyone enjoys getting the inside scoop!
Take a look at what the competitors are saying.
Investigate what kinds of blogs your rivals are publishing to see what subjects are gaining momentum.
While you can never copy the content, you can easily rework general concepts to help your rivals communicate with customers.
If your top competitor, for example, publishes a weekly blog that includes a how-to video, you may suggest posting a video or webinar weekly as well.
Participate in the community
Customers want to connect with businesses that share their values and give back to the community. This can be immensely beneficial to your content marketing campaign if you're an involved member of your culture.
You can use your group engagement to boost brand awareness by showcasing it in several ways in your online content.
Post photos
Posting images is one of the easiest ways to link your group engagement to your content strategy. If you've taken part in a fundraiser or a group event, post pictures on your website and social media sites.
Post videos
Another great way to demonstrate your group involvement is through videos. If a few of your workers participated in a charity run, share a behind-the-scenes look!
Images of your team in action are ideal for showing your community engagement and conveying to consumers that you care about helping others.
Leverage Email Marketing
One of the most effective ways to keep the business in front of customers' minds is to send email newsletters.
You can easily update them on company news, tips that will help them achieve their objectives, and content such as free business guides.
Here are some ideas for making the most of your email newsletters.
Link to your most recent content
Linking to recent content ensures that your audience does not skip any of your recent posts.
You want to make sure your target audience reads new content before you spend time making it. Otherwise, it would not be able to assist you in achieving your objectives.
To guide your audience to new posts, stories, webinars, or podcasts, for example, link to your recent content on social media or your website's homepage.
Let your audience know you're happy to speak with them.
Always strike up a friendly, personable, and encouraging conversation with your potential customers.
Customers would be more likely to respond to your emails or take steps about becoming a customer if you make them feel at ease about beginning a conversation.
Encourage potential customers to reply directly to your email with any questions or suggestions you might have to increase discussion. This communicates to them that you are open to speaking with them.
Use social media to promote your content.
Facebook and Twitter are excellent outlets for supporting and reaching a broad audience with your brand-building content.
Users can easily share your content, as well as your brand, by simply clicking a button.
Since the information you share with your followers is accessible to their friends, social media sites are ideal for content marketing. By publishing, you're allowing your content to reach an audience outside your immediate circle.
Social media is also helpful because it encourages users to express their thoughts and views, responding to building relationships with potential customers.
Analyze your results
One of the most critical aspects of your strategy is to consider and monitor your progress.
Analyzing your various marketing campaigns' outcomes will help you figure out which tactics work and how to develop your marketing strategy in the future.
Google Analytics is an excellent tool for gaining a lot of information about how your content performs online.
You can see which pieces of content drive the most traffic and across which platforms. Apart from that, you can see charts of where your customers are coming from and what they're clicking on your site.
Use this data to assess which types of content are most beneficial to your objectives and choose new topics using a data-driven approach.
The Takeaway
Crafting a content marketing strategy that will increase your brand awareness is not easy but definitely possible. Pay attention to the tips above and create a solid plan that will convert in the near future and will transform your brand into a real authority in your niche.
Let me know in the comments section what are your tips on increasing a brand's awareness.
Until the next one, keep creating content!
---
Photo by Tyler Franta on Unsplash