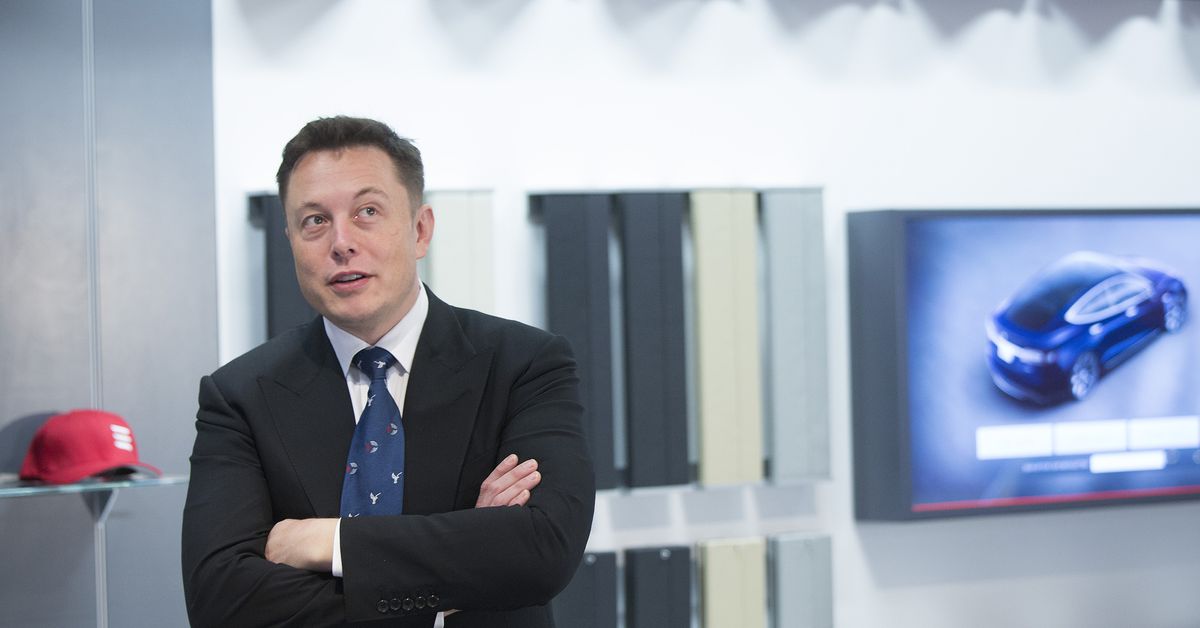 Elon Musk is on a philanthropy spending spree.
In the months immediately after briefly becoming the world's richest person, Musk has been transforming his profile as a philanthropist, appearing seemingly every few weeks bearing gifts — in public. That represents a departure from Musk's penchant for privacy and his relatively thin history as a major donor, despite being one of the country's wealthiest people for a decade.
In the last few months, the Tesla founder appears to have been on the most aggressive streak of charitable giving in his life, moving so fast that he sometimes fails to give the recipients a heads-up. He is making his largest public donations ever and at a pace that seems to outstrip any other point in his career. All of that activity will be highlighted on Thursday when Musk speaks at a buzzy rollout for his single-biggest donation, a $100 million jackpot for the winner of a climate contest he created.
Over just the first four months of 2021, Musk has committed almost $150 million directly to charities, according to Recode reporting and public announcements. That more than doubles Recode's best estimate of all his charitable giving before 2021, which amounted to about $100 million based on available information.
And that's not all. Behind the scenes over the last few months, Musk's foundation has been spending more time reaching out to other major philanthropists and intermediaries to try and find ideas for grants and learn best practices, Recode is told.
It makes sense that Musk's lean philanthropy team — it has no known full-time staff — would do that. Philanthropists are often encouraged to borrow one another's ideas and share notes if they are struggling to find worthy places to grant money — an ailment that Musk has recently copped to.
"Critical feedback is always super appreciated, as well as ways to donate money that really make a difference (way harder than it seems)" he tweeted in January.
Part of what happened next was coincidental. Part of it was the fallout of that tweet. Over the next three months, Musk committed:
$100 million for Thursday's prize
$30 million to nonprofits in the Rio Grande Valley in South Texas; $20 million of that goes to local district and charter schools, the other $10 million is meant to revitalize the downtown of the city of Brownsville, Texas
$5 million to Khan Academy, a platform for online courses, which came as a complete "surprise" to the nonprofit, a spokesperson said
$5 million to a pair of Boston-area researchers studying the coronavirus
$1 million to Feeding Texas, which operates food banks in the new home state of Musk and his foundation
Gifts of undisclosed amounts to a fund run by Barstool Sports (after initially resisting); a space-focused competition run by SteamSpace; and a project run by UNICEF to expand internet access in the developing world
But it is the XPrize competition that is Musk's single largest charitable commitment to date. The $100 million will be awarded to entrepreneurs who come up with the best technologies to capture carbon dioxide in the atmosphere and lock it away permanently. Musk is set to unveil the details of the four-year competition and answer questions in a glitzy rollout live from Cape Canaveral, Florida.
That donation was a direct consequence of his January tweet. Peter Diamandis, an entrepreneur who runs the competition, saw his request and replied publicly and then privately to Musk, who had backed a previous XPrize. Diamandis had an idea: What if we did another one on a new issue?
"One of the attributes about Elon is when he's clear about wanting to do something, he moves very fast," said Diamandis. Musk eventually agreed to headline a launch event, too. "The reason for the publicity is to get as many people to know that this prize exists."
Some of Musk's other donations have been more low-key. Last fall, the head of Musk's family office, Jared Birchall, "reached out of the blue" to Feeding Texas head Celia Cole after seeing a tweet about her organization. Musk was interested in making a $100,000 donation for Covid-19 relief. When the winter storms struck Texas this winter, Cole's team reached back out to Musk's — who added another zero to his first gift.
"It was a quick ask and a quick yes," Cole recalled. "He seems to be settling into Texas, and maybe he's working to make Texas his focus."
Musk is also being quite transparent — even playful, coy, and attention-seeking with tweets that tease multi-part announcements and create several independent news cycles. All of those donations have been announced publicly, despite his previous belief that his charitable giving should be anonymous.
This Elon publicity machine sometimes gets ahead of itself, as he is prone to do on Twitter.
When Musk first announced the XPrize contest in a tweet, he said "details next week" — they didn't come until almost three weeks later. When Musk told the world that he'd give $30 million to the Brownsville area, he somehow forgot to tell the city of Brownsville, whose mayor said he had no idea the money was coming before the tweet was sent.
That money hasn't yet arrived. The mayor, Trey Mendez, told Recode that the city "has had initial discussions" with the Musk Foundation about the contribution since the tweet a month ago. City officials are now belatedly putting together a plan for how to spend it.
It was a similar manna-from-heaven moment for the area's schools, which primarily teach Latino students in a part of the country where more than one-third of families live in poverty. Beginning just after Easter, Musk's team called a series of meetings with Cameron County superintendents and charter school heads to inquire how much money they might need and what was on their wish lists. $5 million of the $20 million for area schools was deposited last Friday — awarded based on the number of students enrolled in each district.
The other $15 million is expected to be distributed in future tranches beginning this summer for more projects, based in part on any early accomplishments.
"Their judgment will be if we did what we said we're going to do and if they got the bang for the buck that they wanted us to get, is my impression," said Roger Lee, whose Rio Hondo Independent School District was awarded $100,000 to boost local transportation services and to support a robotics program at an elementary school.
Musk's private spacecraft company, SpaceX, has been building operations out in the Rio Grande Valley, and his philanthropy to the area surely helps tend to local relations, too. He has brought superintendents like Lee to SpaceX offices, and his interest in improving local schools and job training could pay dividends in the long run for SpaceX, which Musk says needs to hire more local technical talent.
In his corporate career, Musk has displayed this similar speed and flair for pizzazz. Musk moves quickly — sometimes too quickly — which in mega-philanthropy can get money out the door but can backfire if corners are cut. The pizzazz at Tesla and SpaceX has turned Musk into something of a showman, which if applied to charity, could help burnish Musk's reputation.
To be sure, even with this spurt of charity, Musk has a long way to go before his name is to be etched among his generation's great philanthropists. While he is no longer the world's wealthiest person, Tesla stock has skyrocketed and brought his net worth with it, boosting his estimated assets to $190 billion.
His $250 million or so in disclosed lifetime giving is only about 0.1 percent of those assets, as critics are quick to point out. He has said not to expect major charitable gifts — the types that would satisfy the Giving Pledge he signed, for instance — until decades from now, when he may feel free to finally sell some Tesla stock. And this is all to say nothing of whether Musk's charitable gifts will actually do any good or whether the system that allows him to choose winners among nonprofits and cities is fundamentally fair and democratic.
But for the first time in a while, Musk appears to be doing the work. Change may be afoot.