Conversion rate optimization (CRO) helps you to increase the number of people who are taking the desired action on your website.
You can use CRO techniques to drive engagement on your site and ultimately make more sales and bring in more revenue. The right CRO methods can boost your ROI, making sure you get good results for the money that you're spending. If you don't want to waste time and money on conversion rate optimization, you need to know the best techniques to use to help you meet your business goals.
Take a look at these top methods for improving CRO and boosting your return on investment.
1. Make Use of Data
Collecting data is crucial to help you with CRO. You need to have clear information about your current conversions, how people behave on your website, and your audience. You can collect both qualitative and quantitative data to apply to your actions when you're working on improving your conversion rate optimization. Tools such as Google Analytics and your CRM software can help you to collect quantitative data, from click-through rates to conversion rates. If you want to collect qualitative data, you might conduct surveys to allow people to provide more information about their motivations and other important things that you need to know.
As well as collecting your own data, you can make use of existing data that relates to your audience and your business goals. There are plenty of statistics, surveys, and case studies out there that you might find useful. Applying real-world data to your actions when you're working on conversion rate optimization will ensure you have real reasons for the choices that you make.
2. Create Effective Calls to Action
A call to action is one of the most important parts of securing conversions of any kind. It encourages the user to take the next step and perform a desirable action that helps you to reach your goals. Using calls to action (CTAs) effectively is essential if you want to get the best results and secure a good return on your investment. There are plenty of different ways to create a CTA, so you should think about where it will be placed, what it will say, and what it will look like.
You might be using CTAs in your emails, PPC ads, landing pages, and in various other places too. You can experiment with what people respond to, whether it's a certain positioning, the wording of your CTA, or even different colors for buttons. Use your CTAs to tell users what they're going to get from performing the action and how it will benefit them. An effective CTA can improve the conversion rate significantly.
3. Publish High-quality Content
The content that you publish can certainly be used to increase your conversion rates and boost your ROI. High-quality content gives your audience useful advice and information that forms a part of their buyer's journey. It plays a key role at different parts of your sales and marketing funnel, helping to answer the questions that people have, position your brand as a voice of authority, and ultimately lead them to spend money with you, although usually without being too sales-focused.
You might already be putting out some content, but do you have a clear content strategy? Are you creating high-quality content that is focused on driving conversions? Informative and authoritative content drives traffic to your site and helps to convince people to take further actions once they land on your website. Unique content drives people to perform desired actions and converts them into customers by being both informative and entertaining. SEO-friendly blog posts are an excellent example of content that can help to boost your traffic, conversions, and ROI.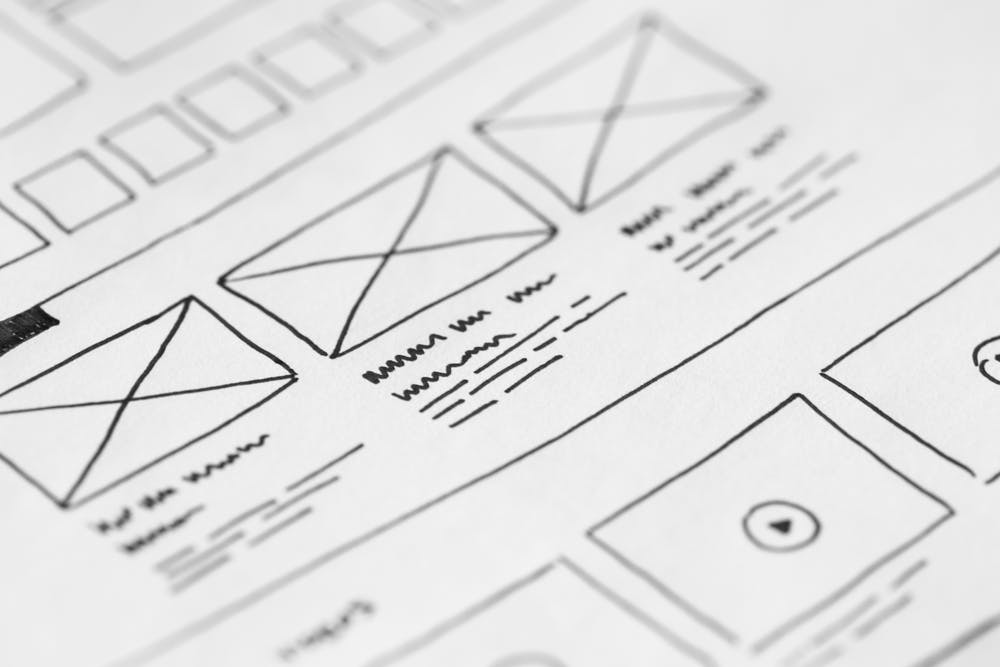 4. Test Everything
Your CRO strategy should involve a lot of testing. The best way to find out if things really work is to test several different options and see what produces the best results. If you simply settle on one choice right away, you might see some desired results from it. However, how will you know if you can do better if you don't test out some other options? Testing everything helps you to identify what really works. You can use A/B testing to test out two or more things at the same time and see what produces the best results.
Some of the things that you might want to test include different calls to action or landing pages. You can try out completely different landing page designs or you might make small tweaks to see if things like CTA button positioning, font, or colors make a difference. It's often best to change things in smaller increments so you can see exactly what is preferred by your audience.
5. Use Social Proof
Social proof is an excellent tool to boost conversions and ROI. People look for reviews and ratings to help them make decisions and will take other people's opinions into account. In the US, almost 20% of online users trust online customer reviews as much as they trust personal recommendations from people they know. Displaying reviews, ratings, and testimonials on your site and using them in other materials too will give people the information that they need to make an informed decision and will help to build trust in your brand.
People will look for reviews of your brand on review sites, so why not help them out by displaying reviews from those sites on your website? You can use widgets from Google, TrustPilot, or other sites to feature reviews and average ratings. This will help to boost your conversions and sales, giving you a greater ROI to make your efforts worth it.
6. Make Small Changes
You don't necessarily need to make huge, sweeping changes to your website to make significant improvements in your conversion rates. Smaller changes can make a big difference too, and it's often easier to measure whether they have had the desired effect on your conversion rates. Making small changes helps to increase your return on investment because you can put less time and money into them, but still get excellent results.
There are plenty of small changes that you can make to your website or other marketing methods for conversion rate optimization. Trying out different CTAs, providing reassurance of the safety and trustworthiness of your site, and simplifying your checkout page could all make a big difference to the results that you get. It makes sense to try out small things first, before spending more on larger changes. Using a custom ecommerce web design service will help you to perfect the small things that make a big difference.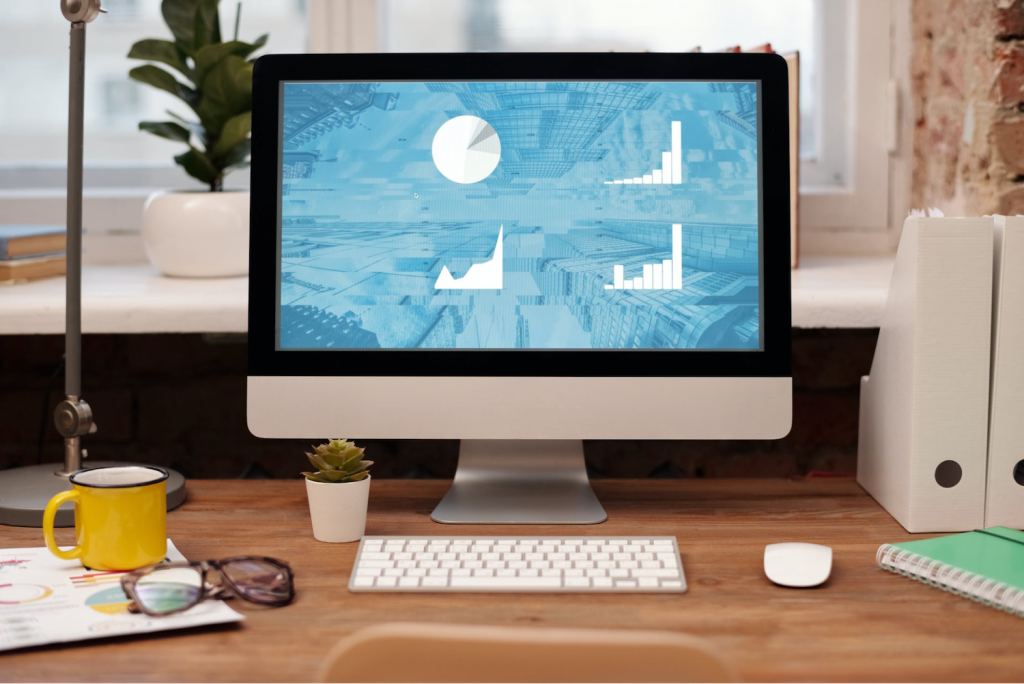 7. Use Retargeting
Retargeting is an effective technique to ensure you don't lose potential customers and you stay with them on their buyer's journey. Once they have visited your site, retargeting technology will then present them with ads for your site while they're visiting other sites. They might be on Facebook or another social media platform and see an ad for your brand to remind them of what they were looking at. Depending on what they're buying, people can make between two to four visits to a site before they make a purchase. So it can really pay to serve them ads while they're still in the decision stage.
Retargeting (or remarketing) can help you to engage your audience more and increase your ROI. Not only is it good for obtaining new customers, but it's also ideal for getting repeat business by making sure that people come back to your site. You can see a much higher conversion rate from remarketing because people don't often make a purchase on their first visit to a site. Without remarketing, you could be missing out on a lot of business.
8. Improve Landing Pages
Landing pages can play a significant part in growing your conversion rates. You can use them to collect contact details for leads and provide optimized pages to encourage people to convert. A good landing page can be extremely valuable, and you can pay a lot for a professional to produce an effective page for you. The average conversion rate for a landing page is 9.7%, which is a pretty good conversion rate, and having more landing pages can increase your conversion rate too.
There are plenty of ways to make improvements to landing pages. Reducing a contact form so it has fewer fields can definitely help, making it quicker and easier for people to fill it in. Page load time is important too. Users will quickly leave if your landing page isn't fast enough to load. Your choice of images, color choice, and other elements can all affect the conversion rate on your landing pages too. You should use A/B testing to work out what's most effective for these pages.
The right conversion rate optimization techniques can boost your ROI, helping you to get more from your campaigns. You can try out different methods to see what works best for your site.