The advances in technology over the last several years have altered the way companies operate. Nowadays, almost every aspect of a company is influenced by the internet and digital innovation. Therefore, it's crucial for companies to have IT support to boost production and efficiency.
What Is IT Support
IT (Information Technology) encompasses a wide variety of aspects, including the internet, webpages, communications, and essentially any tool or innovations you may be using, like your desktop, laptop, or mobile devices. Given all these technological advancements, maintaining IT operations on a company won't be a simple job.
For one, it requires a range of functions that demand intelligence, precision, and skill. That's why support is required for every aspect of the company that utilizes technology. Fortunately, there's a wide selection of IT support providers, like Ntiva IT Support and others like it, available to assist companies to maintain and manage their corporate IT systems.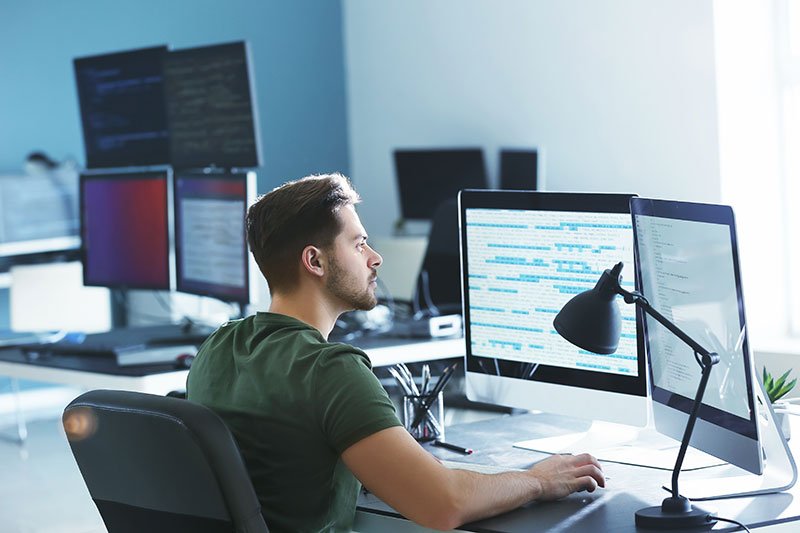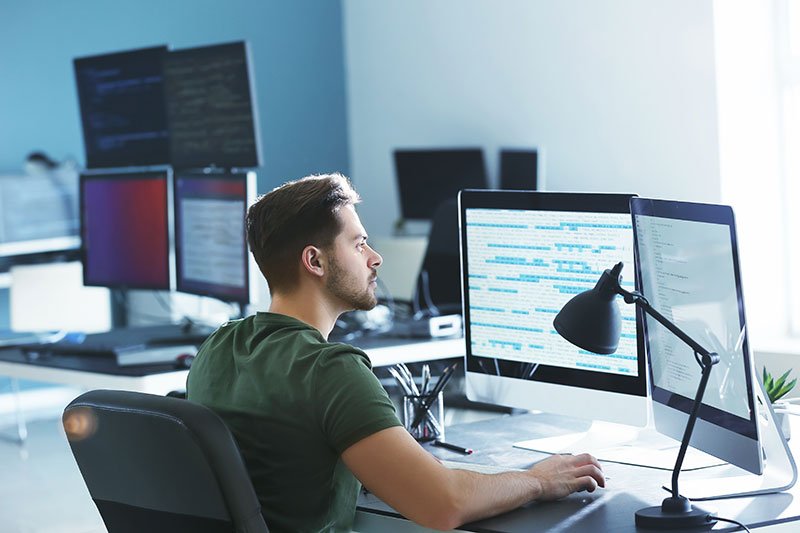 The more tech you use, the greater the possibility of encountering issues. This is where information technology support services enter the picture–having the necessary assistance in place may ensure your company operates as securely and effectively as possible.
Expert IT support providers may assist your in-house IT staff in focusing on initiatives that add value to the company rather than on regular maintenance or minor end-user issues. This will help your company to be more productive and provide better services to your clients.
What Services To Expect From An IT Support Provider
There are many types of IT support available to meet the diverse requirements of specific companies. Understanding each service may assist you in determining more tailored services for your company in the future.
Here are different types of services that IT support providers are offering:
Help Desk Services
Help desk assistance is critical for any company that lacks an in-house IT department. Usually, it's utilized as a central point of communication for users who require periodic assistance with computers, printers, and internet connectivity, among other things. The type of help desk assistance varies according to your company's requirements.
An IT support provider may create a specialized help desk, eliminating the need to wait for the IT person. It'll also manage your support request, assign a technician to the employee, and fix the issue as quickly as possible. The goal is to have your employees back to work as quickly as possible, minimizing delay for everyone.
Managed IT Services
Managed IT service is a term used to pertain to the kind of assistance that the majority of small companies invest in. Handling a whole IT staff takes a significant commitment of time, resources, and skill. Many small businesses struggle to manage a complete IT network because they lack the necessary expertise and resources.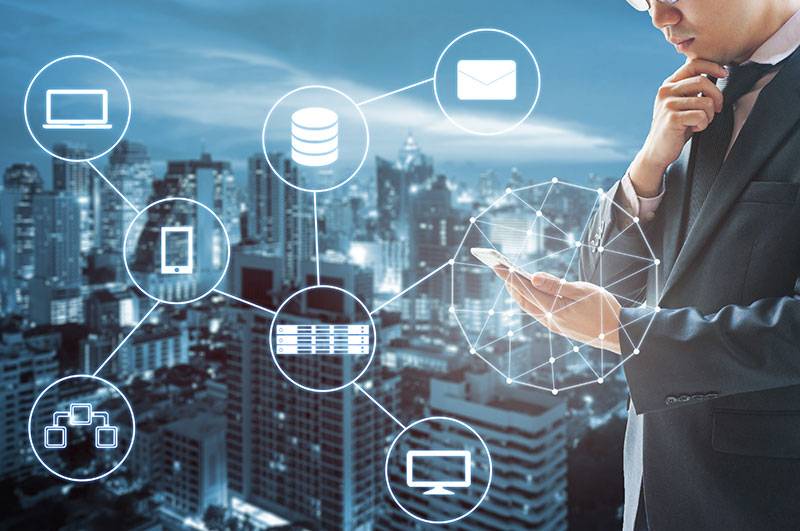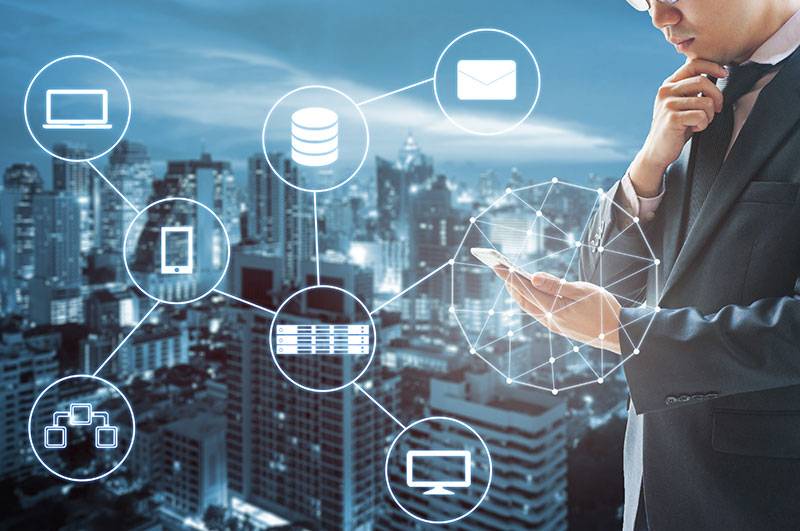 Fortunately, small companies may pick from a range of managed IT services based on their budget and economic limitations. This is one of the main factors why many companies prefer to entrust their IT operations to service providers.
Here are three different types of managed IT support available:
Low-level Managed IT Services: Typically, low-level managed IT services include the setup of software and the connection of the current network to a new system. Additionally, the managed service provider (MSP) may offer you continuous assistance with system monitoring.
It's critical to understand that with this level of service, the MSP may alert you if there are indications of security concerns or performance difficulties, but they'll do nothing to resolve them. Additionally, you'll be responsible for your own IT strategy.
Mid-level Managed IT Services: If you need comprehensive support than what's mentioned above, try mid-level services. Apart from the services offered in a low-level service, the provider may respond in the event of a performance problem or a security concern.
Additionally, the service provider will manage your software and devices on your behalf, including the installation of updates as they become available. You may also get some assistance with information technology strategy at this stage.
High-level Managed IT Services: There are also high-level services for companies with higher requirements. In addition to the standard features of a mid-level service, you'd also get assistance for your infrastructure, database management, and telecommunications. If required, the service provider may offer you a connection to the global mobile network infrastructure.
Additionally, this level allows for in-comprehensive planning. The service supplier will keep you informed about changes in the information technology sector that may benefit your company. They'll also offer you the opportunity to change the solutions you get.
IT Communication Services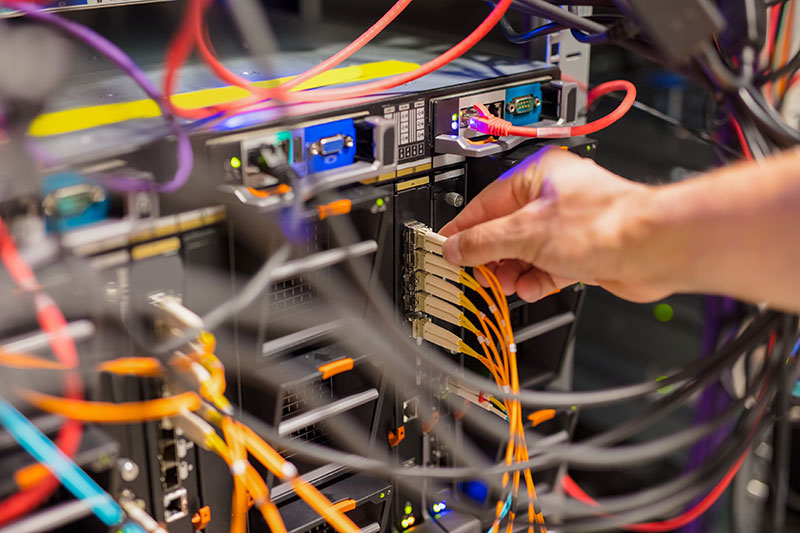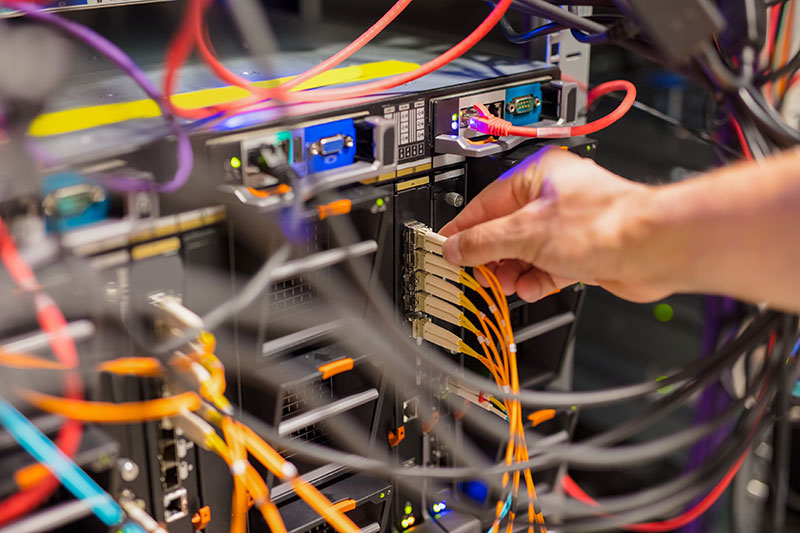 Consistent communication and cooperation throughout the company are critical. Being able to interact through voice enables the company to achieve remarkable levels of productivity.
Communications include a variety of services, ranging from data transmission to video conferences. An IT support provider may design your communications networks, manage your devices, and even create a custom application for the company.
Several communications services that you may want to get assistance with may include the following:
VoIP Phones: Voice over Internet Protocol (VoIP) phones enable you to have devices that are internet-connected and capable of communicating with anybody, wherever they are. With this, calls will be made through an internet connection rather than a traditional landline phone.
These phones will also leverage the cloud to streamline their internal communications. This service will help the company save money on their phone bill while also providing them with other forms of communication.
Chatbots: An IT support provider may also develop a chatbot for your company. This eliminates the requirement for a live chat agent and allows you to communicate with customers who access your webpage or contact you on social networks.
Hardware Support Service
Whether it's computers, printers, or processors, IT hardware systems are critical components of every company. A failure or damage of hardware may have a significant effect on the company's revenues and capacity to deliver on schedule. This is where hardware services may help.
They assist companies with maintaining the reliability and security of their computers and hardware. Additionally, you may employ hardware services to dispose of obsolete devices. A technician will safely dispose of your equipment, which entails formatting hard drives to remove all data. Merely erasing data is useless and creates a potential threat.
Software Services
Outsourcing software services ensure the licenses you're using are constantly updated and that your business complies with end-user contracts. Outsourcing these services may save you resources, particularly if your company has been around for a number of years.
Network Management Services
Generally, a company's network structure includes an internet connection as well as local connections, among computers and other hardware. When it pertains to networks, the primary objective of the IT support provider is to maintain the network safe from every potential threat, both internally and externally.
Numerous businesses operate on two networks: the internet and a local network. Both must be kept secure to avoid a security compromise. Network protection is usually accomplished through the installation and management of firewalls, which prevent harmful traffic from entering the company's network.
Additionally, providers will keep track of the system to identify and respond to anomalous activity and breaches. Extra services include doing any required network updates and even fixing network-related equipment.
Cloud Services
The cloud's possibilities have been recognized by most companies in recent years. For example, cloud services enable people to participate in meetings and perform tasks from any place. This is particularly advantageous if the company has remote staff or operates in several locations. When it comes to managing cloud services, IT support providers assist companies in two ways.
To begin, they'll assist in the configuration and management of the cloud system. Providers will support the difficult task of configuring cloud-hosted apps and data. They'll also help resolve problems and outages. Secondly, they'll safeguard the company's cloud computing systems from risks, including cyberattacks.
Backup And Disaster Recovery Services
At times, catastrophe may hit a company, affecting its IT resources. Important data may all be lost in an instant. This may be disastrous for many companies. Many companies who suffer such severe data loss may sometimes never fully recover.
While this is a scary scenario for many company owners, it's also one that may be avoided by employing backup and recovery services. Most IT support providers offer this service using cloud technology.
To ensure recovery from data loss, numerous IT service providers increasingly depend on cloud-based backup solutions. Cloud backup services are particularly well-suited for businesses operating in numerous locations and handling significant quantities of data.
Cybersecurity Services
Cybersecurity is perhaps the most essential IT service of all. Though most of the aforementioned services offer cybersecurity to a certain extent, if your company is particularly vulnerable to an attack, it's worth investing in this service.
If you don't pay attention to cybersecurity, several problems may arise, including the following:
Your information may be jeopardized.
There's a chance that your operation may be disrupted.
Your customers may lose confidence in your company.
In the event of a ransom demand, you may be required to pay a significant sum of money.
IT support providers will stay on top of security threats and invest in the technology and capabilities required to protect their customers from risks. They'll keep your systems updated at all times, too. Because hackers are always changing their tactics, it's critical to ensure you're running the most recent security updates.
Cybersecurity is especially critical if your company has a bring-your-own-device (BYOD) practice. This practice is common among small companies since staff often use their personal devices for work.
An IT support provider will employ device monitoring to enforce security policies among all gadgets. This implies that only authorized devices will have access to corporate data and apps. Additionally, you'll have the ability to remotely delete this digital information from all devices in the event of theft or hacking.
Benefits Of IT Support Services
There are a plethora of advantages when employing IT support providers. Apart from cost savings, you may also minimize downtime and improve staff and client relationships within your company. As such, it's essential to appreciate some of the basic advantages of these services and how they may improve your company:
When you get IT assistance from a provider, you're paying just for the solutions that you need. This may help you save money on maintenance expenses since you won't have to buy equipment or employ extra full-time personnel.
An IT support provider may utilize their expertise, established customer network, and technology to deliver support services for a fraction of the expense of an internal team.
Inconsistency is among the most aggravating issues that may adversely impact a company, even more so with technology-based solutions. Recurrent website failures or email problems may result in customer and revenue loss.
IT support providers may help guarantee that your company operates at the greatest standard of excellence on a consistent basis. Service warranties from IT support providers may also give you peace of mind by ensuring your assets are safe for a long time.
By employing an IT support provider, your company can concentrate on its core competencies. Your employees may concentrate on their targeted tasks without being hampered by IT or technical issues. This enables your company to be streamlined for maximum efficiency.
Other than that, an IT support provider may ensure appropriate maintenance of your equipment, resulting in less downtime and increased functionality for your workers. The IT support provider may also guarantee that your company complies with industry norms and laws, saving you more time and money.
Bottom Line
Every company has some type of information technology system that requires appropriate support. While technology may offer many advantages to your company, it can also present a slew of new problems. Without IT assistance, these problems may cause significant harm and stay unresolved for prolonged periods.
Having accessible IT support, whether through a helpdesk or another means, ensures that your company works as effectively as possible. IT support may also address a variety of issues–ranging from internet connectivity to cybersecurity.
Hence, hiring an IT service provider is a good idea for every company, big or small. Their services enable your staff to concentrate on achieving the best possible results while substantially lowering IT expenses. IT support assistance is cost-effective, productive, and extremely necessary for many companies.