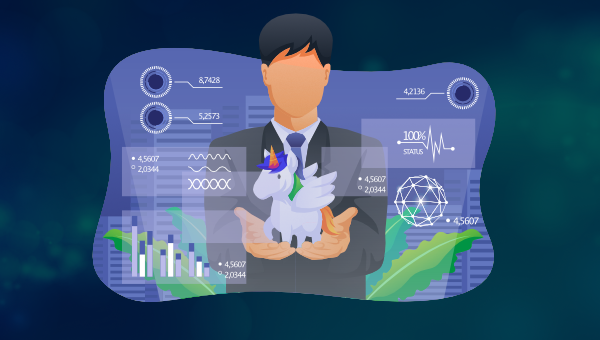 No-code and low-code development platforms allow non-programmers to create apps without writing any or much code. They often consist of graphical user interfaces that write application code automatically behind the scenes.
Over the past couple of years, no-code development has taken the IT industry by storm. According to Gartner, 80% of technology products and services will be built outside of IT by 2024. According to a recent Tonkean survey, 96% of 500 US-based IT and operations professionals have reported that they have already adopted or will soon to adopt no-code/low-code tools.
While the concept of empowering business users to build their own applications has been around for a long time, this new wave of products — powered by a significant infusion of private capital and wider adoption of cloud computing — is becoming a viable alternative to traditional application development. Larger enterprises could significantly benefit from this trend.
Business users in large enterprises have been building and maintaining their own applications for decades. To this end, many business users choose spreadsheets as their main platform — in particular, Microsoft Excel. Those familiar with VBA (Visual Basic for Applications) are also able to implement more advanced capabilities in Excel and create integrations with other software like Microsoft Access for data persistence. But this type of no-code usage has always suffered from the inherent limitations of a file-based approach.
The new generation of no-code technologies offers a unique opportunity to build applications that are often indistinguishable by the end user from those that are built by professional developers.
Huge No-code Opportunities for Enterprise
No-code platforms can present huge opportunities for enterprises in the application development space.
Application development is expensive and time consuming. This is especially true in large enterprises — and for good reason: rushing the release of a buggy application can be very costly to an enterprise. Thus, they have tedious internal processes around the development, testing, and release of applications, ensuring that they're secure, stable, and scalable. This makes the application development lifecycle a time-consuming and costly process. The development cost of an average enterprise-level web application is typically in $100k to $1m range. According to a 2016 survey by Enterprise Mobility Exchange, 29% of respondents budgeted $250-500k and 25% budgeted over $1.5m for an average mobile application development project.
While this is understandable for business-critical, external-facing applications, there are many other application development needs that are less critical and intended for internal usage only. Yet, these are often subjected to the same level of scrutiny. Why should an application that will only be utilized by a handful of internal users take so long and cost so much to develop?
Often, business units have already built their target applications in Excel, but these are not as efficient as web applications. Most enterprise CIOs and IT managers have heard these arguments so many times. Yet, they have had no sanctioned solution aside from building traditional applications. The new generation of no-code platforms can change this. Offering business units an alternative platform, where they can build web applications with minimal dependence on IT departments, can be an invaluable boon to large enterprises.
Continue reading No-code for Enterprise: Opportunities and Challenges on SitePoint.