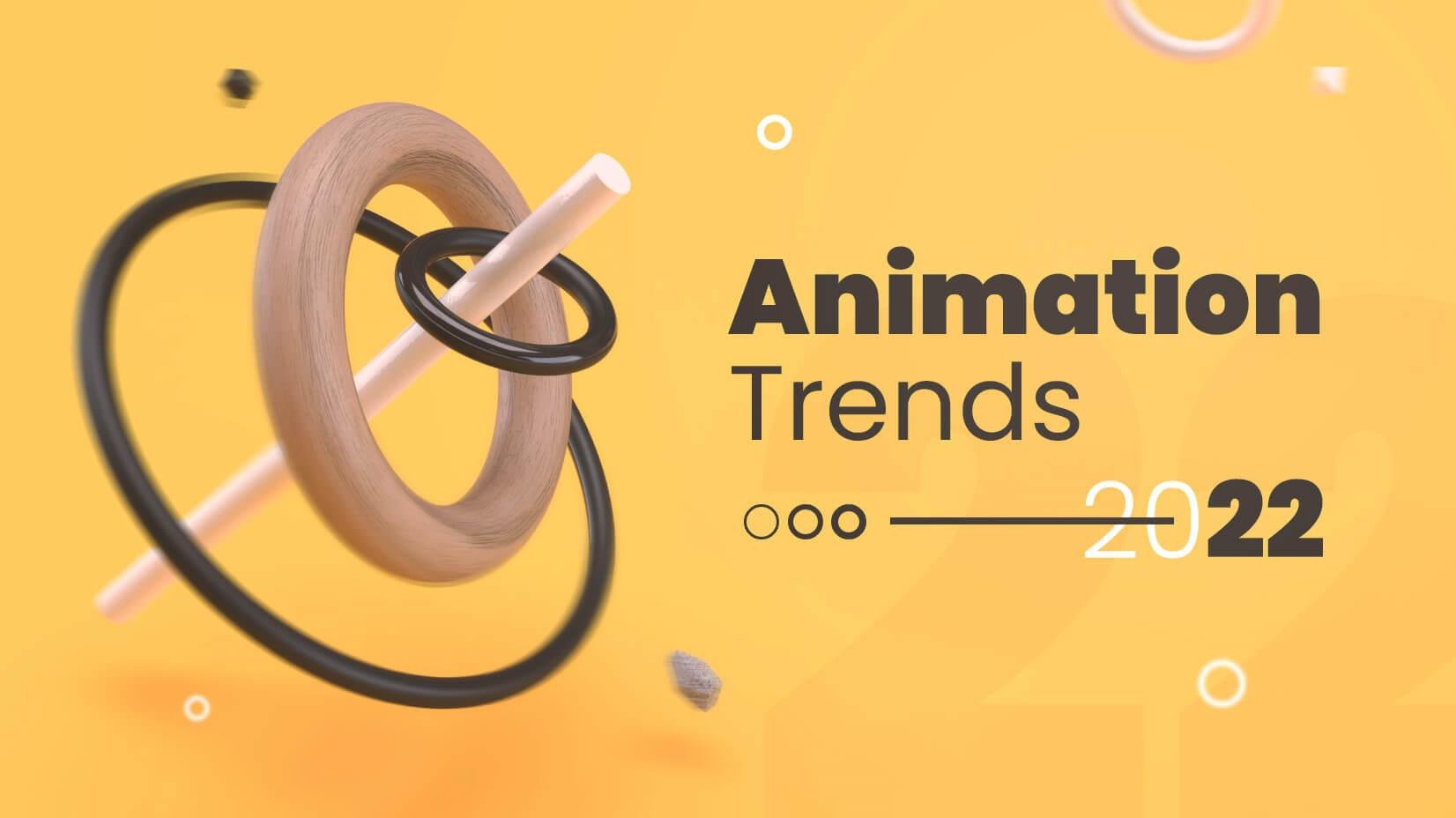 It's nearly 2022, and with the passing of time it seems that Covid-19 may be here to stay. But there are also reports that business operations have started coming back to pre-Covid levels in terms of physical supply chains. And with that, there are also going to be shifts in the digital entertainment industry. However, there are also going to be a few things that came as a result of Covid-19 that are possibly sticking around for the foreseeable future.
One of those things has to do with the way businesses and individuals convey information to their respective audiences in an ever-changing and evolving digital environment. We're talking about video content. Especially animated video content, which has helped literally millions of people either understand or explain concepts and tell very interesting stories during and before Covid-19.
But another reason that video content is being used in the 21st century is to promote products, both online and offline through physical video displays. From brands like Red bull to startups that you've never heard of, all of them rely on video content to a certain extent. And the reason for this reliance is that video content is much more effective and less time-consuming as compared to text or image content.
Promoting products calls for a large war chest with ample devices and items to help you gain more customers with maximum efficiency. One of the best weapons in your marketing war chest is going to be Animated video content, as it is both engaging and time-efficient in getting people to either watch or listen. But video content hasn't just come around during the Covid outbreak. It's been here since the dawn of media in forms such as television broadcasts and TV Ads. Of course, there are always different innovations that cause the video animation company and the video production industry to evolve at unprecedented speeds. And today, we're going to talk about the latest trends in video animation practices during 2022.
Most Prominent Video Animation Trends in 2022
Currently, there are a number of different trends that can be identified as both effective and popular methods of creating a great video animation. This includes the combination of two different trends and the creation of new innovative methods of illustrating characters and storylines. Below are just a few different trends that we have found after scouring both the internet and the minds of veteran animators who have excelled in their fields.
1. Mixed 2D & 3D Video Animations
Creating a combined animation that uses 2D and 3D figures has recently become a trend in both the large-scale advertisement industry as well as the small-scale digital marketing industry. This has created an opportunity for amateur and experienced video animators to showcase their talents by creating never-before-seen transitions in their video content.
This has also allowed digital marketing agencies and clients alike to enter a much more competitive hiring market in search of the best animators. This is because not all video animators can make smooth or sensible transitions that are both original and yet classically entertaining.
Because of this, the race is now on to see who can hire a great video animator that can help get a certain brand to the top of the food chain. Nearly everyone from Coca-Cola to Nike, to the brick and mortar store at the end of your neighborhood, are all partaking in hiring video animators, either as freelancers or as complete digital marketing agencies who can cater to the diverse needs of multiple clients.
2. Thin Line Animations
Creating fine art requires a fair bit of skill, and that can be in any way, shape, or form that conforms to the artistic vision which is ultimately decided in the presence of marketing teams and veteran artists. One very highly recommended method of creating high quality and low budget movies, which can be based on both line-art imagery and stick-figure characters. By creating thin-line animations, an artist can capture the raw essence of any story while letting human imagination take over the colors and similar aspects of a great video.
Unlike regular animations, thin line art is very distinct. It can even be used to create animated icons for your next website, or it can be added to create simplistic illustrations in animated explainer videos that are used to educate audiences about complicated topics. In such videos, there aren't just simple designs but also complicated diagrams involved when the explainer video's topic calls for it. Thin line animations are currently growing to become one of the most popular design trends in the video animation world for the versatile applications this art form has on the digital entertainment and animated video industry.
3. Themed color selection
Another popular trend in video animation is the use of a themed color selection which allows artists to play around with their art, with only one exception; they can use only a few specific colors. Usually limited to three colors, themed color selection helps create animated videos for ads and explainer videos that are meant for creating light-hearted videos with non-human characters who could be anything from animals to abstract shapes speaking as characters.
Themed color selection can also be combined with another great trend known as liquid motion animations. These animations allow fluid transitions above everything else, and when combined with a specific color pallet, it can be used to create awe-inspiring and memorable animations that can at the very least keep the message of the brand in a viewer's mind for longer than a run-of-the-mill ad created with live cameras and people.
4. Liquid Motion and Morphing Animation
As mentioned before, there is one trend that outranks all others when it comes to creating captivating transitions in an Animated Video. Liquid Motion, or Morphing Animation is made by taking ordinary objects and manipulating the outlines of their shapes and turning them into an almost liquid animation that used fluid-like motions from point A to point B in such a way that it can possibly even engulf the entire screen of the video.
Liquid motion or morphing allows brands to take control of the narrative despite whatever topic they are covering, and on top of that, it is a great low-budget method of improving your online presence as there is always at least one person on YouTube or Instagram that will respond positively after being captivated by the best liquid motion or morphing videos because of the smooth movements of your animations and the way they can cut through a lot of yellow tape that comes as part of marketing a product with live video content.
5. Vector Animation
Although vector animation can be extensively useful in Web Design which requires the window or webpage to be displayed according to mathematical ratios and formulae rather than a simple layout. Hence, creating vector animations for web design may be a great way to make responsive websites with website turbix that alter themselves automatically regardless of the size of the window or display. Compared to Vector Animation, Liquid animation can sometimes come off as uninteresting, and that is exactly the reason why vector animations are better than liquid animation or morphing when it comes to overall performance.
However, there is a silver lining to using liquid morphing; the price. For the creation of vector animations, a skilled animator or programmer is required who can complete some highly complicated calculations which control the ratios in which the vector animation is sized or how they respond to a change in size or orientation.
Conclusion
The global video animation market has experienced unprecedented growth due to the limitations placed on Live video content due to Covid-19 restrictions. And although the live video market has contracted, the subsequent result has been growth and innovation in the animated videos market. Currently, experts believe that the video animation market will experience more growth at an annual rate of up to 11.5% between the years 2021 and 2026. Currently, this market holds a value of USD 25.46 Billion which is estimated to reach USD 48.03 Billion by the year 2028.
However, there are both internal and external factors that could affect the growth rate of this industry. One such factor is the amount of work being done in the Live Video Content industry. As it is an alternative to video animation, it can be safe to say that a large innovative leap forward in Live Videos could result in a slight contraction in the Video Animation Industry.
Although it may be difficult to predict with 100% accuracy whether the video animation industry will grow or contract, it can be safe to say that eventually there shall be a time when virtual reality may play a significant role in the integration of video animation into the Live Video Content market. And with that integration, there are bound to be even better innovations in both industries that may bring the world closer to web 3.0.