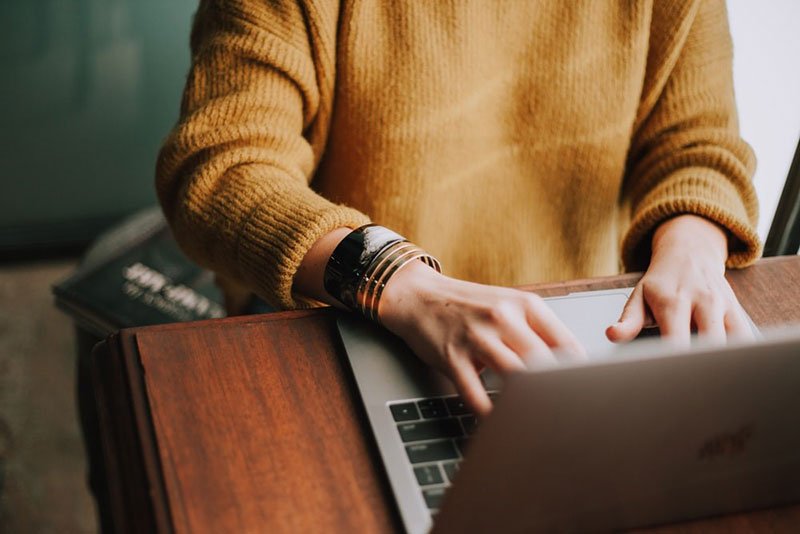 With the development of technical capabilities to create websites, web design trends appear and disappear in a short period, up to a month. Often web design students choose a false trend. This leads to mistakes and unsuccessful projects. Therefore, we have collected 40 stable and cool UI trends, which are predicted to stay relevant for at least 1-2 years. It is worth paying attention to study web design.
Students who Become Professionals
As a rule, web designers become a technically savvy student, who has a well-developed artistic imagination, obtained in the university or school. You don't have to be a painter at all. But some innate qualities must be possessed. This is the key difference when it comes to programmers: a designer is easier to be born than to become one. Among the obligatory characteristics of the future web artist:
assiduity and patience. To be a web designer means to try several variants, refine, to get acquainted with new programs and tools;
the ability to break down the work into stages. Before you start training, determine if you know how to approach a task systematically. Time management and work organization are what makes a talented person a professional;
out-of-the-box thinking. No, we are not talking about the quirkiness that is attributed to artists. A competent designer knows how to create unique products. Knowing how to work with patterns, juxtapose them, and implement an original design is a nice skill. But even that requires the ability to think like a designer and listen carefully to the lesson;
a constant thirst for learning. The designer must constantly keep up with new products and trends. Websites that were created in 2007 were also trending. Today, the trend in education and course of design has changed. If a college student draws an old-style application, he will be considered incompetent.
It is important to note that when studying web design, you should also not forget about basic subjects such as literature, language, mathematics. Creative people usually have problems with homework from compulsory lessons, so they need help with homework. Doing it becomes much easier with the personal statement help from qualified professionals which is very popular today.This knowledge can also help in the future, because you often have to create texts for site pages or calculate certain distances between objects.
Signs of quality design
Here are a few signs that you've done your job well:
The site is clear to the user. For the time of the existence of the Internet users approximately imagine what a standard site should look like. But sometimes the novice web designer wants to prove himself and can play games – from a simple landing page to make something confusing and complicated. Remember: a good project must be original and at the same time meet the standards.
No complexity. Google has gained popularity for a reason. Its platform is as simple as possible and speaks the same language to its users. Therefore, a hundred and one button on the site is unnecessary. The main rule for web-designer – is simply and tastefully.
There is a response. Users get in touch, leave requests, order a callback, and put items in the shopping cart.
Vivid content. The site has cool pictures, animation, and the right information. Font size, location graphics, and content is appropriate and targeted to the client.
Sustainable web design trends
This section lists all the techniques you can use to make your site look cool, trendy, and not outdated in the next few years. Trends like these can be discussed in more detail in the various academic courses.
Trends In Web Design That Must Be Used:
Asymmetric Grid. The grid in web design defines the weight of an object within a composition. An asymmetric grid implies unequal weight of objects that balance each other throughout the composition. Heavy elements are replaced by light and graceful, due to which the site is more vibrant, dynamic, and interesting.
Using video on the site improves the perception of information and increases conversions. But now we are not talking about the video with presentations, but a special kind of animation. Playing video on the background of a block or object is popular on the covers of the site, as it allows to instantly attract attention: the user is involved from the first seconds, he immediately understands where he got, what this company does, and what to expect on this site.
Motion design and animation. Motion design adds dynamism to objects. It is animation, which sets in motion the elements of design. Thanks to the motion, you can control the user's attention and set the accents. Nevertheless, motion is more often used in SMM than in website design, because it is difficult to implement, as well as reduces the performance of the site and its download speed.
There are two options for implementing motion animation on the site:
SVG animation, which is played automatically, or by interacting with it (by scrolling, clicking, etc.). It doesn't weigh much, but it doesn't always allow you to do anything complicated;
Using video embedded on the site. The graphics are rendered in Adobe After Effects or a similar program. This is difficult, time-consuming, expensive, and such animation often weighs many megabytes. Therefore, if the site will be a lot of motion animation, it can be slow.
Hence the 2 conclusions:
If a site uses motion animation, it should not weigh much;
It should not be a lot, otherwise, it will distract the user from examining the content.
The limitations of motion design prevent its use everywhere. Not every business needs such animation on the site. Most companies will give up the expensive heavy wow-effect in favor of download speed and simplicity of the interface.
Shapes and abstractions
Shapes and abstractions have been used in website design for over 10 years. But while in the past geometry was used as placeholders and underlays, as on construction firms' brochures, now shapes and figures are independent design elements. Due to the development of motion design, it is now possible to create complex animated abstractions: spiky balls or smooth surfaces of lots of particles that flow over the site in waves, gradient backgrounds that overflow like a liquid.