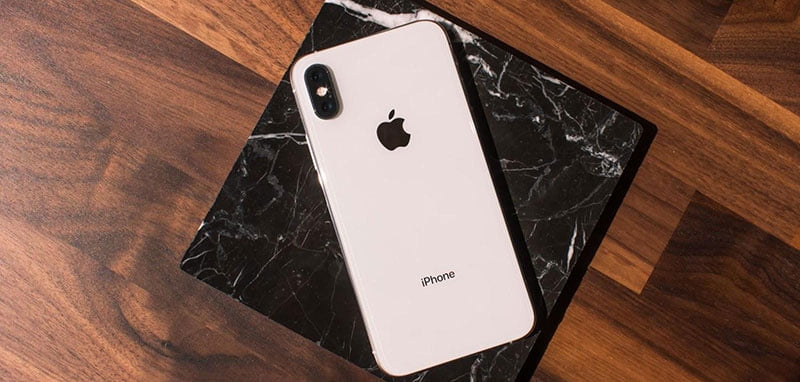 Every so often, a new 'trendy' phone case is launched that becomes a staple for everyone. For this very reason, we're going to discuss budget-friendly methods you can use to vamp up your phone.
1. Use Glitter or Nail Polish
There are countless ways through which you can design your phone cases, such as using some glitter sprinkled on all-purpose glue. This is one of the easiest ways to revamp your phone case. All you need is some glue, a transparent silicone gel cover, and some glitter in the color of your choice. First, apply the glue in whatever pattern you desire (or you can go overboard and spread glue all over the phone case). You can use tape to create patterns or protect the edges from glue for a neat look. Before the glue dries out, sparkle a hefty amount of glitter and wait for the glue to dry. For a polished finish, use Mod Podge to seal.
Another DIY idea is nail polishes. Around 2015, 'Marble Nail Polishes' started trending. Now, Tech and nail art enthusiasts have incorporated the best of both worlds to use this idea to create a new style of phone cases. As for the nail art, take a big container filled with water (enough to fit your phone case in) and slowly drip different colors of nail paints in the container. Keep repeating the process until you are satisfied with how it looks, and then dip the phone case in. Wait for it to dry, and seal it with sealing glue. You can use a combination of white, gold, or black nail polish to create a marble look. Try making patterns like flowers or shapes in the water with different colored nail polishes.
2. Use Stickers
An easy way to glamorize your phone case is by using stickers. This is a more sought-after approach by today's teenagers as a trendy and aesthetic form of self-expression. Young adults today tend to use customized stickers to decorate their phone cases. These stickers can range from their favorite TV show, band, food, or even their favorite subject at school. This way, their phone looks cool and depicts all the things they like.
Using a graphic designing tool, you can create custom designs and base your stickers of your digital artwork. You can use Adobe Photoshop or Illustrator to turn your imagination into artwork, or you can use Pinterest or Tumblr for some inspiration.
3. Use Dried Flowers
Another easy way to revamp your phone is by using dried-up flowers in a transparent phone case. You can pick out flowers of your preference and customize your phone case. You should ensure that the flowers are not too big in size. You can use a parchment sheet on which you can lay out your flowers on, and wait for about 8-12 hours until your flowers are completely dry. You can then place the flowers on a silicon phone case on the inner side of the phone case, pour in some resin (or clear glue), and you can wait for it to dry. This method can make a great activity for the weekend and help you end up making an incredibly beautiful phone case at nominal pricing.
4. Add Photos
A clear phone case is like a clear canvas and can allow you to make your phone case extremely personal. You can take printouts of your favorite picture with your friends and family. You can even take a polaroid on your upcoming vacation. These pictures can be easily slid into a transparent phone cover and can appear as a customized phone case from the outside.
It is important to get a picture of something that is meaningful and important to you, like a photo of your family, your friend group from high school, your pet dog, or your favorite quotation. You must ensure the right size of the printout as it is important for it to fit the case. It is not essential to use any glue to hold the picture in place. Not using any glue or adhesive will also ensure that you can change the picture anytime at your convenience.
You can also use your artwork and slide it into the transparent case to give your phone case a unique and personalized look. This gives you the creative freedom to create anything you can imagine and take it along with you wherever you go. You can add neon and fun patterns and pour some paint or sparkling glitter on top of them to add to the vibrance or a pop of color.
5. Colored Tape
You can also use strips of painter's tape and make bright patterns all across the phone case. It can add a vibrant and colorful personalized touch to your phone. You can create horizontal, vertical, and diagonal lines all at once to create a funky design. Use tools like an Exacto knife to cut out the openings for earphones or charger ports. You can even use an Exacto knife to create smooth edges. This technique can help you revamp your phone case in an easy and extremely affordable way, letting you turn your old dull phone case into a vibrant one.
You can create these patterns by yourself and your creative bone, or you may search for inspiration from Pinterest or Tumblr. These websites will enable you to explore modern and easy-to-create designs, letting you find the ideal design per your liking.
Endnote
Whichever style you choose to revamp your transparent phone case, you can always add the customization and personalization you want affordably. You can use custom-made stickers, dried flowers, pictures of friends and family, and old polaroids to make your phone case more stylish and modern. Use DIY techniques, vibrant colored nail polishes and glitter to create custom designs that will not wear off with time.
You can find cheap clear cases online for both Android and iPhone devices on Amazon and Etsy. Decorate these according to your style to give your phone a brand new look. The front of your phone should not be ignored either, and you must add a water-resilient screen protector to secure the look. This will shield your phone against any damage from water or accidental breakage. You can save yourself repair costs of hundreds of dollars by just investing in an affordable screen protector and a durable phone case.