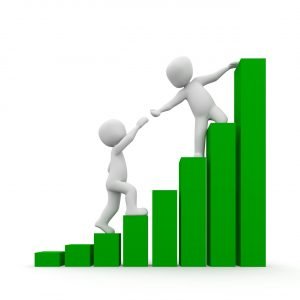 Cash flow and capital investment are important for business owners looking for growth and expansion.
While many businesses approach banks and other conventional lenders, the procurement of a loan is typically time-consuming and taxing. It involves providing collateral, endless documentation, scrutiny of financial details like tax returns and bank statements to verify the soundness of an enterprise.
Lenders also use credit scoring techniques to gauge the borrowers' trustworthiness in terms of repayment capacity. After all, who wants to lend money if there is a higher risk of defaulting right? So, what are the options for entrepreneurs with a less than perfect credit rating looking to push their business forward?
The chance of getting funding from mainstream business lenders is quite bleak, but, wait all is not lost. While loans in the past were extended largely on the basis of one's credit score the dynamics have changed dramatically with the digital lending platforms stepping into the funding space. The innovative marketplace believes that credit history is not the only essential feature to consider when lending to an entrepreneur.
Let's delve a little further into the digital lending domain for business loans.
Business Centric Loans:
Conventional sources of finance use rigorous credit scoring structures to determine the creditworthiness of an enterprise before disbursing loans. The online lending platforms differ.
They have ousted the age-old methodology and incorporated an innovative approach. These tech-based channels use diverse benchmarks and sophisticated algorithms to analyze business transactions and related data in real time to evaluate the eligibility of the potential borrower.
Collateral Free Finance:
Business loans from banks and other financial establishments can be availed on pledging property, gold or any other asset. This often deters enterprises from applying for financial support. Online lending sources extend customised loans without any collateral or personal guarantee.
They calculate the creditworthiness of a business on the strength of its cash flows, growth prospects, customer relationships and healthy bank statements.
Also Read: Why Business Needs Finance?
Bridge Credit Gap:
While banks and other financial establishments decline loans to applicants with less than perfect credit score, online lenders are flexible in their requirements. They look past the credit history and focus more on the functioning of a business.
By acting as a facilitator between prospective lenders and borrowers the digital channel helps enterprising ventures secure loans instantaneously on easy terms.
Simple Process:
Unlike the traditional lenders that involves tedious paperwork and endless documentation, funding through the digital lending platforms is swift. The simple end-to-end process is hassle-free and aimed at creating an excellent customer experience.
Thanks to data-driven capabilities, approval is granted in minutes and funds disbursed within a few working days. Most importantly, the transactions are conducted in the most transparent manner with no unpleasant surprises.
Simply put, the digital age has wholly altered the lending system in the country. In fact, it is a blessing for businessmen troubled with a mediocre credit score. Despite not meeting the specific credit threshold they can avail quick loans via the online platform to help achieve their growth targets.
Apply For Business Finance India