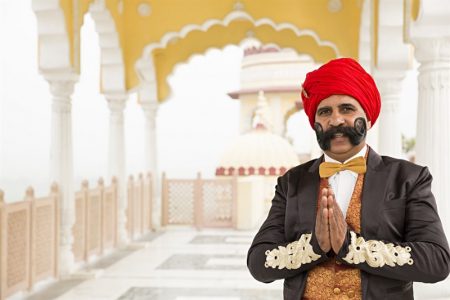 Are you preparing for the festive rush? Whether you run a seasonal business or a year-around one, this is one of the busiest times of the year. While the festive season brings in joy and happiness, it's also one of the most stressful periods for business owners, especially those who have a tight working capital availability.
Working Capital — the Lifeblood of any Business
The working capital comprises of the funds you need to manage day-to-day operations and other transactions. A business meets its regular expenses like payroll, rent, inventory, logistics and everything else with the working capital.
The Festive Season — Time to Capitalize Opportunities
All businesses including retail, wholesale, e-commerce, service, and hospitality see a significant spike in sales during the festive season. Here, in India, rather than the year-end holidays, this season — Dusherra, Puja, Diwali — is when consumers shop more.
This means, your working capital needs to increase to meet the increased consumer demands, in the coming weeks. If you're struggling to meet your day-to-day expenses, or if you don't have sufficient working capital reserves to meet increased demands, then you can consider availing a small business loan or line of credit from digital lenders like Indifi, to help you handle the festive season efficiently.
Five Smart Ways to Boost your Business during the Festive Season
1. Hire Additional Staff & Increase Your Workforce
To meet the demands of the festive season, you need to provide your customers with exceptional customer service. Some businesses may require additional staff during this season to handle various tasks like — maintaining and updating festive inventory, providing customers with one-on-one, personalized customer service, handling festival marketing and promotions and more. We may hire the permanent or contractual workforce to meet this requirement
A small business loan or line of credit is a smart way to cover this extra expense.
2. Pay Bonus And Overtime Expenses & Win Employee Loyalty
During the festive season, your business will have to work extra hours to meet increased customer demands. This means, your staff might have to work overtime, which might increase the overall pay. Additionally, under labour act rules in India state that employees have to be paid extra when they work overtime.
Also, in India, it's a practice for businesses to provide employees with bonus during the festive season. This generally includes a whole month's pay, which means your payroll essentially doubles during this season.
A working capital loan can help you cover the extra pay and bonus expenditures easily, without straining your current cash flow.
Also Read: Working Capital Loan: For Business Success During Festive Season
3. Purchase More Inventory & Meet Your Customer Demands Effortlessly
Businesses need to purchase additional inventory to meet the increased customer sales during the festive season. There's no skipping this. If you fail to invest in inventory, prior to the festive season, you could end up missing critical customer orders, which in turn, leads to a loss of sales and reputation.
As a small business, you may not have sufficient working capital to invest in additional inventory. This is where a small business loan or line of credit could come extremely handy.
4. Increase Your Festival Marketing Campaigns & Enhance Brand Visibility
To make your business and your products stand out in the highly cluttered festive marketplace, you need to increase your marketing efforts. And, all marketing campaigns — be it traditional print ads, TV ads, or online marketing methods like Google Ads, Facebook ads, Instagram sponsored posts — all come at a cost.
Running marketing campaigns during the festival season not only increases brand visibility but also boosts sales, thereby increasing your bottom line.
5. Show Your Customers Your Appreciation & Earn Customer Trust
In India, it's a common practice for businesses to show their gratitude to customers, clients, partners, investors, and employees by gifting during Diwali. You need to show your love and gratitude by sending gifts to all your business contacts.
And, for this, you need some extra capital to get it done in style.
Get Finance For Business Online
Prepare Well for Festive Season 2018
Availing a small business loan from digital lending platforms like Indifi is a great way to maximize your revenues this festive season.
Are you ready to make the most of your business, this festive season?