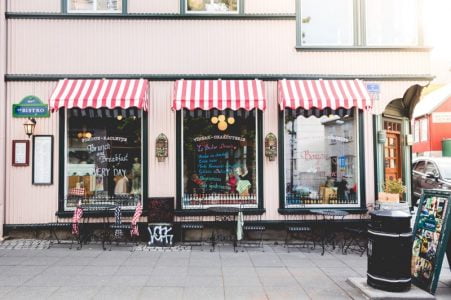 Manufacturing is emerging as one of the high growth sectors in India. With the "Make in India" program the country is all set to become a global manufacturing hub. India is predicted to become the fifth largest manufacturing country internationally, by the end of 2020, according to Deloitte's Global Manufacturing Competitiveness Index.
The contribution of MSMEs (Micro, small and medium enterprises) to India's manufacturing quotient is significant. However, manufacturing is no small feat. It requires plenty of funds, and this is why availing the right source of manufacturing business funding is critical.
Manufacturing loans help MSMEs acquire funding for new equipment, initial setups, as well as meeting regular operational demands. Here, in this post, we walk you through all that you need to know about business loans for manufacturers, providing you with all the details like features and benefits, application procedures, documentation and more.
Benefits Of Unsecured MSME Business Loans From Digital Lenders
Today, manufacturers have plenty of options when availing unsecured business loans. They no longer have to visit traditional lenders, submit assets and collateral to acquire the required funding for their manufacturing businesses.
Digital lending platforms like Indifi provide manufacturers with unsecured business loans quickly and at the most affordable rates. The business loans you avail from digital lenders are free of hidden charges, and the flexible monthly repayment schedule makes it a breeze to repay the loan, at your convenience.
Benefits Of MSME Loan:
Competitive interest rates
Also Read: Can Tech-Innovations Reshape MSME Lending In India?
Features Of MSME Business Loans for Manufacturers from Digital Lenders
Compared to traditional lenders like banks, availing business loans for MSMEs from digital lenders offers several benefits. For instance, you can start the loan application process by filling in a secure online application form, stating your requirements. You don't have to visit the lender to kick-start your loan application.
Business loan for manufacturers from digital lenders offer several attractive features like:
Loan amount up to 50 lakhs
Whether you are looking to upgrade your existing machinery, purchase new machinery, expand your manufacturing unit, hire more workers, you can easily avail the loan amount that meets your specific requirements.
Loan tenure up to 36 months
 Indifi offers flexible tenures so that you can repay the loan according to your preferred schedule.
No hidden charges
The online loan quotations include the entire amount you owe. Generally, processing fees are fixed and cost just 2% of your loan amount. You need not worry about hidden fees and other extra charges.
Digital Documentation
The entire loan process from application to approval and disbursal of funds is handled online.
Quick Approval and Fund Disbursal
No waiting anxiously for your loan status. Generally, loan processing and approval are done within a few working days. Once the loan is sanctioned, the funds are deposited into your account digitally.
Flexible Repayment
You can pay off your outstanding loan amount based on the cash flow of your business.
Also Read: The Era Of GST Spells Success For Small And Medium Businesses
Why Should Manufacturers Consider MSME Business Loans?
You can use the loan amount for any purpose.
Here are some common needs for it:
Purchase of raw materials
Purchase of new machinery or upgrading existing machinery
Hire staff and provide training to existing and new hires
Also Read: Merchant Capital – A Shot In The Arm To Small Businesses That Require Working Capital
Eligibility Criteria For MSME Loan
Digital lenders don't burden borrowers with a long list of eligibility requirements. Qualifying for MSME business loans from digital lenders is quite simple. In most cases, you are eligible for a loan if:
Your manufacturing plant has been in operation for at least two years
You have submitted IT returns for the last two years
You have filed GST returns for the last 12 months
Unlike traditional lenders, digital lenders don't just look at your credit score to determine your loan eligibility. Even if your credit scores are poor, they consider other business parameters, thereby improving your eligibility criteria.
Required Documents For MSME Loan
Proof of registration of business
Bank statements for the last six months
Pan card and Aadhar card for the loan applicant
KYC documents for the applicant and the manufacturing plant
Apply Loans For MSME
How Can Manufacturers Apply For A Business Loan From An Online Lending Platform
Applying for a business loan is a simple process. All you have to do is:
Furnish personal details and other business details
Upload the necessary documents
And, get approval within a working day.
MSME Loan Interest Rates And Other Charges
The actual interest rate you will be charged will depend on the lender you choose. For instance, you can avail business loans at interest rates as low as 1.5% per month from Indifi. Also, the processing fee is fixed at 2% of the approved loan amount and there are no other charges.
Grow Your Manufacturing Unit
Don't let lack of funds hold back your growth. Avail quick business loans from digital lending platforms, and grow your manufacturing business with the right funding.