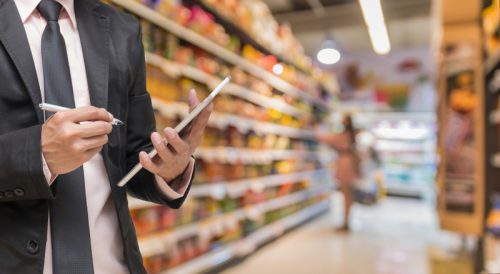 The mobile phone retail business is showing signs of growth with a large customer base willing to try new phones. This has made the mobile retail business lucrative than ever. If you are thinking of owning one! Good luck, you are on the right path. However, considering the presence of online e-commerce sales, one must be very cautious when entering into the mobile retailing. Certain factors need to be kept in mind in order to have a high generation of revenue and have a mix of stock. Efficient stocking of merchandise is necessary so that you don't run out of stocks when customer demand increases.
Tips on How to Maintain Best Mix of Stock – Retail-Mobile
Mix of Stocks
Have you ever thought of the mobile phones that sell like hotcakes? Yes, you did. But, you can even have your share of benefits just by doing some calculations. First of all, online retailers like Amazon and Flipkart provide a lot of mobile phones and that too at cheaper rates due to huge discounts. You can keep track of the phones that are in high demand. You have to admit, even if you have ordered a phone online, it will still require a maximum of 3 to 4 days to reach your house. Why not use utilize that opportunity and make more money out of retailing those discounted phones.
Also Read: Tips For Demand Planning For A Retail Business
There are not just 3 or 4 phones on online e-commerce websites, rather there are plenty of phones that suit the demand of every customer. So, you can pre-order such phones over the online e-commerce websites available discounted rates and sell them at a competitive price. This will help the customer see the mobile phones, touch and the same and buy with a competitive price tag. One thing that is necessary for your retail mobile business is the proper stocking and this will be sorted once you start pre-ordering phones by predicting and speculating the demand of the customers in your area.
Also Read: How Smart, Wireless POS Solutions Are Remodeling India's Retail Market
Not to mention, the mix of stocks is vital for you as well as your customers. Your customers will be happy when they will see more options in front of them and the ease of buying them instantly. So, make a calculation, follow the online purchase trend, see reviews, rating and then decide which phones you will pre-order to fill your stocks. A mix of stocks is necessary to diversify your stocks rather than filling your stock with a limited and single collection. Diversifying your stocks is by many means an effective way of providing your customers with multiple choices. It is a wise decision to look for mobile phones that are highly popular, and customers are willing to buy such phones if they see it in a retail store. Such products can positively impact your sales.
Also Read: Benefits Of Starting Offline To Online Business – Retail
Efficient stocking or 'inventory management'
If you are retailers, inventory management and stocking are very important to you and your customers. Do often check the stock of your mobile phones, demand for those mobile phones and if there is a high demand, then replenish your stock. Ensure you check all the shelves regularly and make a checklist of what remains to be stocked and what remains to be purchased. Conduct routine checks so that you don't run out of stocks. Furthermore, it also ensures that there is no dead stock. If you find that a product is outdated, then give discounts on the same to clear the outdated stocks. If your customers are looking for variety in color for a single brand, do consider replenishing the same.
Also Read: How To Run A Successful Retail Business?
As compared to a standard business loan, a loan exclusively designed for retail store business offers a number of benefits. Indifi works with several lending partners to provide the most number of options to you. You also get to select the loan tenure and repayment schedule for maximum convenience. The whole process of applying for an unsecured loan, getting it approved, and its disbursal happens online in the safest and quickest way possible.