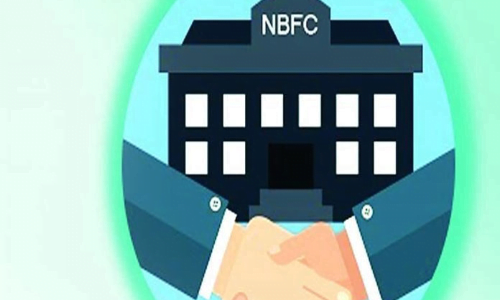 Non-banking Financial Companies are an important part of the financial system of India. They play a crucial role in financial inclusion by complementing the banking sector in reaching out credit to the unbanked sector of society. NBFCs understand the unique profile of each customer and their specific credit needs. This gives them an edge over other lenders, and it allows them to innovate and customize a product as per the needs of the client. NBFCs are ideal for delivering credit to MSMEs. The transformation of the NBFC sector has promoted the growth of the Indian financial system. It is regulated by the RBI and other government bodies.
The growth of NBFCs in the country speaks volumes about the need for finance across the unorganized sector. At one point in time, banks had strong balance sheets and could easily manage the business of lending. However, banks are no longer willing to tread this risky path. This is where NBFCs make all the difference. NBFCs have better-quality capital, a technology-based approach, and strong balance sheets, which have made it easier for them to penetrate the lending sector. They mitigate risk and fill the gap in the supply of credit to SMEs and other customers.
Also Read: Why Choose NBFCs Over Banks For A Business Loan In India
NBFCs are an ideal choice for borrowers across the country. Borrowers with an urgent requirement of funds tend to choose NBFCs over traditional banks because of the minimal documentation requirements and the quick processing of loans. They enjoy immediate disbursal of funds and a flexible repayment tenure.
Reasons behind the success of NBFCs
Product customization
Using technology, NBFCs generate information about the credit needs of their customers and target them by offering a limited array of products. They have built a non-standardized pricing strategy for the products as per the lending risk and profile of the customer. NBFCs ensure that the customer gets exactly what he is looking for.
Lending to the unorganized sector
NBFCs have been successful in understanding their customers. They lend finances to the unorganized sections of society, and have relatively lenient procedures that help them cater to the varying needs of customers.
Use of technology
NBFCs offer improved customer experience, as loans are approved within no time. They understand the urgent need for funds by MSMEs and cater to the demands of their customers without any delay. They use credit analysis tools and optimization in business processes so as to meet the needs of customers.
Reaching out to a wider consumer base
NBFCs have achieved success over the years due to their ability to reach out to a wider consumer base. They meet the capital needs of the Tier-2, Tier-3, and Tier-4 market sections. Traditional lenders have not made a mark in these segments, and even if they have, they do not offer loans to every section of society. NBFCs have a wide network with several points of contact and a round-the-clock service, which have helped them gain loyalty from different market segments.
Management risk
NBFCs have built an enhanced governance process with the adoption of the agile risk model, and this has helped them manage risks strategically.
Also Read: Factors That Contributed To The Development Of NBFCs In India
NBFCs are a good choice for loans
NBFCs lead in the business loan sector. They have become a preferred choice in the case of retail lending due to several reasons. Compared to a traditional lender, NBFCs have several advantages that eventually benefit the borrower. Here is why NBFCs assume a lead role in MSME financing.
Immediate disbursal of funds
Applying for a loan with a bank involves negotiating a strict lending procedure and tedious paperwork. The entire process of loan disbursement is very lengthy. However, the lending norms in NBFCs are lenient. They need very little documentation and have basic requirements. It is less complicated to get a loan approved from an NBFC, and there is a quicker disbursal of funds, which leads to higher customer satisfaction.
Low rate of interest
Interest rate remains the main concern for borrowers. The higher the interest rate, the higher will be the EMI. This is exactly where NBFCs make a difference. If you look at the interest rates offered by traditional lenders and those offered by NBFCs, you will find that the latter have a competitive rate for business loans. The base interest rate is based on the prime lending rate, and this rate is not regulated by the RBI. Hence, nonfinancial lenders offer higher flexibility and can change their interest rate as per the customer's profile.
Basic eligibility criteria
Compared to traditional lenders, NBFCs have a lenient approach when it comes to the eligibility criteria for a loan. They have made it easier for customers to make an application. Even customers with a poor credit score can qualify for the loan. They offer 100% of the loan amount, which provides them an advantage over traditional lenders. A lot of NBFCs disburse the loan amount without the need for collaterals.
Minimal documentation requirements
NBFC loan from NBFCs have basic documentation and paperwork requirements. In contrast, banks have strict rules and regulations with regard to documentation. If you fail to provide the necessary documents to the bank, they might reject the loan.
Customised solutions
NBFCs use technology to check your credit score, credit history, and your ability to make the repayment on time. This helps save time. NBFCs can also offer customized product solutions to customers using technology. They set the terms and conditions of a loan based on the profile of the applicant. This allows them to meet the demand of various segments in society.
Special offers and perks
Customers can benefit from the special offers and discounts offered by NBFCs. This could be a low-interest rate or zero processing fees. Existing customers can always benefit from a special rate or offer while procuring a loan.
Also Read: Business Loan Denied? Here's What You Should Do Before Reapplying.
The biggest advantage that NBFCs have over traditional banks is their use of technology. They do not rely solely on the traditional credit score of a customer. They use information and technology to understand the unique credit needs of and the risks associated with each borrower. Based on the same, they decide whether to lend or not. NBFCs have transformed the business loan space and are treading where traditional banks did not.
Considering the above-mentioned benefits, it is clear that NBFCs have a strong role to play in the economy of the country. They fulfill the credit needs of MSMEs and help in the growth of various segments. They have brought about a significant change in the lending industry and have outperformed traditional banks with regard to interest rates, ease of application of loans, and disbursal of the loan amount. It is ideal to approach NBFCs for hassle-free and quick business loans.
Apply NBFC Loan
Indifi is a market leader in this space and can help with business loans. It caters to MSMEs and has helped many businesses meet their fund requirements. The company has minimal documentation requirements and guarantees quick approval of loans.