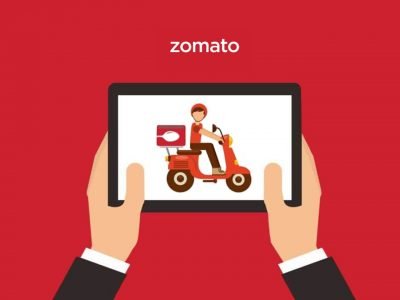 Fancy as it may seem, owning a restaurant business is an extremely challenging affair nowadays. The endless rat race and increasing competition will make you hunt new means of growing the business. With changing market trends and patterns you must understand what the end-user needs and how you can cater to their needs. Luckily, we are a part of the modern world where technology has all the answers. Food aggregators like Zomato have adapted well to such changes and have taken this game, a notch higher.
Zomato, as we all know, is a leading food delivery app that markets your delicacies and gets them to your customers' doorstep. But do you know Zomato also offers a lot more than that? No? Well, it is never too late to find out. Given below are a few tips you can use to upscale your restaurant's outreach using Zomato –
Also Read: Powering Business Through Technology From Zomato
Tips To Upscale Restaurant's Outreach Using Zomato
Run for those Reviews
It is the first thing any customer will see before ordering food. Make sure you offer quality food with minimum waiting time and optimum quantity. If you serve right, there are fewer chances of any negative reviews. Just in case if you have a lot of negative reviews already, hire an online reputation management agency that can handle such situations with the utmost professionalism.
Ads, Ads and more Ads
Zomato offers a service for paid ads visible in their app. They have an algorithm that prioritizes the visibility of restaurants that have taken the advertisement plans. By fixing an ad budget per month you can enjoy full-fledged publicity across the app. You can also opt for Google ads and Facebook ads to reach a larger group of people. Initially, it might seem like a waste of money, but the ads will improve the reach and boost sales. If money is a barrier, you can always take loans to implement better marketing strategies. Taking calculative risks are always better than unintended loss.
Also Read: Marketing Hacks For Customer Attraction On Zomato
Videos to flaunt Visual Appeal
You might have noticed a new section in the bottom menu of Zomato, by the name of "Video". The users, who generally linger around the app after ordering, watch these videos. It is an amazing way to increase your outreach. You can post your restaurant's video in featured sections like "latest in your city" or even share your special recipes. People will fall in love with your ambience, hygiene, and hospitality. Make sure the videos are scripted well and should deliver the message you want, precisely. Hire a team of professionals who can create an impressive sneak peek video of your restaurant. Spending on publicity is not expenditure. Take a loan, hire a team and get things rolling because as Indians we know "Jo dikhta hai, wo hi bikta hai".
Also Read: How To Successfully Sell On Zomato?
Dare to offer Deals
Who doesn't like offers? Everyone does, right? With Zomato business app you can easily define the rates and announce attractive offers. Go for thorough market research to analyze the price of your competitors and offer good quality, at an affordable range. Also, keep in mind the profit quotient. Any sale is waste until you earn profit out of it. Buy appropriate plans from the app that will offer services according to your needs. You can also ask Zomato to send any executive to your restaurant and make you understand the process in details. Always remember to focus on making a customer your regular customer, not just a sale.
Also Read: Marketing Hacks For Customer Attraction On Zomato
Spotlight your Speciality

Make sure your restaurant has some speciality in food or ambience. People get influenced by such marketing. For example, "Get the best burger in Town", will let the customers know, that you offer good burgers. Also, if disappointing the customers is not on your list, make sure you have skilled chefs for such special offers. Don't hesitate to hire good staff if you want flawless delicacies to keep flowing out from your kitchen.
Now that you already know how to proceed with Zomato to upscale the outreach, go ahead and make your restaurant stand in the crowd. It is time to extend the vision and expand your business. Make sure finances don't stop you from growing.
Also Read: How Zomato Helps Restaurants Cut Down Operational Costs?
If you've ever taken a loan in the past, you might know how daunting and time-consuming the whole process can be. But with Indifi, you can apply for a business loan online in a quick and simple manner. Filling a single application, you can apply for a loan with multiple top lenders in the country. With no collateral and minimum documentation, you are sure to experience business loans in a new and improved way.
Also Read: How To Increase Visibility On Zomato?