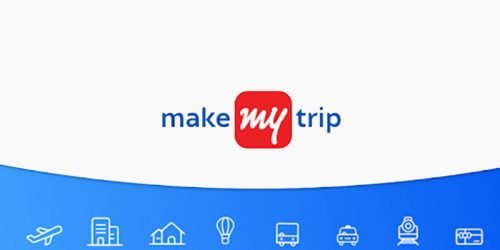 MakeMyTrip is one of the best online travel agents that was initiated with the idea of empowering travelers. It then grew large enough to establish a significant online travel industry in the country. Since its inception in the year 2000, it has created a revolution in the sector. With it, people are conveniently able to make their bookings by surfing through the comprehensive options. The firm intends to provide services and products that are value-based and has cutting edge technology.
How To Sell Successfully Through MakeMyTrip:
MakeMyTrip Franchise
MakeMyTrip has well trained and seasoned agents who efficiently meet all the requirements related to traveling. It not only provides services within the country but also for international trips which helps people turn their dreams into reality. Now it is possible to get a share in this huge industry through its franchise model. It is the best partnership model that helps you get associated with it.
It will help you to pave your path for success through its competitive traveling solutions, updated technology, and experienced professionals in its team. The franchise partnership model provides you access to the following offerings to make sure that you sell successfully:
Tickets for domestic as well as international flights
Bookings in international and domestic hotels.
Insuring the trips while travelling to any place
Planning holidays in India as well as abroad
Grouping the movements
Exclusive charter products of MakeMyTrip
Also Read: How to Successfully Sell Through Yatra?
Subcategories of the MakeMyTrip Franchise model:
This partnership model enables interested candidates to opt for Tier-1, Tier-2 or Tier-3 sub-category in a bigger town and there is a separate subtype for the smaller towns, each of which is detailed below:
Tier -1:
It requires a non-refundable franchise fee of INR 1,000,000. You must have an area of 400-600 sqft to opt for this model which has 3 years terms of the agreement. The project fitment cost, in this case, is INR 400,000. In the first year, you can expect a revenue of INR 150,000 every month, which will be INR 180,000 and INR 225,000 every month in the second and third year respectively.
Also Read: Benefits Of Starting Offline To Online Business In The Travel Space
Tier –2:
The franchise fee, in this case, is INR 750,000 and project fitment cost is INR 300,000. The area and duration of the terms of the agreement are the same as Tier-1. INR 750,000 is the project fitment cost of Tier-2. The monthly revenue expected in the first, second and third year respectively are INR 100,000, INR 125,000 and INR 150,000 respectively.
Tier-3:
It requires the area the same as tier-1 and 2, with 3 years of service agreement. INR 500,000 is its franchise fee that is nonrefundable and it has a project fitment cost of INR 150,000. It has monthly revenue of INR 60,000, INR 80,000, INR 100,000, respectively in the first 3 consecutive years.
Also Read: Tips On Demand Planning For Travel
Franchise for small towns:
In this case, the area needs to be 250-400 sqft. It has a nonrefundable franchise fee of INR 300,000 and a project fitment cost of INR 100,000. The monthly revenue in the first 3 years, in this case, is INR 60,000, INR 80,000 and INR 100,000 respectively.
Other specifications which have to be met for starting a franchise of MakeMyTrip:
1. Make sure that the location of your store is on the high street, facing the main road.
2. A glow sign board must be placed on the outer premises so that anyone on the main road can see it easily.
3. The Franchisee has to bear all the costs associated with the store, whose interior must be designed as per the guidelines of the brand.
4. The building or franchise should ensure proper power backup.
Also Read: How To Run A Successful Travel Business
Advantages of selling through the franchise model of MakeMyTrip:
1. You will be guided by business teams consisting of experts who will provide quick solutions to all your queries besides supporting you in daily operations. All the updates on MakeMyTrip products will be provided to you.
2. There will be marketing support while designing your store in form of medial support through national or regional print campaigns and other promotional activities.
3. There is a Buddy Training program form the franchisee stag to make sure that they understand the business aspects as well as products.
Also Read: How To Run A Successful Travel Business
4. The franchisee can earn bonuses associated with their performance that comes as monetary as well as non-monetary forms.
5. All the developments are discussed besides sharing the best practices, rewarding good performers and celebrating the accomplishments in the pan India franchise meet of MakeMyTrip.