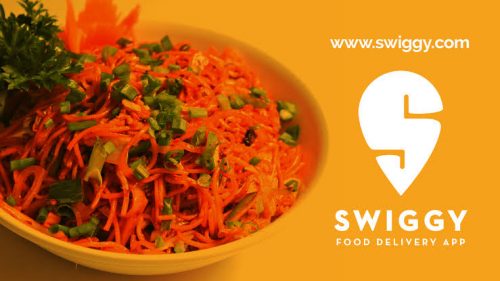 If you are a restaurant owner, you will know the joy of orders, rushing in through food aggregators. Believe it or not, it is becoming one of the most low-cost and high-profit practices in the food business. People today have second thoughts on dining out when they can easily have anything from the comfort of their homes.
The restaurant business demands change keeping this new drift in mind. But you need to stop following the trends blindly and understand what it takes to run the show in a more productive way. It is not just about selling food. It is about growing your business and getting loyal customers for life.
Also Read: Flipkart Dashboard Simplifies Data Organization
Here are a few steps to analyze your sales through Swiggy Dashboard and skyrocket your restaurant business –
Steps To Analyze Your Sales Through Swiggy Dashboard
Get your Numbers Right
Why spend time calculating numbers when you can easily have all the analytics by pressing a few keys. Swiggylytics is a customizable software development kit for real-time data and analytics. You can easily analyze your sales and enhance the weak areas of the business. It may seem an unnecessary investment, but its returns are promising in the long run.
Enhance your Kitchen
If your delivery time is not up to the mark, you will have to improve your kitchen equipment. The Swiggy dashboard will help you analyze your business and tell you if there is any room for improvement – and yes, there always is. These vital add-ons will not only increase your productivity but will also help you improve food taste and delivery time.
Also Read: Amazon Dashboard Platform, Quicksight, Enables Dynamic Data Management
Manage your Inventory
With the help of the analytics board, you can easily spot your master cuisines and fill your inventory accordingly. An inventory management tool can keep a track of your budget and calculate the optimization of your leftovers. If you know that you are getting an average of 5 requests for roasted chicken, make sure your inventory has enough storage to serve your star cuisine. Filling your inventory logically will never let your products go stale.
Competitor Analysis
You can find which dish is in demand these days and is generally ordered by the end-users. Study the market and introduce those dishes in your restaurant. There might be a case where you just need a skilled chef to beat the competition. Don't ever hesitate to spend on fine culinary skills. This might require an initial investment that you can easily avail by applying for the loan.
Also Read: Big Data And AI: The Promise Of Better Transformation For Retailers
Conquer the Right Area
Do you have the location advantage over your competitors? Find out through the Swiggy dashboard analytics and plan your sales accordingly. Make sure your restaurant is in an area that witnesses the majority of delivery requests. If not, it is time for you to open a new outlet. Scared? Don't be. There will never be a right time. So don't wait, apply for a loan, book a place and get going with your business.
Coupons and Discounts
You can track your customers and also know when they become irregular. Introduce additional discounts and coupon codes for your restaurants to attract more orders. Meanwhile, make sure you maintain the quality of your cuisines – It represents your brand!
Also Read: Scaling Up The Outreach Through Amazon
Track your Sales
In the end, money matters. After executing these points, do track your sales record. Analyze if the steps you have taken are helping you grow the business and expand your clientele. Make sure your customer is satisfied with your service. Through the analytics board, you can also track customer feedback and consistently improve your services.
Also Read: How To Sell Successfully On Amazon?
Running a restaurant business is a rollercoaster ride. There are many ups and downs one needs to be prepared. But there is one thing for sure. As long as you keep surprising your customers with lip-smacking delicacies, nothing can stop you. With tools like the Swiggy dashboard, you can not only track your analytics but also improve different business areas.
For all other financial support prospects, consult Indifi. Indifi takes relevant applications to multiple lenders, and help businesses avail secured loans so that you can grow your business without any fear.