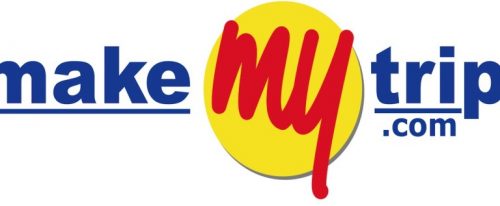 MakeMyTrip is an online travel agent (OTA) that offers personalized services to its customers. It has done away with the need for personally visiting a travel agent in order to book any visit. In such cases in the earlier days, the customer needed to choose from among the few hotels that the agent has shortlisted as per their preference and budget. In another scenario in which those travellers who used to book the trip using the internet had very fewer choices as there was no model that offered recommendations for a trip. The introduction of Big Data analytics has been extremely beneficial in bringing in a revolution that ensured a new booking experience for the customers.
Also Read: Scaling Up The Outreach Through Makemytrip
In the MakeMyTrip dashboard, you will be able to find an option to choose from a list of hotels, apartments, or villas according to your preference The number of rooms you want can also be chosen by applying suitable filters like the star category, available facilities, and the user ratings. This kind of data organization in the MakeMyTrip dashboard is extremely useful in ensuring a smoother experience for a customer during the process of planning for a trip. The best part is that you can avail of amazing offers while booking.
This online travel agent efficiently stores each user search and uses them on a real-time basis in the features as well as tools of the mobile app and OTA website. Such data is used for creating individual DNAs for a specific customer which is compared to others showing a similar pattern. This helps in drawing various types of conclusions to know the type of stay a person is likely to choose, the amount they would pay for it, etc. Thus, the importance of Big Data in gathering consumer behaviour insights is clear which leads to enhancement of the supply chain efficiency and a positive outcome on the business performance of the OTA. This is the reason why MakeMyTrip is able to provide intelligent services to the customers. Along with this, new approaches are developed for managing the customers, revenue as well as the internal operations.
Also Read: Powering Business Through Technology From MakeMyTrip
Personalization is a crucial part of today's developing e-commerce because the expectations of the customers are growing. Therefore, it has been built into a MakeMyTrip dashboard to provide an amazing experience to anyone opting to book a trip sitting at the comfort of one's home. The efforts of the customer for finding a decent hotel that fits into the budget are drastically reduced. Also, the presence of customer rating filters while choosing a hotel on a trip makes it more reliable for them. Since online traffic is inclined towards using mobile apps, the MakeMyTrip site has been efficiently optimized to ensure a smoother experience in such platforms along with the use of Big Data tools and analytics.
The online travel agents like MakeMyTrip are able to get good returns on investments because of the Big Data which places the needs of the customers ahead of building the solutions that efficiently address all of them. It sends out timely offers to those who have signed up. Target mailers along with offers are sent to them based on the previous purchase pattern which triggers personalized interactions. Such transactional data are stored in the relational databases of the OTA. Apart from this, there are nontraditional as well as less structured data where Big Data and personalization plays a major role. All this leads to adding fun to the travel that enhances the customer experience with is further ensured by the presence of MakeMyTrip in the pre-sales as well as post-sales touchpoints.
Also Read: Retaining Customer Loyalty Through Makemytrip
With such kind of dashboard of the online travel agent, you do not have to worry when you opt for a trip all of a sudden as the site provides you with all the options for ensuring comfort throughout your trip. In short, it helps in better data organization. You can get everything according to your choice and in your budget, besides enjoying attractive offers. The MakeMyTrip website also provides its customers with inspiration, as well as tips for planning an amazing holiday on the website, that will make a journey even more exciting.
Also Read: Marketing Hacks For Customer Attraction On MakeMyTrip
At Indifi, we understand that the needs of every business are different. As a result, we offer custom loan solutions for all types of businesses we serve.As a travel agency owner, you might need funds to offer online booking facility, pay your employees, manage bulk bookings, offer credit to your corporate clients, or just working capital – we can help you get the best loan with the most flexible loan terms and repayment schedule. This lets you grow your business just the way you want it to.