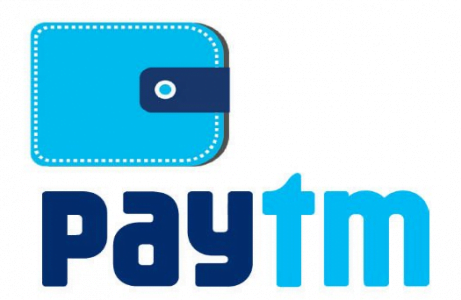 The PayTm Dashboard can undoubtedly be used by merchants to gain streamlined access to their business reporting and other activities in a way that is easy and user-friendly.
Here are some ways in which your relevant data, transactions, reports and various analyses can be displayed on the PayTm Dashboard for gaining a smooth experience where you can gain customized data at your fingertips.
Benefits Using PayTm Dashboard for Better Data Organisation
Smooth and Safe Transactions
The most appealing feature is that all types of payments- whether it is the PayTm Wallet, debit/credit cards, net banking or UPI- everything is covered on the dashboard. The industry's high success rate is demonstrative of this streamlined dashboard as it leverages intelligent routing by using quick switching between card network and gateways as well as direct bank integrations. Cards can be saved and the merchant can checkout much faster on the platform. Besides, the payments are secured through an anti-fraud technology that is PCI-DSS compliant with 128-bit encryption. Hence, this ensures the safety of your transactions and payments.
Also Read: PayTm Technology – Powering Business Through It
Efficient Settlement of Payments
The Dashboard is very convenient to use as you can customize it according to the type of data that you use on a regular basis and monitor your daily transactions. The Dashboard is powerful as it allows the merchant to instantly view the received payments, bank settlements amongst other things. Through this dashboard, it is easier to settle bank transactions and effectively credit your money to your bank account instantly or in the next business day.
Easy And Customised Report Processing
There are various reports that can be easily produced for a seamless experience where data is presented in an effective manner such as Transaction Report, Refund Report, Charge-Back Report, and Settlement Report.
Also Read: Scaling Up The Outreach Through PayTM
In the Transaction Report, there are multiple search options at your disposal, where you can enter the date range and see the status of the transaction. After typing in the specific details, you will get a table with the various transactions. In front of every transaction, there is an 'Initiate Refund' option. You can also download the specific report as per your search. On the contrary, if you wish to initiate Bulk Refunds, then that can be processed under the Operations Tab where you have to upload a file containing bulk refund entries after which the processing of the refunds will commence. You can create Custom Reports by going to Settings. Here, you can select multiple fields to create a customized report. In the Transaction Report, you can view the transactions of multiple sub-accounts by selecting from the drop-down box. All downloaded reports are found in the Download tabs.
Also Read: Top Marketing Hacks To Attract And Retain Customers On PayTM
Instant Refund
The PayTm Dashboard allows instant refund options which are extremely convenient for businesses and customers as there are no long waiting durations involved. Refunds can be made back to the sources- whether it was through credit/debit cards, net banking, UPI or Wallet payments. There may be a situation where the payments did not go through and for this, the dashboard clearly mentions the status so that the merchant can expedite instant refunds for genuine cancellations.
Also Read: Operational Cost-Cutting By Being On PayTm
The fact that the customer's money is instantly refunded speaks a lot about the efficiency of the business and also is equally beneficial for the merchant as it drastically reduces the number of support tickets. Also, while asking for a refund, the customer can either opt for a refund back to the payment source or to the bank account- which makes it convenient. For the latter, the customer would have to furnish his or her bank account details upon which the merchant can use this dynamic dashboard to initiate an instant refund to the customer.
Also Read: Surge Ahead: Boost Your PayTm Visibility With This 5 Proven Steps
Analytics Tab
The Analytics Tab on the PayTm Dashboard is a great way of tracking business trends and it gives a graphical representation of the business in all with its 3 real-time dashboards- GMV Trends, Success Rate Analytics and Transaction Trends. Through these dashboards, all the data will be funnelled to provide a visual representation of the transactions (even daily transactions), payment modes, total sales value, successful transactions in figures, average transaction value and average success rate. With these various parameters, you can now analyse the live data and make your business more efficient.
PayTm is rolling out its new improvised Dashboard 2.0 that will provide a heightened experience in terms of reporting and analytics with the enhanced browsing experience. Hence, with this dashboard, merchants can manage their business in an easier and more hassle-free manner.
Also Read: How To Successfully Sell On PayTm?
With no collateral, minimum documentation, and availability of several top lenders, Indifi makes the whole process of acquiring a loan simple and quick. With a single online application form, you can apply business loan from multiple lenders in the least possible time. As the loan is customized as per the needs of online sellers, rest assured that it would perfectly suit the dynamic needs of your business.