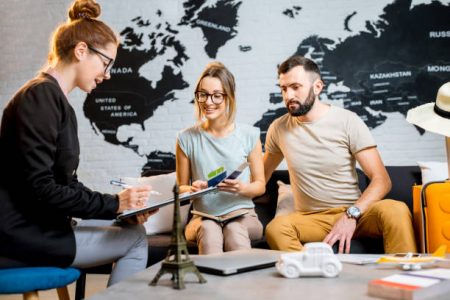 Your e-commerce business is growing and it is time to hire people to help achieve your targets. But how do you find the right person for your organization? There could be several hiring opportunities, but you need to ensure that you are using the right platform and method to hire people.
Here are different ways you can hire people for your e-commerce business-

Define the job
Hiring the right people will start with a job analysis. You need to define the job and ensure that it gives out correct information about the responsibilities, skills, work environment, outcome and educational qualification. This information is fundamental to developing a job description for employees. It will assist you to plan your strategy for hiring the right employee. No matter which medium you use to hire employees, you need to have the job and responsibilities well defined.
Check compatibility
You need to find an employee who will fit in with the culture of your organization. You need to check if the candidate has the right skills to get along with others, especially with the managers and current employees. Ask how they manage current business clients and judge their compatibility skills. Willingness is an important thing a candidate should have to work with you. If one cannot get along with the current client or bosses, it is not a good idea to hire that candidate.
Also Read: Best Ways To Manage Legal Terms For E-Commerce Sellers
Referrals
One of the most common and efficient methods of hiring is through referrals. Whenever you are hiring, ask your current employees for recommendations and referrals. You can also pay a bonus if you end up hiring the person suggested by them. Most of the time your best hire's will come from the combined network of your staff.
Remote employees
Do not write off remote workers. In the case of e-commerce sellers, there are a lot of tasks that do not require the professional to work in the same location as his colleagues. If you find the right fit, hire a remote worker. It will lead to high productivity, loyalty and will generate greater profit. A growing number of people love to work remotely and they are highly disciplined and committed to their job.
Also Read: Tax Saving – Best Practice For E-Commerce Sellers
Recognize potential
As a recruiter, you might look for several candidates that possess specific skills and education. However, never underestimate the value of the potential of a candidate. Candidates who are go-getters and have a strong passion for work should be ultimately hired. Look for candidates who are willing to learn and grow with your organization. Even if they do not have all the skills you are looking for, but are passionate about their work, choose them.
Also Read: How To Run A Successful E-Commerce Business
Look for achievements
Many candidates showcase their job responsibilities on their CV but never get into details about how they contributed to their previous organization. If a candidate can show through a resume that he or she was able to contribute to the previous organization through concrete and measurable outcomes, then it clearly shows that he is highly accomplished. Ask the candidate to further explain how he or she managed to achieve the goals and it will become clear that the candidate is capable to handle your work.
The candidate has played a significant role in the project and is a good choice. Even if you have to pay a high salary to the candidate, go for it. The contribution of this candidate to your e-commerce business will be much more than the cost you incur to hire him or her. Apply for a business loan if you are in need of funds to pay your employees.
Also Read: Best Practices For Online Sellers
Trust your instinct
Lastly, hiring people is a lot about the gut decision. You need to choose a candidate that gives off a strong vibe and whose values are aligned with the core values of your organization. Look for certain personality traits like authenticity, honesty, and confidence. These qualities will help separate a candidate from the others.
Also Read: How To Run A Successful E-Commerce Business
Follow these tips to hire the right people for your business and take your e-commerce business to new heights.
With no collateral, minimum documentation, and availability of several top lenders, Indifi makes the whole process of acquiring a loan simple and quick. With a single online application form, you can apply for a loan from multiple lenders in the least possible time. As the loan is customized as per the needs of online sellers, rest assured that it would perfectly suit the dynamic needs of your business.
Apply For Ecommerce Business Loans