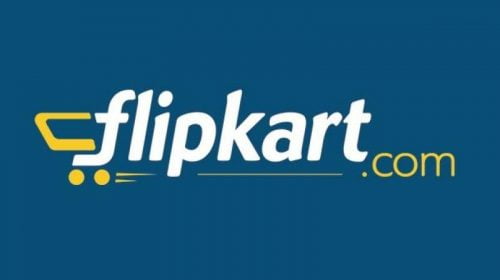 One of the oldest tricks of the trade, negotiation has been the solution to difficult issues, ensuring amicable solutions for all parties involved, since time immemorial. In long-term business relationships that function mostly on the basis of mutual trust, a successful negotiation at the beginning may effectively remove any roadblock that may lie ahead. When an SME wishes to negotiate terms with Flipkart, it is important for them to understand their vital position in the economy: e-commerce sites like Flipkart largely rely on SMEs for their success, as they provide a great boost to the economy in the nation. With sufficient information, efficient communication skills, strong principles and a vision for the future, negotiation of terms with Flipkart may be easily conducted by SMEs. Here are a few tactics that one may keep in mind while negotiating terms with Flipkart.
Also Read: Flipkart Seller Dashboard – Simplifies Data Organization
How To Negotiate Terms As SMEs
Research the strengths and weaknesses
While negotiating terms with Flipkart, the preparations before the negotiation are as important as the negotiation itself.
Prior to engaging in negotiation with Flipkart, it is necessary to analyze all the objections that Flipkart may raise to your terms, and visualize the various outcomes that may result from your dialogue. Plan ahead and anticipate the terms that may be set forth by Flipkart, and prepare your responses accordingly so that you are not caught by surprise at any point. Figure out your strengths as an SME and also look into Flipkart's weaknesses, which you may use as leverage during the negotiation. With proper preparation, the negotiation process is bound to run its course smoothly, leading to a favorable conclusion.
Also Read: Why Flipkart Should Be A Preferred Choice If You Are Thinking Of Taking Business Online?
Keep the Conversation Flowing
The key to any successful negotiation is the free flow of conversation until one reaches favorable terms of the agreement.
To communicate effectively with Flipkart, ensure that you have an efficient team in place, consisting of executives who can determine the course of action at the moment. During the negotiation, refrain from coming to a premature conclusion: keep talking till the representatives from Flipkart are convinced of the merit of your argument. Aim to make a compelling case for yourself from the start, and make effective use of silence, which is often an acceptable response. During negotiations, one must always wait for the right time to settle: keep the conversation flowing till you arrive at the best terms to conclude.
Also Read: Retaining Customer Loyalty Through Flipkart
Hold your ground
In tense moments when one is being pressured to accept terms that are not to their liking, it is best to stick to your principles and hold your ground.
Simple and efficient communication is the best way to ensure a fair and beneficial negotiation that effectively removes conflict. However, there may come a point when Flipkart may flex its muscles and may apply subtle pressure to settle on terms that are preferred by them. Do not hesitate to be flexible regarding terms that may be agreeable to you, while holding your ground in cases where relenting may hurt your interests. By showing greater resolve, one may assure Flipkart that the principles are not subject to compromise, which is a quality that is often sought in business.
Also Read: How To Successfully Sell On Flipkart
Consider long-term benefits
When faced with a choice between instantly available short-term benefits and lucrative prospects in the future, it is advisable that one should always go for the latter.
For SMEs, sometimes present benefits seem more profitable than golden promises of the future. It is more prudent to look to the future in such cases, because short-term benefits often do not last as long as promised. A good business relationship with Flipkart is worth investing some time: do not be discouraged by the limited prospects of the present when they are greater things on the horizon. Focus on your shared interests to arrive at a balance between present and future prospects.
Also Read: Operational Cost-Cutting By Being On Flipkart
In order to arrive at a win-win solution, a successful negotiation is the only way to ensure that both parties feel satisfied with the conclusion. A well-negotiated deal establishes the foundation for a long and healthy business relationship that is beneficial for both parties involved. An expert negotiation may bring about an amicable settlement based on shared interests.
Also Read: Powering Business Through Technology From Flipkart
One of the leading names in the business, Indifi is a technology platform that ensures the success of small businesses by providing them with financial support and the know-how to run a profitable business. Indifi believes that potential and intent are the main requirements for the growth of a business. It is devoted to the development of such businesses that are low on risk and high on the promise.
Also Read: Marketing Hacks For Customer Attraction On Flipkart