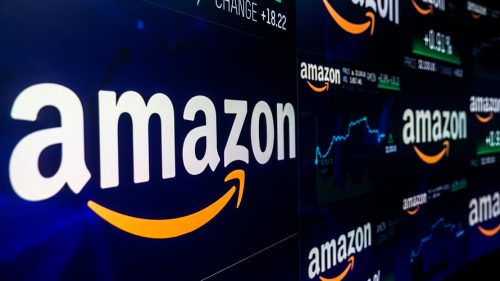 Amazon offers several promotion strategies for its sellers that can increase sales in the long run. To make the most of these promotions, certain strategies work best. The idea is to make good sales without necessarily offering heavy discounts. Promotion strategies utilized effectively can reap great benefits in the long run and help in building a better customer base. Therefore, in spite of certain financial risks involved, some very common strategies discussed here usually work well with most buyers and enable the sellers to benefit from sales promotion on Amazon.
The Most Common Promotions Made on Amazon
Coupons – plenty of buyers are always on the hunt for coupons to make their purchases. For sellers who have their own website or blog to promote their products can make use of this promotional tactic to on-board such buyers. Usually, getting them to sign up for a loyalty programme ensures that they become more long term buyers.
Freebies – one can never go wrong with some freebies. Everyone loves an offer that has "free" as its most attractive keyword. However, keeping in mind the profit margins, freebies work best for items that are low cost. Big-ticket items can work as freebies if promoted as complimentary giveaways.
Also Read: Operational Cost-Cutting By Being On Amazon
Affiliate links – one promotion that works to the advantage of the seller are affiliate links. Sellers with their own blogs or YouTube channels can make use of affiliate links to drive traffic to their products while also offering special discounts to buyers who use their link. This helps in promoting one's website as well as increase sales of their products.
Off-season discounts – Some products sell seasonally and are likely to undergo a lean period during the off-season. To boost the sale of such products, an off-season discount is often welcome by buyers who are also on the lookout for such offers. It also helps clear out old stock that might be leftover from the previous season without significantly affecting profit margins.
Also Read: Best Ways To Negotiate Terms With Amazon
Make Greater Sales
The main goal behind any promotion strategy would be to make better and greater sales. Adopting the right promotion strategies will ensure that your buyers find your products more attractive. There are plenty of similar products being offered on Amazon and it is easy for buyers to choose something that is cheaper or easily accessible. Promotions can be in the form of limited time offers given to your customers. Buyers are likely to be naturally drawn towards products that appear on sale or on a special discount and would catch their eye even at a first glance. This promises a greater number of sales for your products. To get the best benefit from sales promotion on Amazon, make sure that the products are available when in demand and provide good customer service for positive feedback.
Better Visibility of Products
A product that appears to have the tag of an offer is bound to appear more attractive to any buyer. While making purchases on Amazon, as a buyer you must be aware of the plethora of choices available. People want to make the best purchase spending a minimum amount of time. A good catchy description, a promotional offer, and an attractive price, all work towards better visibility.
Also Read: Amazon Dashboard – Platform, Quicksight, Enables Dynamic Data Management
Build a Brand Value
While shopping on Amazon, people rarely tend to take notice of a brand. Unless the product offered has given them a good value for money, it is unlikely they would remember. Promotions attract buyers to products that are not only on sale but similar items being sold by the same seller. Honest and positive reviews and the availability of a variety of products under the same brand name or category can usually draw their attention towards a brand name. Good quality products with promising offers affect customer loyalty in the long run. In future, if satisfied, those buyers might directly choose to land up on your product page without going into too much comparison with other products. Sellers are also likely to get better reviews for the same.
Also Read: Retaining Customer Loyalty Through Amazon
The idea behind most sales promotion on Amazon is to ensure that your customers are not one time buyers only taking advantage of the discounts and promotions. Effective strategies give buyers the benefit of turning a potential buyer into a long term loyal customer. Many new sellers and upcoming businesses are striving hard to strategize their sales in the most effective ways possible for better business growth. Most small businesses find it difficult to thrive without the support of funding. Smaller businesses, therefore, find platforms like Indifi useful to reach out to non-banking financial institutions. The platform helps in easy loan approvals with minimum paperwork. For any kind of promotional strategy to work, a certain amount of financial risk is also involved. Stable financial funding ensures that businesses can better focus on strategies to increase their revenue and reap greater benefits in the long run.
Also Read: How Amazon's Amazing Tech Can Help Your Business
Indifi is a market leader in providing the necessary information and sharing innovative ideas on all such finance-related matters and business models. Its research and insights have always been very useful for companies looking for solutions on business development.
Also Read: Marketing Hacks For Customer Attraction On Amazon