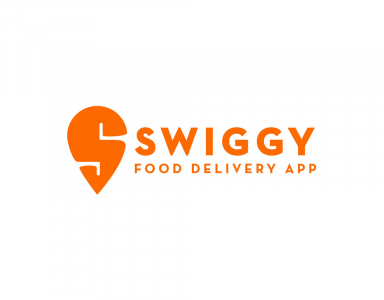 All restaurants and food companies are eyeing for a listing on platforms such as Swiggy, in order to provide answers to all food-related queries in the shortest span of time. These platforms help in ease of dining as food is conveniently delivered, payment gateways are savvy, multiple options can be explored at the same time and food curators and customers share their ratings and reviews to help the customer make an informed decision.
But the challenge lies in the high commission charged by Swiggy, leading to a reduction in profit margins. Hence the question lies, what is the best way to negotiate terms with it? Today it charges restaurants between 15% to 25% as commission. These restaurants are confronted with the issue of maximizing their profits yet shed a huge chunk of money for marketing. In this tussle, it becomes important to find effective ways to negotiate with Swiggy
There can be different strategies that can be used by restaurants depending upon their priorities, their model of business development and their objective of using the platform of Swiggy. It also provides a variety of listing and several options for restaurants to choose from to increase their visibility on its platform. But in general, there are some ways in which this negotiation can be in favour of the restaurants. Some of these are listed below.
Also Read: Swiggy Dashboard – For Better Data Organization
Here are some of the best ways to negotiate with Swiggy:

Insist for a bigger space
Swiggy as an aggregator promotes all food outlets on its same platform. A restaurant should strive to find its own space and niche area which provides it exclusivity. If it fails to provide the same, the company should negotiate for a lower commission with it
Deliver food online yourself
Try to strengthen your own food delivery infrastructure as a parallel to such aggregators. This will compel Swiggy to recognize your worth and offer a better deal. This is imperative as even while partnering with it, using their manpower for delivery will cost more
Check offers with competitors
It is always better to explore options, compare and make a final decision. Hence it will be better to leverage the offers provided by competitors and negotiate better with Swiggy
Also Read: Scaling Up The Outreach Through Swiggy
The food business is indeed challenging as both innovation and quality need to be consistently ensured. No amount of marketing would compensate for word of mouth and customers sharing their positive feedback. This acts as a huge amount of encouragement for others to explore that particular restaurant. If any restaurant succeeds in doing that, all food aggregators would queue for their listings.
Also Read: Powering Business Through Technology From Swiggy
Challenges faced by Swiggy

In addition to the above points for negotiating, a negotiator should leverage upon areas of deficiencies. It is confronted with technical as well as non-technical issues. There have been complaints about the listing of the restaurant and delay in delivery for Swiggy. This delay includes stipulated time for reaching the restaurant, preparation of food and delivery of food. It's indeed a challenge for it to calculate the delivery time' ultimately leading to a serious mismatch between promise and practice.
It is imperative for it to ensure efficiency in delivering orders and maintaining the good customer experience. A resilient process needs to be put in place to ensure it is capable of handling some unforeseen circumstances.
Also Read: Marketing Hacks For Customer Attraction On Swiggy
These shortcomings of Swiggy should be leveraged upon. Coupled with the strategies mentioned above, restaurants can look forward to having a strong negotiation with restaurant aggregators.
In today's food industry, a combination of a lot of factors contributes to its high ratings and positive customer reviews. These include food quality, presentation, innovative cooking, ambiance, service, pricing, accessibility of the location, parking availability; to name a few. Restaurant aggregators also mention the performance of a restaurant on the basis of these parameters. Hence a restaurant should always remember these parameters and use them to their advantage while negotiating. The idea, sometimes, is to balance out on one parameter to compensate for the other. Such a comprehensive approach towards dining goes a long way.
Also Read: How To Increase Restaurant Visibility On Swiggy?
Indifi is a market leader in providing the necessary information and sharing innovative ideas on all such finance-related matters and business models. Its research and insights have always been very useful for companies looking for solutions on business development.
Apply For Small Business Loans For Restaurants