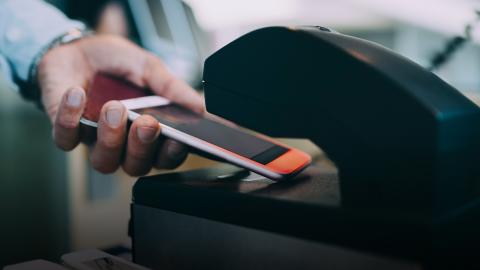 In this digital age, different companies and brands are embracing new technologies to build better brand presence and enhance sales. One such technology that has been doing the rounds is POS technology. POS is the abbreviation of point of scale or you may say the point of purchase. It is a spot where a customer makes a purchase or gives the payment to the cashier via card or cash. This function is preferably adopted by people who are associated with the retail business and hospitality sector.
POS technology has made the transaction system easy for both brands and customers. Not only its benefits are limited to convenient cash transfers but it also offers a wide variety of services and helps the brand build a healthy relationship with its customers. Companies can keep a record of the items that are sold and after a complete analysis; you can make relevant changes in your business strategies. With so many advantages, the technology has a long way to go. Let's take a look at its performance in the future-
Also Read: How Smart, Wireless POS Solutions Are Remodeling India's Retail Market
Increased use of online payments and tablet POS
Gone are the days when merchants keep the purchase records in the register. Now, cash is not the only option. The shopper can make the payment through debit or credit cards or via other payment apps linked with banks. The online payment system is more feasible, fast and credible. Additionally, it acts as evidence for both shoppers and the company; provides transparency to both the parties.
In addition to this, 73% of consumers say that they rely on online payment more than the cash and eight out of ten people use mobile phones and other gadgets while purchasing within the shop.
Also Read: Top 7 Mistakes Retailers Make When Choosing A POS
High conversion rates
POS technology has provided a platform for business retailers to interact with their consumers. Business retailers can share information related to rewards and discounts/offers given on some products with their customers by asking their contact details. Customers who like your brand policies and products are likely to purchase the products again. Therefore, this leads to higher conversion rates.
Provides good customer experience
Every business now aims to provide the best customer experience to all its customers which is why they brought in the POS system. Indeed, it is giving them the best shopping experience. The journey doesn't end here. They keep the customers informed about the sale and new arrivals through text messages and emails. Giving a personalized experience to your customers can boost your business. It has been found that 91% of consumers get engaged with the business that provides personalized offers.
Also Read:Big Data And AI – The Promise Of Better Transformation For Retailers
What is stopping you?
The future of POS technology seems bright and the system is not dying anytime soon. There is no denying the fact that it grants endless benefits to the brands and companies but at the same time, the technology demands enough resources and funds. If you want to compete with your competitors then you have to serve the best to your audience. There is no second choice. These are a few challenges that you need to face while adopting this technology-
Hardware cost and complexity
Software cost
Device management
High risk of security
What ultimately you need to buy the software and other tools is extra funds. In the retail business, if you want to earn more profit then you have to invest a lot to provide the best service to your customers. The main problem is the funds. SMEs often struggle with the arrangement of funds. No one wants to go to banks due to several other issues. If you are going through the same problem then we have the best solution for you.
Also Read: Artificial Intelligence- Transform The Retail Client Experience In 2019
Looking for a platform that provides an ideal loan? Nothing beats the platform like Indifi. At Indifi, we help SMEs in growing their company by providing funds to them. Merchants who are running out of funds or who don't have collateral to show in banks can procure funds from Indifi. Indifi helps you get the loan within 24 hours of applying. The merchant has to fill the application form online and provide some necessary details relevant to your business.
Indifi offers different types of loans that depend on a company's requirements. Based on your past and current performance, Indifi provides you with the ideal loan, the loan that best fits your needs and that too in the best rates. At Indifi, we make sure the process is smooth and hassle-free.
Indifi turns your dream into reality. Get a loan from Indifi to overcome all the challenges related to funds.
Apply Loan Against POS Machine