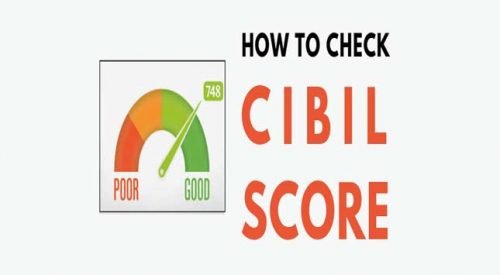 If you want to apply for a loan to build a business from scratch or strengthen it by investment, CIBIL score cannot be overlooked. CIBIL score is a three-digit number delivered by TransUnion CIBIL, a prominent rating authority among the four credit information agencies in India that determines an individual's credit score. Ranging from 300 to 900, the score is decided by compiling and analyzing the information available on the credit history of the borrower. The CIBIL score provides a piece of decisive and dependable information about you as a borrower. Thus, equipped with comprehensive financial history it becomes easier for the lender to help you obtain a loan for your business. But how to calculate your data and get a CIBIL score? You can check your CIBIL score by following a straightforward method of using PAN card.
Also Read: Tips On Increasing Your Cibil Score By Using Your Credit Card
Why use the PAN Card to check the score?
PAN or permanent account number issued to a judicial entity by the Indian Income Tax Department is a common document but an important proof of identification. Although it is not a mandatory document to check the CIBIL score, the unique identification number of the PAN card allows an individual the smooth accessibility with all financial transactions. Moreover, at any financial institution, it is an essential document for services like credit card applications, loan and so on. PAN card, thus, maps all the transactions in a seamless whole.
Also Read: 5 Pro Recommendations To Fix A Poor Cibil Score
Hence, the use of PAN card for inspecting your CIBIL score makes it more convenient to identify your personal and financial details and carry out the process flawlessly. Using a PAN card to check score is also secure since a lost or stolen PAN card will not have any influence on your CIBIL score as the unique identification number remains unchanged.
The procedure of using a PAN card to access the CIBIL score
Serving as an identifier, PAN card can be used to determine your CIBIL score. Firstly, log in to the CIBIL site at https://www.cibil.com/. Find out the button that reads 'GET YOUR CIBIL SCORE' at the top right corner of the site and click on it. Next, choose a subscription option suitable for you. After selecting a subscription plan, enter your email address and create a secure password to be used for logging in to your account. Then enter your personal details like your name, date of birth and contact number.
Coming to the ID type section, select 'Income Tax ID Number (PAN)' from the drop-down list and enter your PAN number in the given field. After filling out these details mentioned above, click on 'Accept & Continue' and proceed to the next tab i.e.'verify your identity'. You will be asked a few questions in this step. Answer all of these questions carefully. At last, complete the process at the 'payment' tab. When the required payment is made and the authentication is successful, your CIBIL score will be delivered via your account on the website.
Also Read: Is It True That You Can Boost Your Credit Score By Having A Credit Balance? Find Out Now.
How to improve your CIBIL score?
To ensure that you have high chances of securing a loan, it is necessary to adopt certain measures in order to improve your CIBIL score. Restricting impulsive purchasing tendencies could help the bill to stop rising beyond a point, therefore making it easier for you to make timely payments. Paying the credit card dues in full prevents charges like late payment fees and interest which in effect will improve the score progressively. Frequently utilizing the higher limit creates an impression of a credit-hungry borrower. Keeping the utilization in check thus improves your CIBIL score, thereby also improving your credibility.
Also Read: The Increasing Significance Of Decoding Credit Scores — Why Pay Attention To Those Numbers?
Finally, it is advisable to keep an eye on your CIBIL account to check the score from time to time so that you can improve your score by reporting any kind of transactional discrepancy that might have decreased it. Furthermore, by opting to update options available on the CIBIL website, you can monitor your credit health throughout the whole year. The alerts and credit monitoring services can be extremely helpful for improving your credit health. By keeping track of the credit summaries and score changes you can strategize and make a sound credit decision for your business to prosper.
Also Read: Business Loans: When Credit Scores Don't Matter
Indifi, as a technology platform, is one of the leading names among companies that enable budding businesses to obtain credit. Indifi helps new businesses obtain loans by taking the relevant applications to multiple lenders. As a company devoted to helping those who do not have access to funding, Indifi is one of the greatest contributors to new businesses.