You can browse templates all day long, but sometimes you just need to see a website in action to get inspired. That's why we've put together this stellar collection of award-winning website designs. Each of these bring something unique to the table that's worth evaluating and potentially worth emulating on your own site.
Each of these sites are featured on Awwwards.com.
Your Web Designer Toolbox
Unlimited Downloads: 500,000+ Web Templates, Icon Sets, Themes & Design Assets
Starting at only $16.50/month!

DOWNLOAD NOW

Upon visiting this site, you're met with a highly interactive experience. Each "experiment" is interactive and more content unfolds as you scroll and click.
Here's another compelling design that's sure to inspire. This site follows the journey of two mountain guides and skiers, as you're fully immersed via full-screen video and 3D rendered, seemingly immersive menu options.
And then there's Canvas. This site is for a design and development studio that's presenting their portfolio in a unique way. A true marriage of form and function through innovative load screens, parallax effects, and cursor accents.
Reed.be is a website for a digital agency that offers a truly unique interactive experience. On hover, your cursor movements manipulate the main subject above-the-fold. But if you click the emoji hand, the object rotates and spins.
This is another site with super interesting interactive effects that fade in, fade out, and swipe up. Product listings change upon hover and the entire browsing experience is designed to entice you into making a purchase.
This website for a motion design studio is fun, immediately. The large graphics interact upon hover and offer a warm greeting. Once clicked, you're met with a portfolio that expands as you scroll.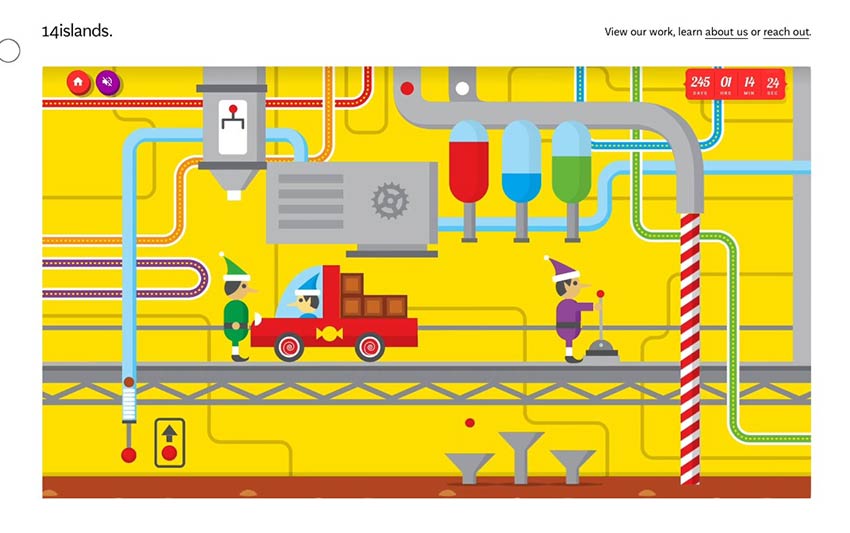 Here's a fun one! 14islands is a design and development studio. Their website is playful and informative. It features a custom cursor, unique hover effects, and parallax scrolling.
Get ready to go on a journey on the Altermind website. This consultancy website uses parallax effects that work both vertically and horizontally.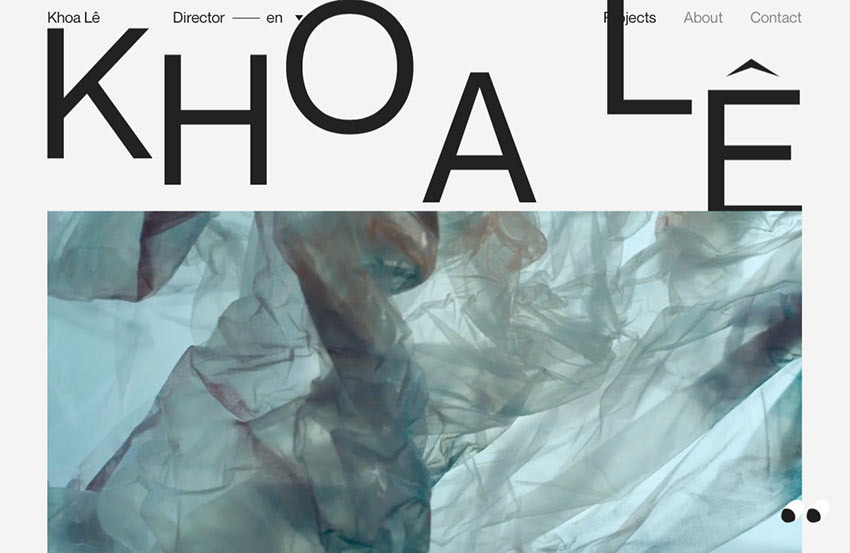 Khoa Le is a filmmaker and this website serves as a digital portfolio. More parallax effects are featured here as well as full-width videos and interesting hover effects.
Delassus is a website for a producer of avocados, tomatoes, and other produce. The site is super colorful, compelling, and interactive.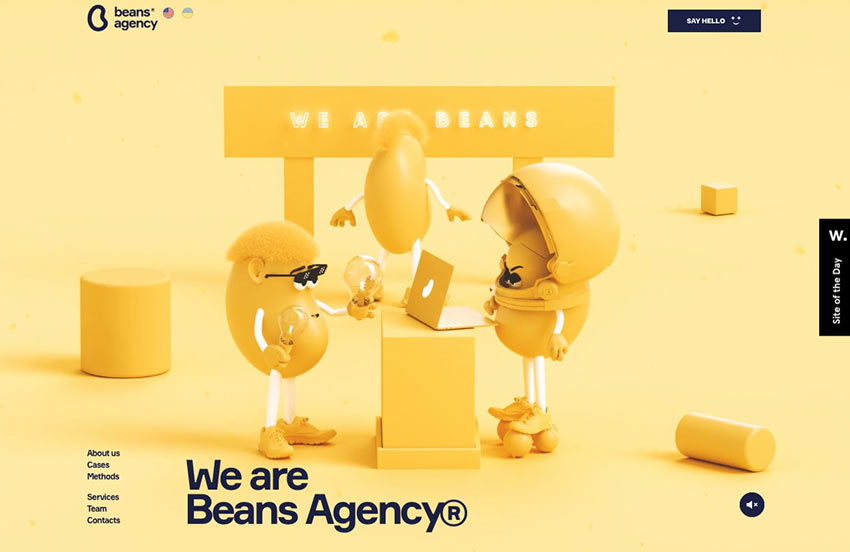 Another top choice is the Beans Digital Marketing Agency. This website offers a unique spin on the traditional marketing agency site with full-width videos and a fun and vibrant campaign to go along with the parallax effects and fascinating load effects.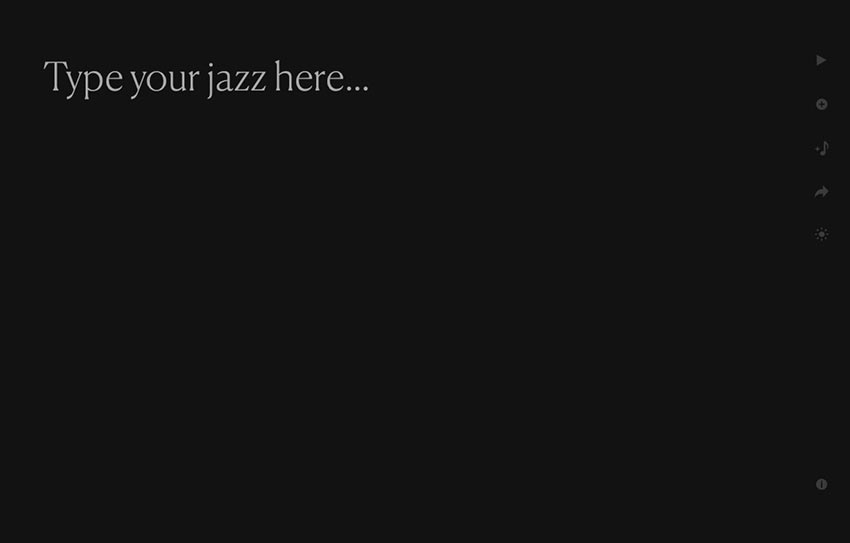 Now this is a super cool website design! The JazzKeys site responds to your keyboard input, creating an impromptu jazz masterpiece.
The Listening Together website by Spotify goes to new design heights. It features an interactive, three-dimensional graphic of a globe. Upon clicking one location, you can hear a song snippet currently being streamed from there. Then, the site will match you up with another location that's currently playing the same song. Innovative!
What a delightful site design this is! The Moooi site offers a fully-immersive browsing experience with video and audio for showcasing the brand's products.
The Portfolio website is for a graphic and interface designer. It offers the cutest loading screen ever as well as interesting parallax, hover, and cursor effects.
What a novel way to promote a product! This website is an interactive game that was used to promote a new mascara.
The website for underpromise provides an interactive experience that speaks to those who have a deep appreciation of both the visual and literary arts.
Another site worth checking out is Agora. It's designed to promote a payment processing service and app. It does so through the use of truly immersive and interactive parallax design.
And if you need more portfolio site design inspiration, this one for a creative director uses a timeline-style layout with stylish hover effects, parallax scrolling, and an abundant use of color.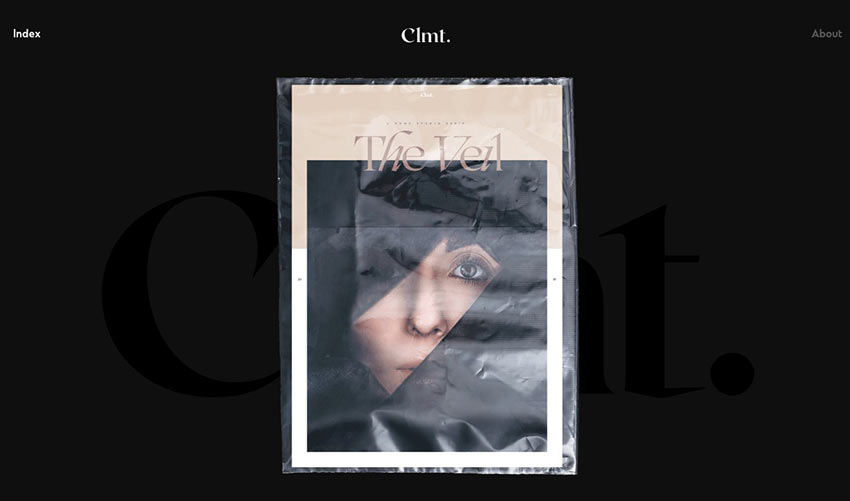 Here's a website for a photographer and art director that offers unique scrolling effects and an overall engaging appearance.
And here's another site example that promotes products in an innovative way. This site uses slideshow headers, hover effects, and large photos to capture visitor attention.
Last on our list is a site for a design agency with full-width videos, parallax effects, autoplay slideshows, and in-depth gallery-style presentations.
Use these Award-Winning Website Designs as Inspiration
If you're trying to build a website right now, it can be difficult to know where to start. Thankfully, many award-winning website designs are out there to serve as solid inspiration for your next project. Wander in the dark no longer, this collection of sites should get your creative juices flowing.
Best of luck!
This post may contain affiliate links. See our disclosure about affiliate links here.