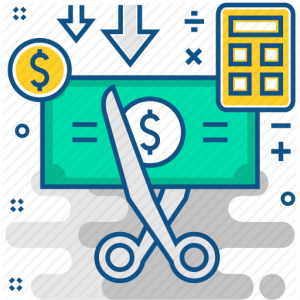 A customer visiting the MakeMyTrip website gets answers to several questions in one place. If he or she is looking for a hotel, information like— list of hotels, room availability, tariffs, amenities offered, etc., appears at the click of a button. Listing inventory on third-party platforms is a very cost-effective practice, which is why it is adopted by most players in the travel and tourism industry. This is a far cry from the 1950s when airlines were beginning to pump in money to develop technology to sell their flights and record their inventory. When a company lists themselves on MakeMyTrip, they can bring down their operational costs on multiple fronts.
Also Read: How To Successfully Sell Through MakeMyTrip?
How To Bring Down The Operational Costs By Being On MakeMyTrip
Overheads
By listing their tickets on MakeMyTrip, companies eventually end up reducing their ticketing overheads. That is because customers now buy these tickets online on the MakeMyTrip platform. Airline booking offices, which were spread across all cities in India as recently as a decade, are a rare sight now. As the flow of ticket seeking customers continue to move towards MakeMyTrip, the fewer number of people are now needed at most airline booking counters. Similarly, hotels now need lesser number of personnel at their reception desks to handle booking requests and inquiries, and even related activities like cash handling and paperwork.
Also Read: How To Run A Successful Travel Business
Marketing Costs
As the physical presence of ticketing counters and reception desks reduces overheads, so does the marketing cost associated with it. These companies get visibility every time someone searches for a relevant ticket. Billboards and advertisements across other platforms build brand recall, but the perpetual online presence is a marketing boon for any company trying to sell their tickets. It is easy to imagine the plight of a hotel, for example, which is struggling to increase occupancy and to market itself through conventional marketing. But thanks to MakeMyTrip, we can now actually find out the real-time availability of tickets.
Also Read: Tips On Demand Planning For Travel
Technology investments
Being a leading online travel agency with a global presence, MakeMyTrip stays updated in terms of technology. This takes us back to the aforementioned 1950s when aviation giants saw merit in tech investments. Even now, large companies do invest in global distribution systems, or more often tie-up with existing ones. But from the customer's standpoint searching one service provider at a time is less of an option. This is because in MakeMyTrip, they get to compare the price and offer of all available service providers. Therefore, in the case of small and medium companies, it makes perfect sense to ride on MakeMyTrip's technology and avoid the operational costs.
Ease of expansion
Imagine that a company is trying to gain a foothold in new geography. Along with expenses like compliance requirements and licensing permissions, the company will also have to develop strategies to penetrate the market. And most certainly, there are costs involved in it. However, with a presence in MakeMyTrip, the company can add new territories and geographies without having to worry about certain operational costs. Any company looking to operate on a lean budget and implement operational cost-cutting can rely on its MakeMyTrip presence to keep its market visibility intact.
Also Read: 5 Major Operational Challenges For Travel Agencies And How To Manage Them
Cost-free bargains
MakeMyTrip customers can avail attractive offers while booking their tickets. 'MakeMyTrip Offers, Coupons and Daily Deals' are a great way to save money on the booking made. And all this without the company necessarily requiring to bear the costs. Banks, wallets and other payment modes often incentivize customers with these deals. As a result, the customers get a better deal than even what the airline or hotel can offer. Besides, a customer booking ticket through MakeMyTrip is unlikely to further negotiate the tariffs – a common cost in Indian hotels and holidays.
Apply Loan For Travel Agency