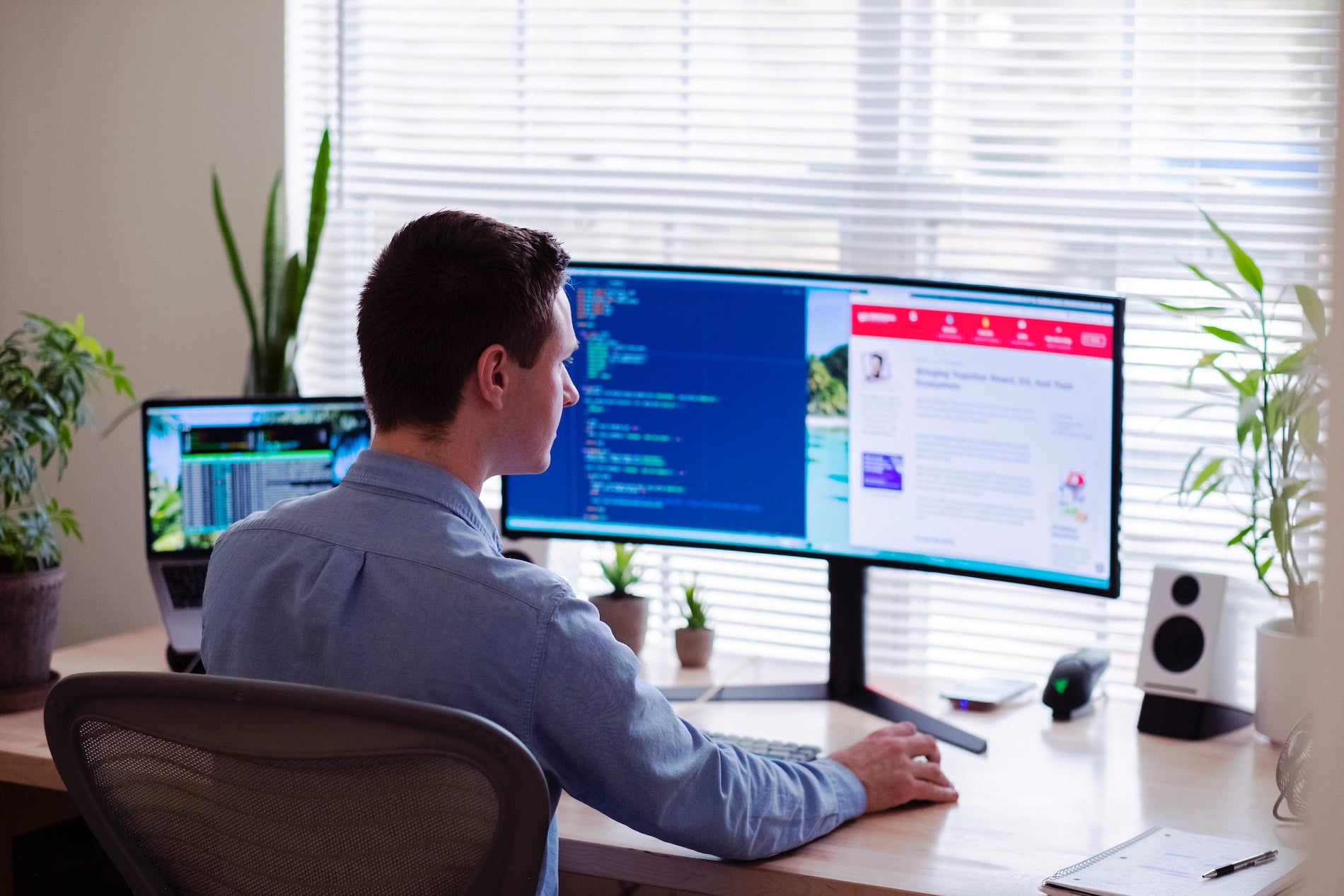 Starting your own web design freelance business can be an exciting and challenging endeavor.
And whether you just need a little extra cash on the side of your day job or you're hoping to build a business that will let you leave your 9-to-5, building a web design freelance business can be very lucrative.
That's because, as the Internet continues to grow and evolve, companies are constantly needing new websites, updates to their current websites, or complete site overhauls.
As users and search engines focus on mobile-first design, companies pay good money to keep up with ever-changing guidelines and best-practices.
All of this is great news for web designers who want to make extra money on the side.
With some focused work, you can make a good side-income with just a few small projects or clients each month.
In today's article, I'll share how you can build a freelance web design business on the side of your day job. Let's dive in:
1. Find your first clients.
The very first step in building a freelance web design business is to find your first clients.
If you've read other articles or watched videos about building a web design business, you might be wondering: don't I have to "define my audience" or "design my logo" first?
All of that is important and you'll want to devote some effort to that later, but your #1 priority needs to be getting freelance jobs.
The lowest hanging fruit to find freelance jobs is by searching and signing up for freelance job sites.
While these aren't always the best long-term strategy, they can be an easy way to get a few clients: bringing in revenue, getting you experience, and giving your material to include in your portfolio.
You can also find your first clients by notifying your network that you're available for work, joining relevant facebook groups, or experimenting with cold outreach in your area.
2. Build a basic portfolio
After you've secured a few easy-to-land freelance jobs, you can leverage those web design projects into building a basic, minimum-viable portfolio..
Now, as a web designer, you may be tempted to build the most amazing, inspiring portfolio of all time.
But since you're building this business on the side (which means you have limited hours) it's important to make a portfolio that's "good enough."
I call this a minimum viable portfolio and its goal is not to be the fanciest, but quick to assemble (put together your portfolio in less than 24 hours) and focused on conversions.
In short:
That's all you need for a basic portfolio.
3. Do some basic marketing
Now that you've got your minimum viable portfolio up, it's time to start using it to get more business. Here are 5 simple marketing activities you can do to drive awareness about your portfolio and your services:
Print a professional freelance business card and share it whenever the opportunity arises.
Do some basic networking (in-person or online) by paying attention to your first impressions and "digital handshake."
Search social sites like Twitter for phrases like "need a web designer" and respond in a friendly and professional manner to start conversations with potential clients.
Frequently review freelance job boards watching for good opportunities that pay well. There are also services that will sort through job listings for you, like this one.
Find creative ways to collaborate with other freelancers in order to share resources, clients, and revenue.
4. Get referrals and repeat work
The final step is a sort of "rinse and repeat" strategy. Once you've got a few projects and clients moving along, the goal is to leverage those projects to get even more work.
First, focus on harnessing the power of word-of-mouth marketing for your business.
To rake in lots of referral business, you should go above and beyond for your clients—even if it means getting paid a little less in the beginning. This will pay off in spades later on as your satisfied clients send many more clients your way.
Second, focus on turning one-time projects into repeat business.
You can do that by creating monthly packages that your clients can choose from for ongoing website updates, maintenance, or upgrades. Adding recurring revenue is a really great way to scale your service business by helping you overcome the feast-famine cycle.
Once you're stable
Now that you've got a few projects and, hopefully, a little bit of revenue each month, you can start to explore more revenue-generating ideas such as growing your passive income as a designer, developing products you can sell, or offering consulting packages.
The options are endless and depend entirely on how much time and effort you're willing to put in.
---
Photo by Campaign Creators on Unsplash