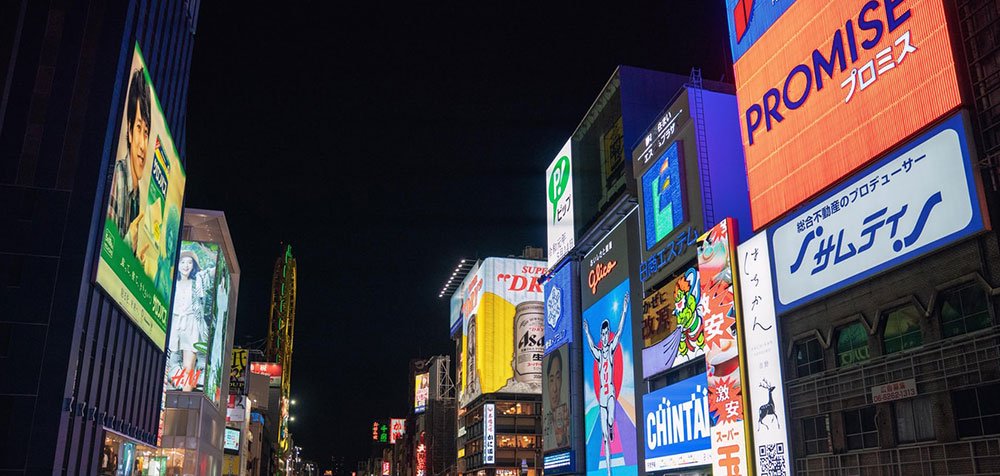 Effective signage is a vital ingredient of any company's success. Both your outdoor business signs and interior signs represent your brand and provide additional business promotion. Therefore, you should invest in eye-catching commercial signs to attract new customers.
If you want maximum visibility for your facility, custom signs can help you stand out. These signs have many advantages for any business, including marketing, landmarking, and wayfinding. Moreover, custom signage is a cost-effective advertising solution.
Business signs will be silent salespeople for your business for many years with little maintenance. What's more, you will be in charge of every aspect of the custom sign, from the content, colors, location, to typography. You can choose between materials like aluminum and PVC to promote the durability of the displays.
If you are looking for custom signs for small businesses, you can start by evaluating your options. The list below will get you started:
1. Pylon Signs
These signs rank excellently in visibility as they are typically located along busy streets and freeways. These towering signs are perfect for outdoor use since they rise above shopping malls, restaurants, and plazas. You can use one-sided or double-sided pylon signs and choose the ideal size and height to grab attention.
Pylon signs are customizable, and you can even add LED or digital boxes. LED message boards are especially great at displaying what you offer and additional information like time, weather, and announcements. Use contrasting colors that blend well with your brand's aesthetics.
2. Monument Signs
These signs are a great way of adding long-lasting value to your brand. Commonly seen in the entrances of churches, shopping centers, medical facilities, and schools, these signs offer the initial touchpoint for client-facing companies.
Monument signs are built on a solid-appearing base, some distance from the business being promoted. If you desire a customized sign, you can match the sign's architecture with that of your company.
You can also choose a theme that matches the kind of business you do. For example, a nautical theme will suit a yacht club. Monument signs can be carved from concrete blocks, wood, metal, stone, stucco, or brick, depending on the style you are after.
3. Yard Signs
You don't have to channel much money on custom signs for small businesses. Yard signs are among the most cost-effective custom signage solutions for advertising. These signs come in handy when you need to advertise products, promotions, or services, and they are commonly used as real estate signs, garage sale signs, and campaign signs. Yard signs can be installed in frames or propped in various ways.
You can include your logo name in your yard sign to ensure the audience remembers your brand. Additionally, you can play around with colors to set the tone for different seasons and holidays. For example, black and orange will get more attention during Halloween, while green will promote eco-friendly activities. You can also customize the size of yard signs to attract the most attention.
4. Window Signs
Window signs are among the best promotional signage for any business. You can either use stickers, decals or clings, which vary in durability. Window stickers are for one-time use, while decals will last for longer. You can choose between opaque, frosted, clear, and perforated decals.
Vinyl graphics can be used to create a custom business sign that will captivate passersby. Use on-brand colors and different design materials to showcase your store's full name, logo, social media handles, contact information, and official website. Additionally, you can use creative window signs to promote membership plans, product releases, and monthly discounts.
5. Digital Signage
Digital signage has become the must-have-tool for businesses looking to take advertising to the next level. However, digital displays are only as powerful as the content they display. Therefore, you will have to create compelling content to captivate your audience.
Incorporating branding is one way to customize digital signage. Include your company's logo, color schemes, and other design accessories that identify your brand. For example, you can display your social media feeds on video walls and encourage customers to share images via a specific hashtag.
6. A-Frame Signs
A-Frames are a perfect signage project for businesses who want a low-cost advertising solution. You can use the signs to attract foot traffic, especially if you run a restaurant, coffee shop, or bakery.
Since A-frame signs are easily customizable, you can change the message according to the daily specials, season, and promotion of new products. Similarly, you can include catch phrases like 'great deal' to drive impulse purchases.
These signs are portable and are ideal for businesses that attend or host festivals, trade shows, and conventions. For example, you can place your logo on A-frames used as trade show displays to establish brand recognition.
Summary
Customs signs for small businesses are essential resources in a marketing strategy. Solutions like pylon signs, monument signs, window signs, and yard signs will increase brand awareness and promote your business. However, the true game changer is digital signage, which lets you update your content instantaneously. You can display videos, images, notices, menu boards, and any other content that enhances your brand.