Just by adding a bit of extra functionality to a business's website that you were unable to do earlier because there was simply too much involved, you'll find that the increase in that website's conversion performance is nothing short of amazing.
That is especially true if that "bit" of extra functionality is provided by one of the must-have WordPress plugins in its category.
The 9 presented must-have WordPress plugins presented here are more than capable of taking your business to the next level.
Some of these WordPress plugins are newer than others, but the "others" are by no means "yesterdays" products. They have been updated and upgraded continuously by design teams that know what the users want and need.
That said, let's get started.
Must-Have WordPress Plugins To Check Out
Amelia WordPress Booking Plugin
The first product in our selection of must-have WordPress plugins is a booking plugin that will help your business in various ways.
By automating the booking process, Amelia avoids the appointment booking errors and omissions that sometimes plague manual processes.
Amelia is a time-saver. Clients can make appointments online 24/7. They never have to be put on hold or play phone tag to create, change, or cancel an appointment.
Appointments are scheduled at times that will be convenient for both the client and the employee.
Amelia can serve multiple locations for a business, and an employee can access the application and schedule bookings at any location should the need arise.
Since Amelia integrates seamlessly with Google and Outlook Calendars, all parties involved can avoid scheduling conflicts.
You can sell packages of appointments in Amelia by group appointments of the same service or various services in a bundle for a single price. This way, you can increase your profit and sales.
Amelia manages event bookings in much the same way as appointments and can handle both simultaneously.
wpDataTables
Any design tool that makes it easy to build a table or a rather primitive chart is a time-saver. Still, when you're working with vast amounts of data, the results have to be accurate, responsive, editable, and most table or chart-building tools are not up to the job.
wpDataTables, on the other hand, brings a ton of power, performance, and customizability to the table.
wpDataTables's tables and charts are fully responsive
wpDataTables accepts data from the most widely used sources and in all popular formats (Excel, CSV, Google Spreadsheet, etc.)
This plugin converts massive (thousands and thousands of rows of data) into world-class, editable, and easily maintainable tables and charts – often in seconds or minutes.
Users have filtering and search options to work with, and its conditional formatting feature allows information to be color-coded.
Click on the banner to learn more about what this well-documented WordPress plugin can do for you.
WPC Product Bundles for WooCommerce
While product bundling is a widely used and often quite effective marketing strategy, doing so online can be more complicated than one might think, even though anyone can manually bundle two or more simple products together, attach a price, and treat it as a single product.
Consider what WPC Product Bundles has to offer –
This plugin enables you to combine simple and/or variable products and variations of the same for selling at a particular price
Once the product bundles are established, WPC Product Bundles automatically manages inventory, shipping and tax charges, and invoicing
Promotions and coupon-related discounts are taken into account as fixed amounts or percentages
WPC Product Bundles integrates seamlessly with Product Timer, Ajax Add to Cart, Fly Cart, and other plugins.
Click on the banner to find out more about how WPC Product Bundles can save you a ton of time while boosting your business's bottom line.
Slider Revolution
Slider Revolution has transitioned from being a premium slider building tool to one that enables its users to impress clients with stunning professional-level visuals.
Design tools and aids include –
200+ templates designed to get projects off to a quick start
A library that features more than 2,000 design elements
25+ add-ons you can use to add dynamic content and create a big impact
Click to discover more about what Slider Revolution can do for you.
LayerSlider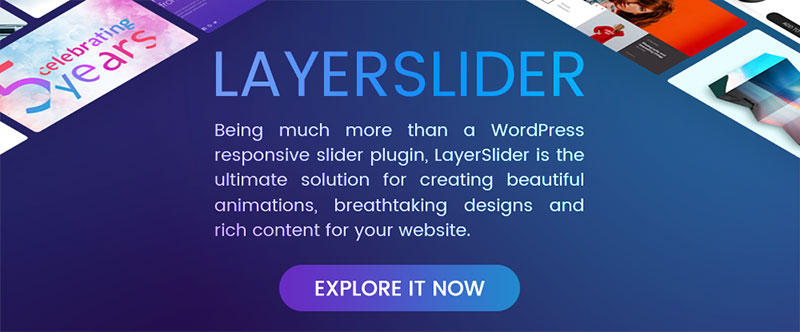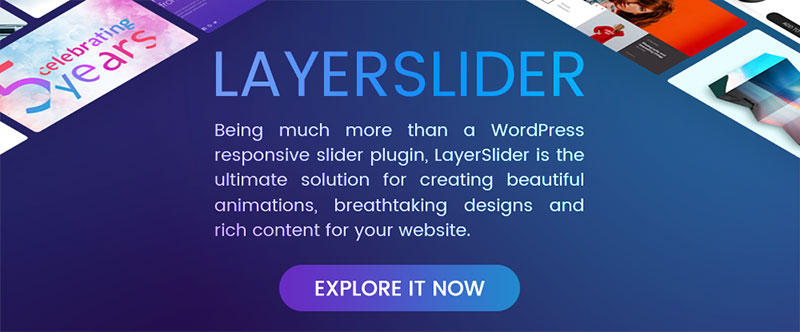 This popular plugin has much more to offer than its name suggests. While it is indeed one of the most well-established responsive slider plugins on the market, LayerSlider is also a top choice for creating breathtakingly-rich website content.
A quick peek reveals –
Impress your visitors with stunning animations and effects
Easy-to-use drag & drop editor that doesn't require prior experience
Large selection of professional templates for sliders, landing pages, and more
LayerSlider is responsive and SEO-friendly. Click on the banner to learn more.
Logic Hop – Content Personalization for WordPress
Personalization is rapidly changing online marketing with dynamic messaging and targeted content. Want to get started? Hands down, Logic Hop is the best content personalization plugin on the market.
Logic Hop uses real-time data to target individual users and show the right content at the right time. This powerful plugin seamlessly integrates with WooCommerce, Elementor, Divi, Beaver Builder, and more.
Give it a try – Logic Hop will definitely earn a spot on your list of favorite plugins.
Heroic Inbox
While email has been a godsend for communicating with customers and clients, managing an inbox can seem at times to be the opposite.
Customer support staff may never seem to be able to approach Inbox Zero in their attempts to appropriately manage customers' emails.
Heroic Inbox features a UI that –
supports staff collaboration and streamlines their workflow
provides email management metrics to measure performance
makes Inbox Zero the new normal
Ads Pro Plugin – Multi-Purpose WordPress Advertising Manager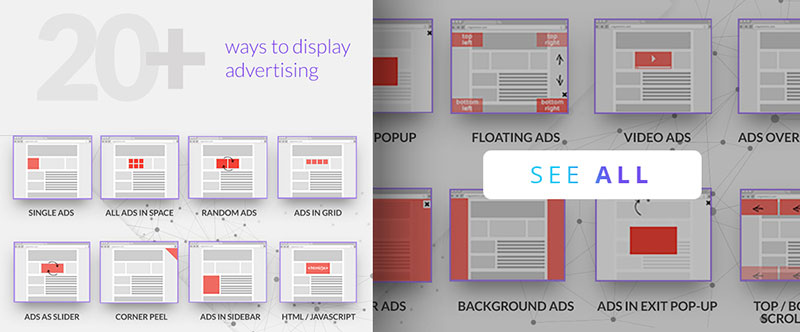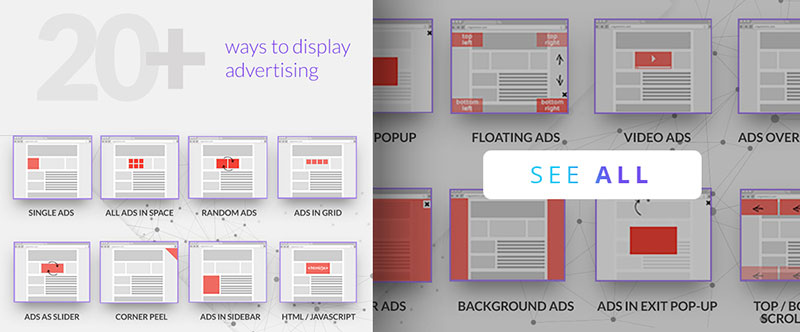 Creating a thoroughly engaging ad display isn't difficult if you have a tool that makes doing it a simple task. Ads Pro does that – and more.
It's simply a matter of picking and choosing among –
20 different options for displaying ads
25+ responsive template for creating ads
Filters, hooks, caps, geotargeting options, etc.
4 payment methods and 3 billing modules
and pulling them all together.
Click to learn more.
Flow-Flow Social Feed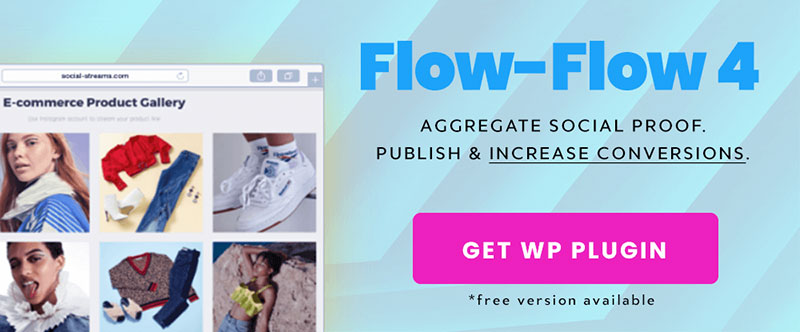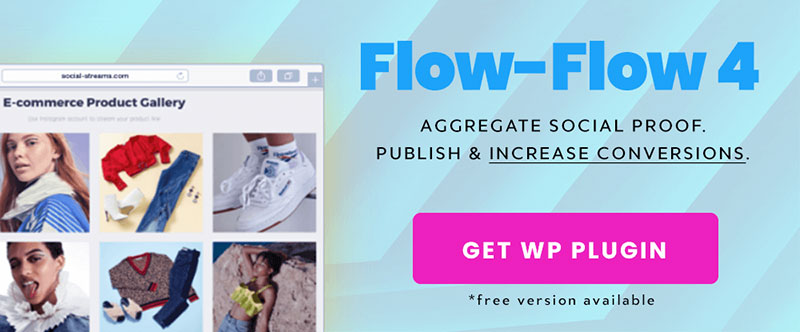 Adding social media proof to increase a website's conversion rate is not easy to do effectively if done manually; especially if you want to display a mix of social media feeds.
Flow-Flow Social Feed does all the aggregating and displaying for you
Flow-Flow is customizable and does not require coding.
This WordPress plugin app is an Envato best-seller.
*****
A WordPress plugin often provides the easiest and most effective way to upgrade or extend a website's flexibility.
The 9 must-have WordPress plugins featured in this article represent the best in their respective categories. Any one of them is capable of taking a website's functionality and conversion rate to the next level.