It feels like a trend (and a smart one) for tech platforms to invest in really high-quality learning material for their platform. Let's have a gander.
Webflow University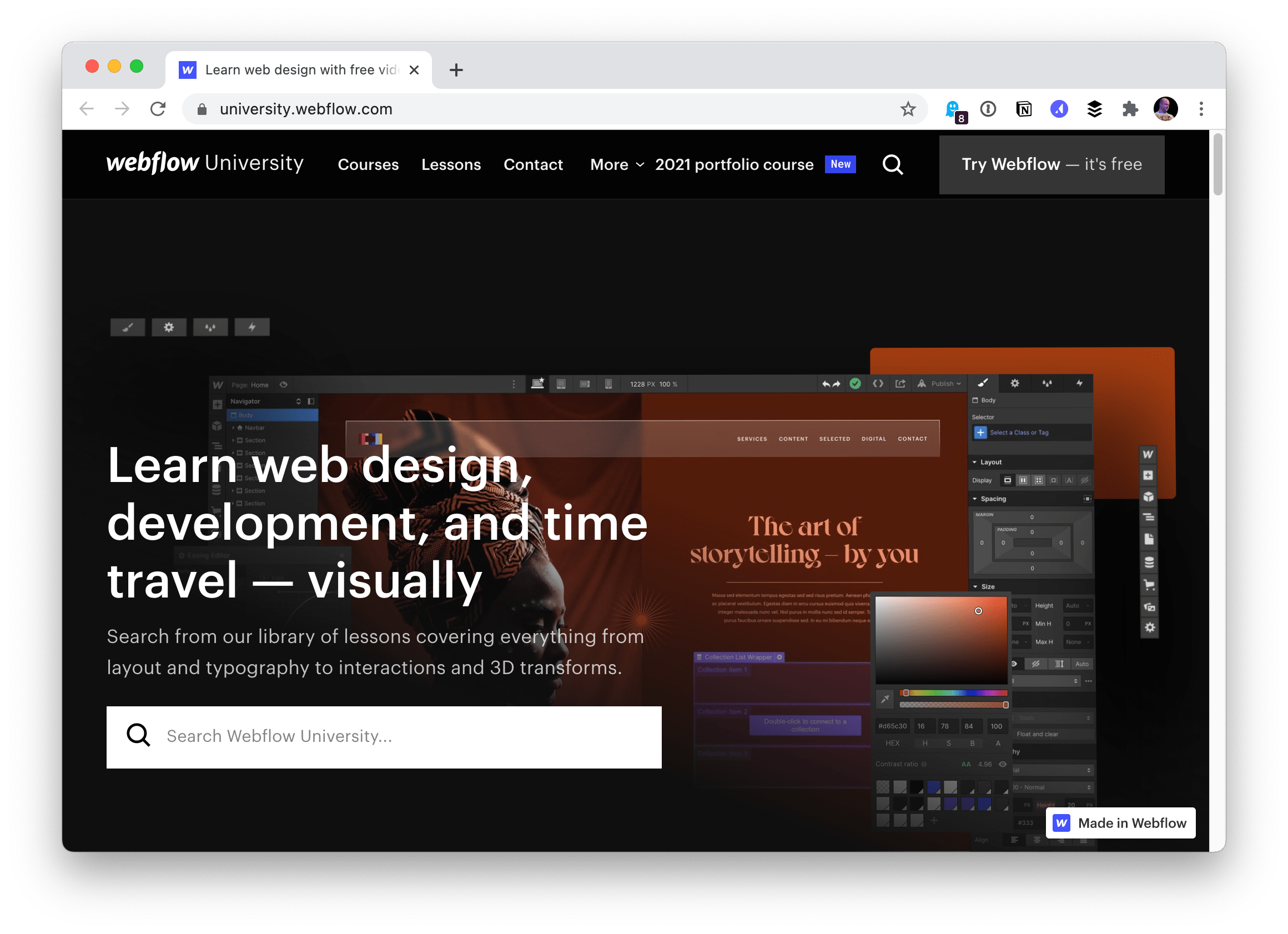 Surely Webflow is thinking: if people invest in learning Webflow, they'll be able to build what they need for themselves and their clients in Weblow, and they'll stick around and be a good customer.
Jamstack Explorers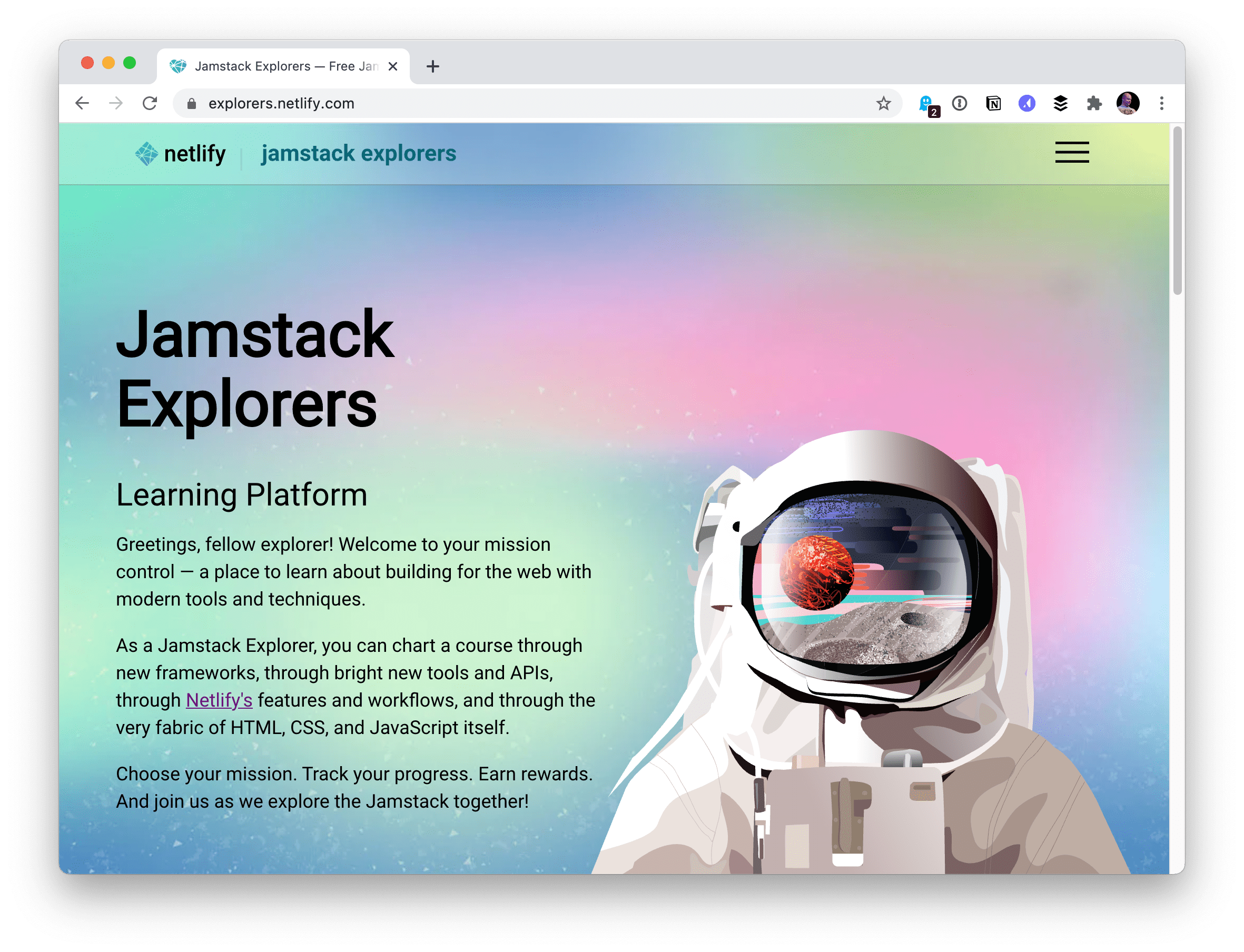 Surely Netlify is thinking: if people really grok Jamstack, they'll build their existing and future sites using it. They'll get comfortable using Netlify's features to solve their problems, and they'll stick around and be a good customer.
Salesforce Trailhead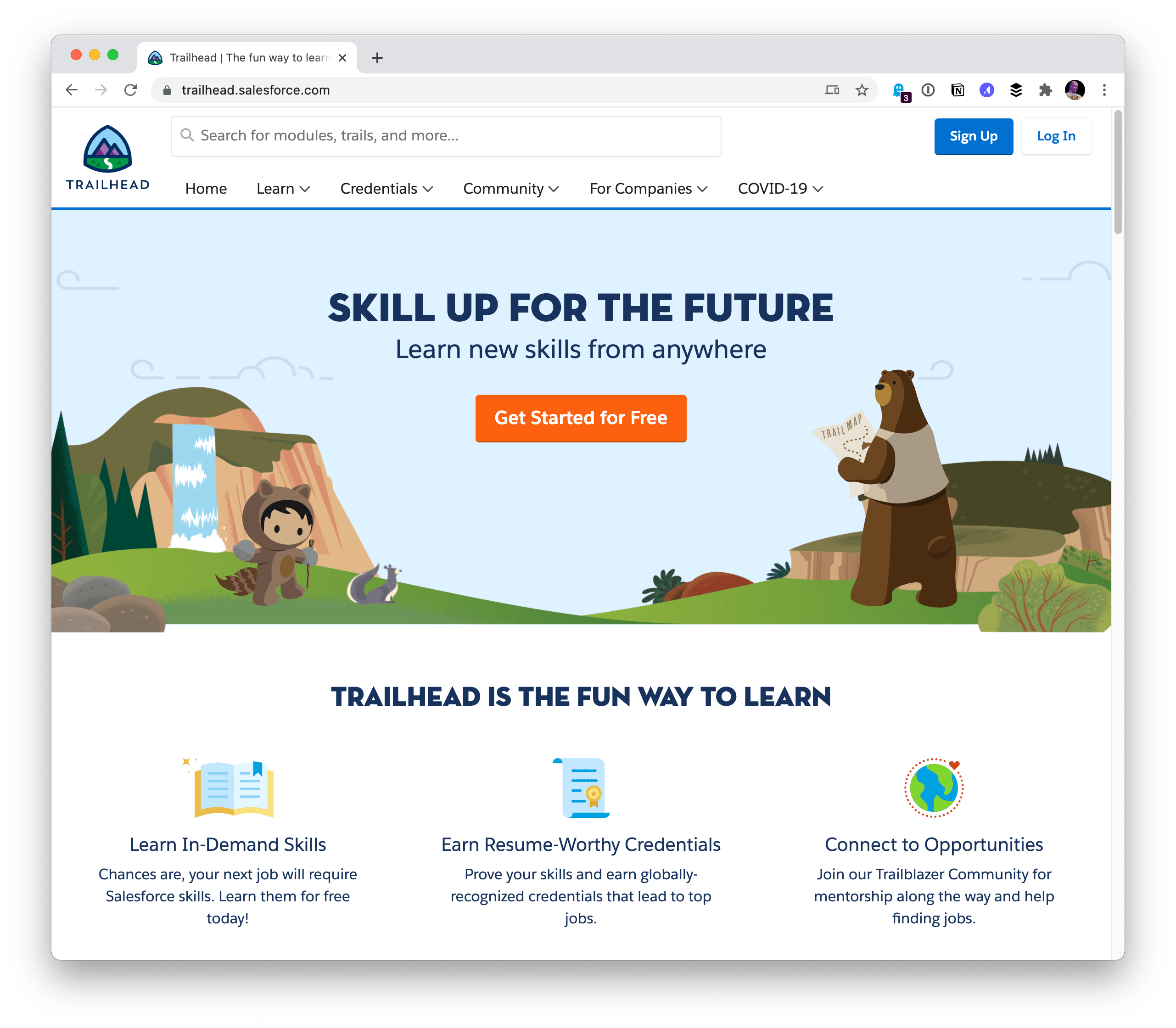 Surely Salesforce is thinking: if we train people to learn Salesforce and build Salesforce-specific software, not only will they be a good customer, but they'll bring more customers to us and help big companies stay good customers.
Figma Crash Course
This is not created by Figma themselves, but by Pablo Stanley, who must be thinking: I can teach people to use Figma, and along the way show them how cool and powerful Blush is, which will gain Blush good customers.
Apollo Odyssey
Surely Apollo is thinking: if y'all know GraphQL, and learned it in the context of Apollo, you probably continue using Apollo and bring it to the teams you're on, which might make for great customers.
WP Courses
This one is an outlier because these are paid courses, but my guess is that Automattic is thinking: there is already a ton of WordPress learning material out there, why not leverage our brand and deep expertise to make content people are willing to pay for.
Git Tutorials & Training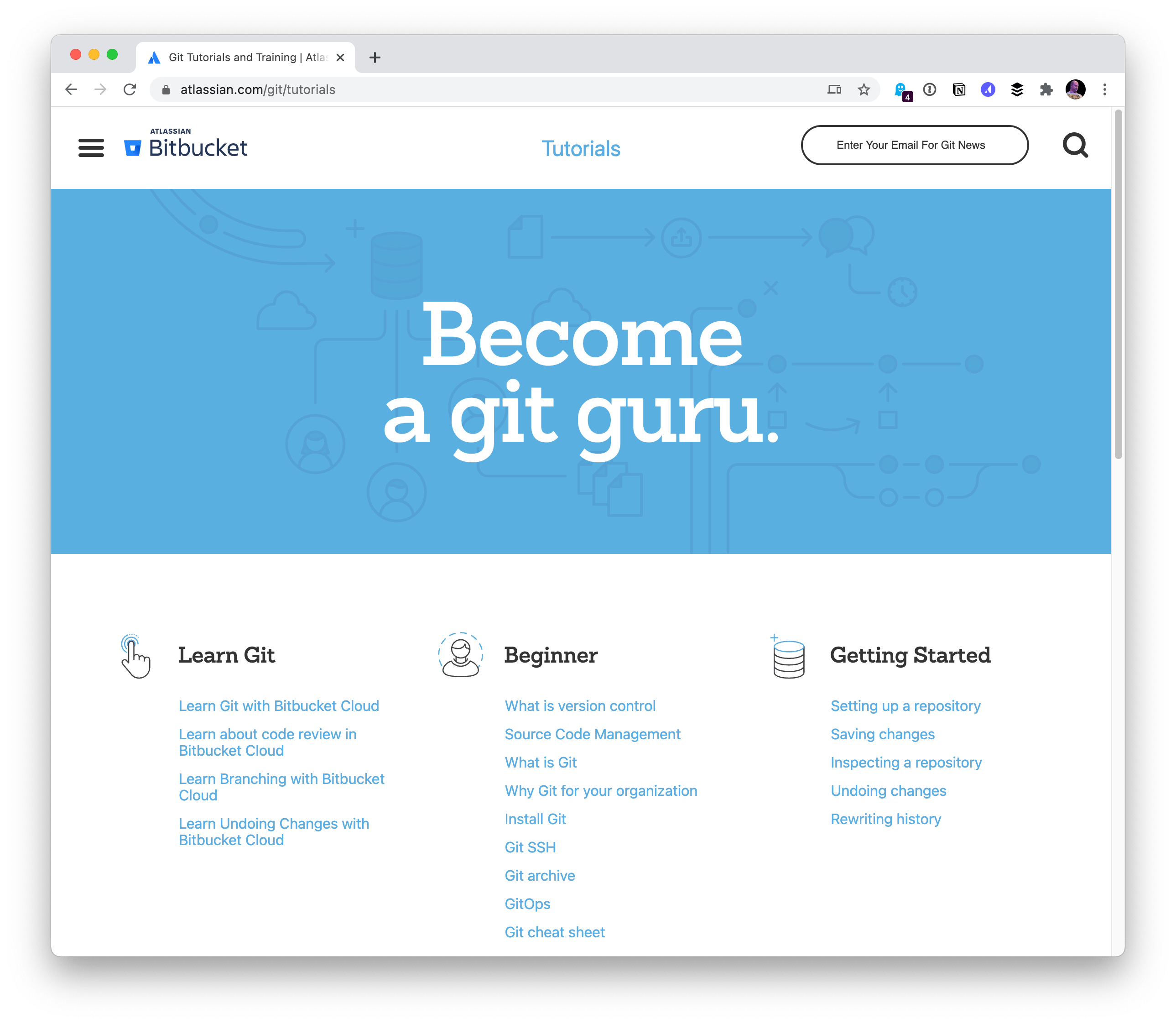 Surely Atlassian is thinking: if we are the place where people literally learned Git, we can sprinkle in our tooling into those lessons, and you'll use those tools for your Git workflow, which will follow you through your entire developer career. Not to mention this is good SEO juice.
GitHub does the same thing.
---
Helping your customers learn your platform is certainly not a new concept. The word "webinar" exists after all. It's a funny word, but effective. For example, AWS Marketplace sponsors CodePen emails sometimes with the idea of getting people to attend webinars about certain technologies. Wanna learn about Apache Kafka? You can do that for free coming up Thursday, February 25th. Surely AWS is thinking if people learn how this technology works, they'll use AWS and AWS Marketplace partners to spin it up when they get to using it.
Cypress publishes their webinars. Appcues publishes their webinars. It's not rare.
What feels a new here is the idea of packaging up learning material on a microsite with a fancy design and making it feel in-line with modern learning platforms. Like you are going to some expensive code school, except you're getting it for free.
I'm a fan of all this. It's good marketing for companies. It's a good learning opportunity for everyone else. It's also very biased. Learning materials you get directly from companies is going to tell you all about how great the technology of that company is. You should know that going in, if it's isn't obvious.
I'm also a fan—perhaps an even bigger fan—of paying for high-quality learning material. Our learning partner, Frontend Masters, has no particular bias to technology because you're their customer. If they help you, they succeed and you succeed as well.