Have you ever wondered what it feels like to try something new? Have you ever felt like bringing in new technology and keeping up with the latest trends rather than sticking to the traditional method?
Are you worried about not understanding the latest technology and dependent on the traditional marketing structure to promote your products and boost sales? The best part of practicing digital marketing is that you need only three requisites: Strategy, capture audience attention, and generate conversions. Now, this may seem easy to read but tough to follow, so I think it's time to learn about a few definitely helpful digital marketing tips to boost your sales.
What is Digital Marketing?
Digital Marketing is the component of marketing that utilizes the internet and online-based digital technologies such as desktop computers, mobile phones, and other digital media and platforms to promote products and services. (Source: Wikipedia). Over the years, it has received substantial recognition allowing the rapid growth of digital marketing. The term is also referred to as Online Marketing or Internet Marketing because of its constant marketing activities specifically for the web.
Digital Marketing for Brand Awareness and Boost Sales
Yes, we have learned that digital marketing is essential to create awareness and lead to increased sales. But, digital marketing also helps companies have a global presence without having to set offline stores all over the world. Digital Marketing begins from having an online presence until Call to Action (CTA), including SEO and content marketing. So, let us learn a few essential ways to create brand awareness and boost sales.
1. Set Up a Welcoming Website
The biggest mistake new companies, startups, or medium-sized companies make is that they don't want to invest in a website. Companies believe that they should concentrate on sales and marketing rather than creating a webpage. Wrong.! Website increases a customer's trust in you, and it is like your address. In offline marketing, customers visit your store and are sure of your authenticity, but how will you create faith and relationship in online marketing? Through Websites! Thus, creating a User-friendly, SEO-driven, and Call-to-Action website is extremely important.
2. Content Marketing
The objective of Content Marketing is to reach your target audience by sending interactive and attractive content. Thus, ultimately leading to a specified Call to Action (CTA) such as 'Buy Now', 'Read More', 'Learn More', 'Register Now', 'Apply Now', and many more. Also, to keep your content engaging and interactive, few examples of types of Content Marketing are:
Blogs and Articles
Infographics
Ebooks
Podcasts
3. Use SEO Keywords
The primary purpose of using SEO (Search Engine Optimization) keywords is to have a good ranking in search engines. Content Marketing and creating a Website are easy but creating an SEO driven website, or content is the tricky part. You have to ensure that the SEO keywords are relevant to your content and there isn't any keyword stuffing. Also, choose the keywords wisely to help your content appear on the top of the search engine results.
"Around 75% of the consumers never read past the first page of the search results" mentioned in Hubspot
4. Strategic Email Marketing
Email Marketing is considered as an essential and effective tool to reach your customers. They help in completing a course of action (for e.g., Incomplete Shopping Cart), awareness of product updates and latest offers, greeting and engaging with customers, and much more. Remember: Include content and images/videos. Keep it short and appealing. Add Call to Action. Prepare an attractive design.
"Nearly 9 marketers out of 10 make use of Email Marketing for an organic approach of content marketing" Statistics mentioned by Oberlo.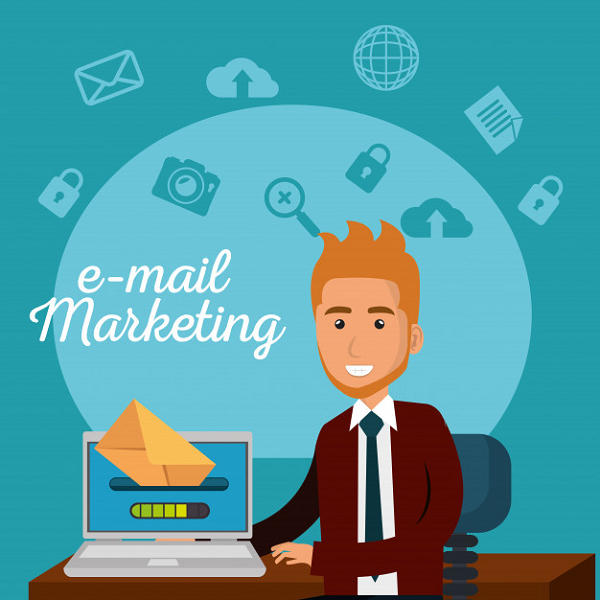 5. eCommerce Automation
One of the most effective and certain ways to ensure smooth functioning and organized intervals of email marketing is through eCommerce automation. Let's just say it loud, 'eCommerce Automation makes your professional life easier. Most of the tasks are taken care of by this tool, and by setting a few triggers, you can consistently send emails to your customers. Thus, you don't have to send hundreds of emails manually and each time prepare an email for a specific task.
For Example: You have set a trigger for 'Send an email if incomplete payment process for existing shopping cart'. Unfortunately, eight (8) customers did not complete the payment process, and products are left in the shopping cart.
Thus, instead of you having to search such customers and send them reminder emails for each of them, eCommerce automation sets triggers and automatically sends an email asking them to complete the process.
6. Popups and Call To Action
Do you keep your audience engaged? If not, you need to keep your customers informed and engaged with the company's activities. Thus, add a popup to your website during special occasions to attract customers. Popups are a great way to attract customers, and some of the most innovative popups are: creating a giant 'Spin to Win' wheel, also known as 'Gamified' Popups, and Full-Screen Popups. Also, add relevant call to action buttons for your customers to understand their next course of action. This helps in increasing sales by encouraging customers to perform an action.
For Example: 'Special Offer: 25% Off on account of our five (5) year anniversary. Grab this offer soon'. This is a Popup.
In the same popup, add the 'Shop Now' or 'Avail this Offer' button. This is popularly known as a Call To Action (CTA) button.
7. Engage in Social Media Platform
Create your social media presence by creating awareness of your company through various social media platforms. A few of the most popular and most operated social media platforms are Facebook, LinkedIn, Twitter, Instagram, Pinterest, and many more. Create your company page and engage with your target audience through social media posts. Make sure to choose the right platform in lieu of your company's interests.
For Example: LinkedIn is an exemplary platform for professional and Business-to-Business audiences, while Facebook and Twitter have more informal and casual approaches.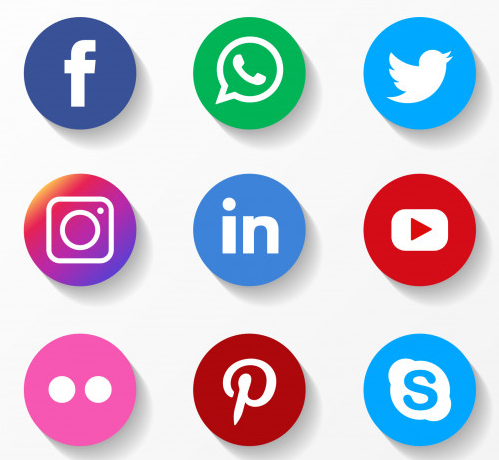 8. Use Paid Advertising
When organic methods of brand awareness are taking time, you can always try paid advertisements. Identify your target audience correctly, and with the use of Google Ads, choose the targeted keywords. Your advertisements will be displayed right on the Google search results front page with the right keyword placements. Depending on your ad, it may be placed directly below the search bar, end of the first page of the search results, or on the right side of the page.
For Example: You run a sports footwear company and want to target the 'men' audience needing 'shoes' for 'football' at 'discounted price'. Your advertisement may look like this, 'Men Football Shoes: Discounted price starting from 20% off. Buy Now.'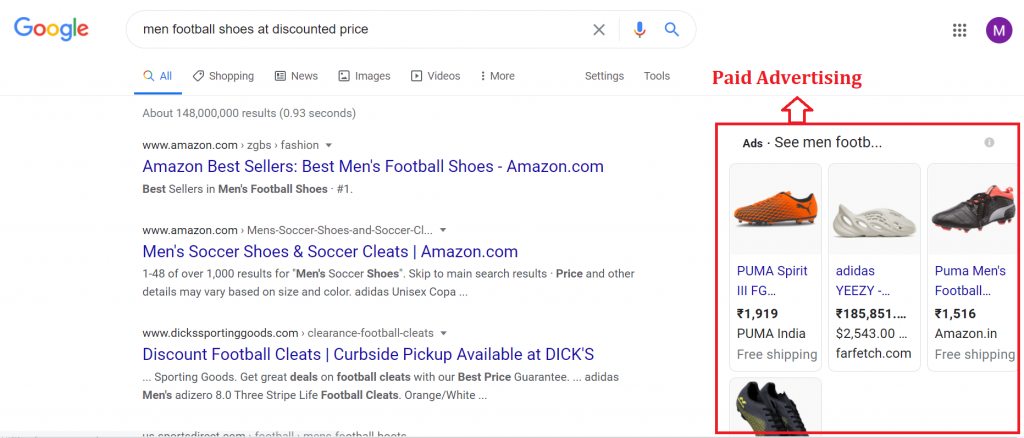 Conclusion
Digital Marketing is a short term with a vast and in-depth meaning towards it. It is a pure source of increasing traffic, increasing sales, and highlighting brand awareness. With the help of eCommerce automation, a few of the digital marketing activities, such as Email Marketing, become way quicker and more comfortable. You can send emails related to your customers just by setting up a few triggers. Before signing off:
Remember to create a successful digital marketing strategy.
First, make sure you have: SEO-friendly content.
Select your target audience.
Define your Call to Action and add a Call to Action button.
References
Photo by Kaleidico on Unsplash
Increase Sales with Digital Marketing
Digital Marketing to skyrocket online sales
Digital Marketing for the growth of sales and profits
Company Illustrations of a Great Content Marketing
How to Successfully Build a Social Media Presence