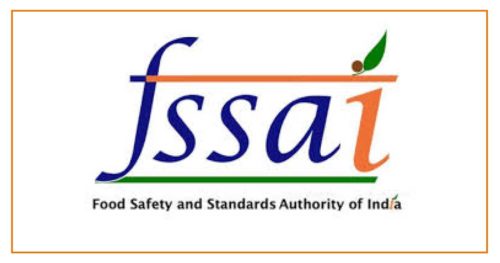 FSSAI is an apex body under the Government of India. The body's primary concern is to standardize the different procedures related to food safety. Anyone looking to start a food business must register under the FSSAI and get a license. Here, we will see how food businesses across the country can get licenses from the FSSAI. However, before delving into that, here are a few interesting facts about the body.
About FSSAI
The Government of India established FSSAI or the Food Safety and Standards Authority of India in 2006, when the Food Safety and Standards Act came into being. As an autonomous body under the Ministry of Welfare, FSSAI is responsible for ensuring that all food products go through much scrutiny for quality to curb adulteration and sell sub-standard foods.
Also Read: How To Manage Food Delivery Without Online Food Aggregators
FSSAI License – How to Check FSSAI License
You may be eligible to get an FSSAI license or registration, but that depends on the nature of your business. When you register your business under FSSAI, you will get a 14-digit registration or license number that you must print on all the food items and packages that you sell. You must register your food business under FSSAI so that the authorities can check if you are maintaining the required quality when manufacturing, processing, or packaging food items.
Food Licensing FSSAI Government In
There are three main types of FSSAI licenses: Basic, State, and Central. FSSAI licenses have been classified depending on the business type and the turnover. Let's look at the three kinds of FSSAI licenses in detail. An FSSAI license fee applies to each license, although they may be different, along with a set of documents that you will need to submit for processing.
Also Read: Best Practices For An Online Food Business
1. Basic Registration
Food businesses with a turnover of up to Rs. 12 lacs are eligible for a basic FSSAI license. All food businesses need a basic FSSAI license to operate, irrespective of turnover, storage units, marketing, distribution, and retail.
Documents Required for Getting a Basic FSSAI License
To get your basic FSSAI license, you will also need to submit the following documents: a recent passport-sized photograph, an ID proof, such as PAN or Aadhaar card, address proof, such as telephone, electricity, or water bill, a copy of all the property papers, including rent agreement, sale deed, and No Objection Certificate (NOC).
2. State License
All small and medium-sized food businesses with a turnover of over Rs. 12 lacs a year, including marketers, retailers, and manufacturers, must have a valid State FSSAI License. Such businesspersons must get their licenses from the respective state governments. Note that these licenses are valid for only five years. So, this means that they must renew their licenses once every five years.
Also Read: Many Benefits Of Online Food Delivery Platforms For Restaurateurs
Documents Required for Getting a State FSSAI License
If you want to get a State FSSAI license, your food business must be making a turnover of between Rs. 12 lacs and Rs. 20 Crores. You may need to get a state license if you are a restaurant, proprietary food joint owner, a meat processing or slaughtering unit, a dairy unit, a unit that processes vegetable oils and its products, or even if you are a hotel.
Also, you must submit the following documents for verification purposes and for processing your state FSSAI license: Form-B duly signed by the proprietor if it is a proprietary food joint, address proof of the establishment, a blueprint of the area or locality where your food joint, hotel, or restaurant, is situated, and the partnership affidavit of proprietorship.
Besides this, you must submit other documents, including a list of the machinery, contact details of the director, NOC, and a copy of the license from the producer. You may also need to submit a list of all the food products that you will be manufacturing, a Food Safety Management System certificate, a valid photo and identification of the proprietor, and an authority letter from the concerned person along with his or her name and address.
Also Read: How To Decrease Wastage In The Food Business
3. Central License
It is mandatory for those food businesses with a turnover of over Rs. 20 crores per annum to operate with a central FSSAI license. Such establishments may include large manufacturers, importers, and operators working for the Central Government, catering to airports, seaports, and other such central government-owned businesses. Besides these, such establishments may also include dairy and milk chilling units, slaughtering units, proprietary foods, food processing units.
These food businesses must get their central FSSAI licenses from respective state or city head offices if they plan to operate in more than one city or state across the country. Also, they must submit the following documents so that they can get their licenses.
Documents Required for Getting a Central FSSAI License
The documents required include a list of all the machinery or equipment, a duly filled Form B with the proprietor's signature, a blueprint of the establishment and proof of its ownership, and contact details of the directors of the establishment.
Besides these, as a food business owner whose turnover is over Rs. 20 crores, you may also need to provide a valid government photo identification and address proof of the proprietor or owner, water analysis report issued by the public health authorities, pesticide residue in water report issued by the concerned authorities, and Food Safety Management Certificate.
That's not all you will need to provide if you are a food business owner with an annual turnover of more than Rs. 20 crores. Before processing and issuing your license, the authorities will also ask you the following details: a copy of the license that you have got from the producer, a NOC or PA, and a Declaration Form that you have obtained from FSSAI.
If required or asked for, you will also need to furnish the following documents: sources of milk, meat, and meat processing units, supporting documents as proof of turnover, a NOC from the local authorities, incorporation certificate of the establishment, and a certificate issued by the Ministry of Tourism.
Also Read: Food Delivery Apps: The Game Changer For The Restaurant Industry
How to Get an FSSAI License? – FSSAI Application Online
As a food business owner, you can apply for an FSSAI license by visiting the official website of FoSCoS. Alternatively, you can apply for the same by filling and submitting the relevant forms. (Form A for Basic License and Form B for State and Central Licenses) to India's Food Safety and Standards Authority. Note that you must submit all the required documents when applying so that the authorities can verify them and proceed with processing your license.
In the following sections, you will find all the necessary steps that you must take to apply for an FSSAI license.
1. Visit the official website of FSSAI. Note that you can also apply for an FSSAI license by visiting the official FoSCoS website.
2. Submit Form A (Basic License) or Form B (State and Central Licenses) by filling in all the necessary details.
3. Complete the application process by uploading all the documents required.
4. The concerned government department will notify you of your application status within seven days of submitting the application form. Note that if the authorities reject your application, they will inform you of the same through mail or in writing.
5. Also, suppose the concerned department feels that everything is in order and decides to grant you the application. In that case, they will give you a certificate containing details, such as your registration number and photo identity.
As a food business owner, you should have this registration certificate with you all the time during business hours or when you visit your establishments.
The Need for Complying with FSSAI Standards
All food business owners registered under a valid FSSAI license must comply with the standards. In addition, a person from the Food Safety and Standards Authority of India inspects the products manufactured, packed, or marketed by your establishment for quality by grading them.
There are four quality grades that the food inspection officer assigns to your products. They are:
1. Compliance
If your products get the 'Compliance' grade, then there will be no penalties, and that your products comply with FSSAI standards.
2. Non-Compliance
If the inspecting officer gives your products a non-compliance grade, your food establishment could attract fines and other such penalties. The penalties that the FSSAI can impose for non-compliance with its standards include penalties outlined between Sections 49 and 67 of the Food Safety and Standards Act.
The offenses outlined under Section 48 of the Act may be the addition or removal of substances from the food items that could result in health hazards. Section 49 of the Act lays down a few points for the arbitrator that helps decide the level of penalty that he or she attracts. You can find these points in the Section below:
· The illegal advantage or profit that the arbitrator gets by the infringement of the act.
· Repetition of such an infringement.
· Damage caused due to such an infringement.
· Any other valid point as seen fit by the Act.
Similarly, under Section 50 of the Act, any food business owner shall satisfy the demand for quality, nature, and substance from a buyer. If you fail to do so as a food business owner, you will attract a fine of not more than Rs. 5 lakhs.
Likewise, Section 51 of the Act states that a food business owner shall not indulge in selling, distributing, or importing sub-standard food substances. If any business owner indulges in such acts, then he or she shall attract a fine not exceeding Rs. 3 lakhs. Also, the acting officer should act and see that the restaurant owner throws away the food immediately.
Section 53 states that a food business owner shall not deceive or trick their customers by falsely advertising or describing a food product. If a food inspection authority finds that he or she has indulged in such an act, he has the authority to impose penalties of up to Rs. 10 lakhs.
Also, Section 54 of the Food Safety and Standards Act states that a food business owner shall not process or manufacture unhygienic or unhealthy food products either by himself or through others in his establishment. Failing to comply with this norm may attract penalties not exceeding Rs. 2 lakhs.
Similarly, another crucial section of the Act is Section 57. Under this Section, if a food business owner, either by himself or through others in his or her establishment, adds harmful contaminants into the food substances, he will attract several penalties, including:
· Penalties not exceeding Rs. 2 lakhs if such contaminants are not dangerous to health.
· Penalties not exceeding Rs. 10 lakhs if such adulterants cause any injury to health.
· If the accused person holds or adds an adulterant on behalf of another, such an act cannot be considered defense under sub-section (1) of Section 57 of the Food Safety and Standards Act.
FSSAI Fees
The fees for getting an FSSAI license vary depending on the license type. While a basic FSSAI license costs Rs. 100 a year, the fee for State licenses ranges from Rs. 2000 to Rs. 5000 per year. Similarly, the fee for getting a central FSSAI license is Rs. 7500.
Final Thoughts
FSSAI and the Food Safety and Standards Act, 2006, have been reinstated for a reason, which is to maintain quality standards in various food products. There are three types of licenses that you can apply for, and the FSSAI license fee for each varies depending on the nature of the business. FSSAI full form is Food Safety and Standards Authority of India, and there is a set procedure to apply for a license.
Also note that, as a food business owner, you must comply with the standards set by the FSSAI, failing which, you may be attracting hefty penalties. So, if you are planning to open a food business, don't forget to register under FSSAI for a license.