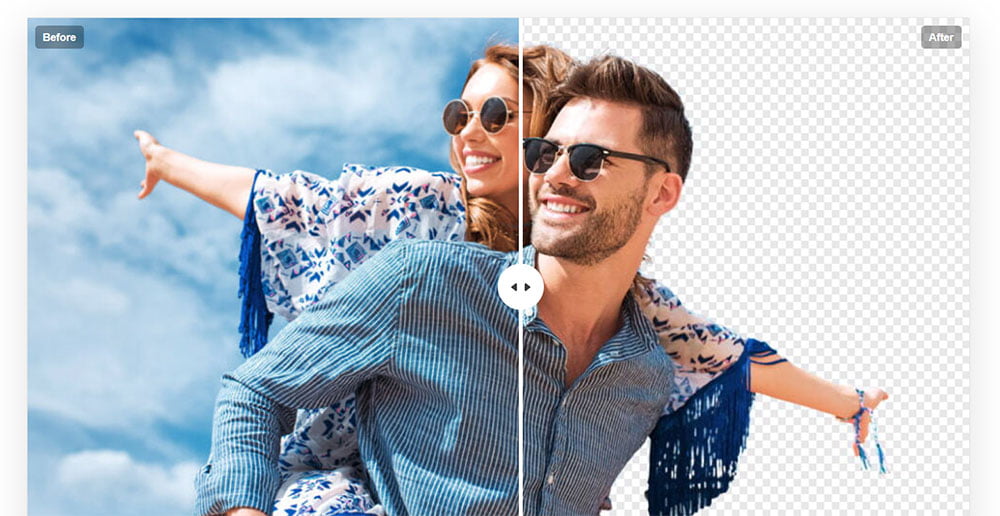 Removing a background from an image is extremely useful when it comes to creating content for blogs, social media, or other online platforms. It allows creators to make sure every image they post is on brand.
There are many ways you can make an image background transparent. You can use a computer, tablet, phone, or web browser app. Some of these options are free and easy to use, while others might require some editing skills or a paid subscription.
Why remove the background from an image?
People remove backgrounds for several reasons. First of all, it allows you to isolate the main focus of your image and make it stand out. .
When it comes to business-related use, a plain or neutral background with only foreground elements in view can come in handy. It creates a strong brand image, as well as a cleaner look for flyers and brochures.
Sometimes, image backgrounds don't suit your overall aesthetics. This is crucial when it comes to social media and blog posts. Removing the background and replacing it with another image can change your story, and allow you to express yourself more clearly.
3 ways to remove an image background
1. Photoshop
Adobe Photoshop is an image manipulation program for desktop. There is an accompanying tablet and smartphone app that includes many of the program's larger features, such as background removal.
To be more specific, the removal tool is called the object selection tool. It allows users to select the foreground section of an image and keep it. Once the foreground is selected, removal is as simple as clicking the create layer mask option.
Photoshop is not the fastest background removal method, but you do get excellent results. However, you'll have to do a little bit of learning before you start editing. Unfortunately, Photoshop is not a free software.
2. Background Remover by Depositphotos
This is the easiest app to use, and it has the most intuitive and clean interface. It removes backgrounds at lightning speed and produces great results. This is the app to use when you're short on time, or if you're looking for a simple removal tool.
The Depositphotos tool is free to use, and it can be accessed using a simple web browser. All you have to do is click the upload button at the top of the page. The tool's built-in AI technology automatically removes the background for you.
You can download your image after previewing the results. Users don't need to have any graphic design skills whatsoever. This tool is simple and extremely useful.
3. GIMP
The GNU Image Manipulation Program (GIMP) is free to download for both Windows and macOS. Just like Photoshop, GIMP is an image editing app that works exceptionally well, especially for a free one.
However, just like Photoshop, there is a learning curve when it comes to the different editing functions and where they are located. It is not as fast as the Depositphotos web app, nor is it as easy to use.
Background removal is remarkably similar to the desktop version of Photoshop. Unfortunately, removing backgrounds from images is more difficult with this tool, especially when compared to Depositphotos or Photoshop.
Conclusion
Removing the background from an image is a handy procedure to execute. It allows you to have the perfect images for your online content. All three solutions do the removal job excellently. However, some are easier to understand and use than others.
Along with ease of use, there is the time it takes to achieve results. Time-saving features are a must in today's world, and the web apps listed above are as fast and intuitive as anything you could imagine.
Save your time and be more creative online.