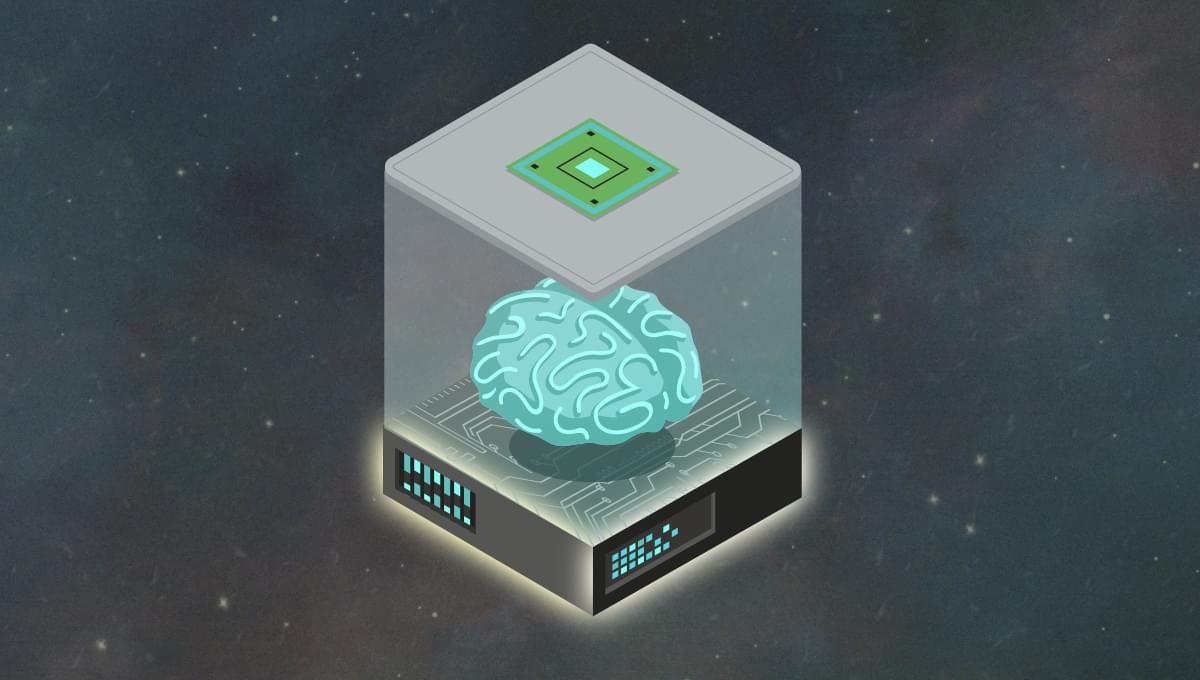 The best AI-powered marketing automation tools are the ones that make it easy for marketers to create and optimize content, increase sales, analyze data, improve marketing efforts, and get the word out about your business.
Let's take a look at some advanced artificial intelligence (AI) tools and platforms that can help your business reach its full potential.
1. Jarvis
Writing engaging marketing copy is no easy feat for marketers. The best content marketers have a way with words that helps them persuade customers to buy their goods and services.
Using advanced AI marketing tools such as Jarvis AI, you can generate high-converting copy for ads, emails, landing pages, social media posts, ecommerce product descriptions, and blog posts, without spending hours agonizing over every single word or spending a fortune hiring an expert copywriter.
This AI tool uses machine learning technology and the GPT-3 model created by OpenAI — an artificial intelligence research lab co-founded by Elon Musk — to generate human-like text.
It includes templates for popular marketing frameworks like AIDA and PAS. All you need to do is add your company or product name, product descriptions, and a tone of voice to generate your marketing message.
Below is an example of a marketing copy for a fictional electric car company generated with the PAS framework.
Jarvis features
For those marketers handling ecommerce stores, this tool can also generate product descriptions, a bullet point list of features, and SEO product page title and meta descriptions.
When it comes to email marketing automation, many marketers use email service providers (ESPs) like ConvertKit and MailChimp to send a series of automated emails to potential customers. With Jarvis, you can basically generate the content that goes inside those emails without needing any copywriting knowledge.
This AI software can also help automate part of your content marketing strategy, which is the most effective digital marketing technique according to a survey done by Statista.
For example, you can use Jarvis' long-form editor and give it commands like "write blog post titles about the best HTML and CSS books" or "write an intro paragraph for an article about learning HTML and CSS," and it will generate those for you.
For a more in-depth guide on how to write long-form blog posts with AI, you can explore this Jarvis tutorial.
Jarvis recipes
Jarvis has a set of pre-made workflows called "Recipes" that contain multiple commands to help you speed up your content creation process.
For example, you can run recipes for writing blog posts, rewriting content, and crafting outreach emails by just following the commands.
For those doing Pinterest and social media marketing, you can create descriptions for your Instagram posts, Facebook posts, and Pinterest Pins.
2. Surfer
There's no doubt that SEO is an integral part of digital marketing. It has the power to increase your website traffic, conversion rates, and brand awareness.
An artificial intelligence tool like Surfer allows you to perform more accurate SEO analysis by using natural language processing (NLP).
Since introducing the BERT algorithm update, Google has been focusing more on recognizing user intent and the context in which a keyword is being used instead of simply looking at each individual keyword.
Surfer added this to their platform via the Google NLP API. So you can easily check which words, phrases, and sentiment Google believes to be important.
With this AI software platform, you can plan content based on keywords or your domain.
Content Planning Based on Keywords
When adding your main keyword or blog niche, Surfer will generate several topic clusters using Google data and Surfer's NLP algorithm. Below is an example of some topic clusters generated for the keyword "vanilla javascript".
Each topic cluster will include a few relevant target keywords along with their search volume and projected total traffic. These boxes can then be used to create new blog posts.
Content Planning Based on Domain
When it comes to planning content using your domain, Surfer shows you a list of keywords that you rank for but aren't using inside your articles, as well as your ranking position for each of them, the traffic they bring, and the monthly search volume.
Surfer Content Editor
One of Surfer's main features is its content editor, which includes live updates on how your content is doing in terms of SEO.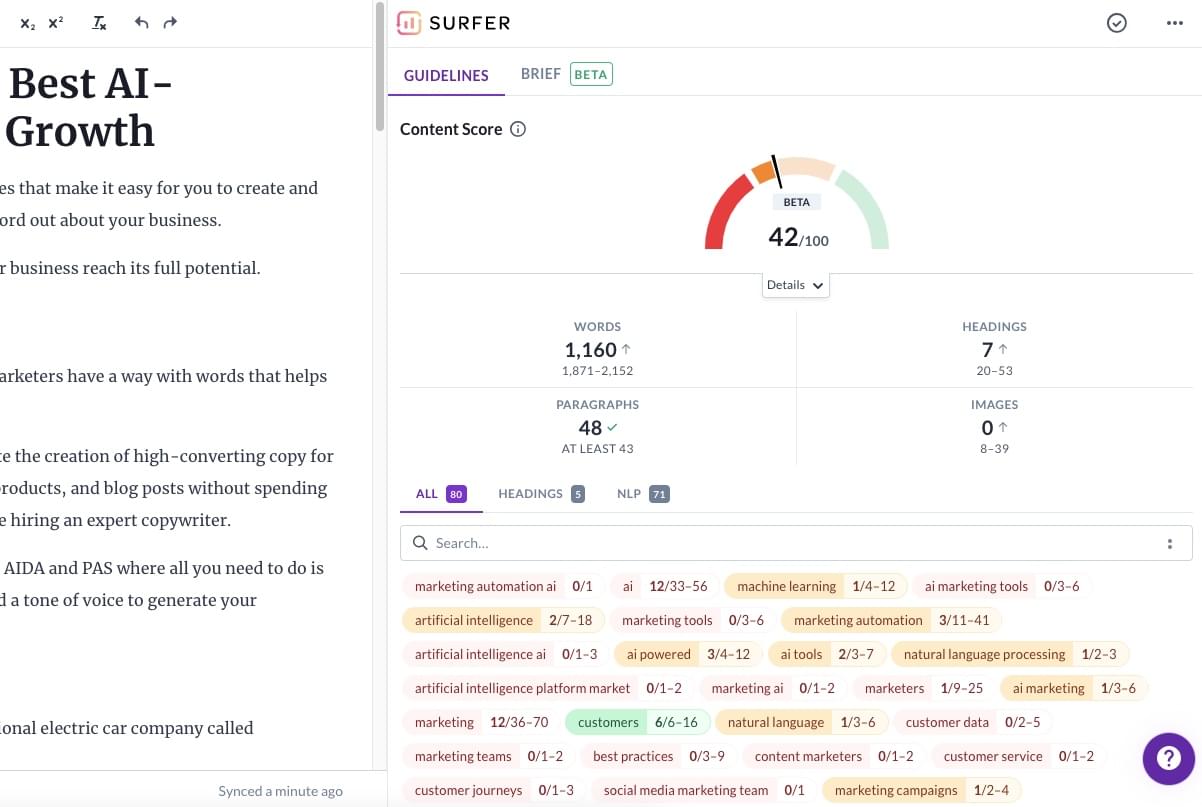 Inside the content editor, you'll be able to see:
NLP phrases to include and how often to use them
how long your blog post should be
how many headings, images, and paragraphs you should use
If you decide to use an AI tool like Jarvis, the two also integrate, so you can see your content score inside Jarvis' long-form editor instead of having to paste your article back inside Surfer.
For organizations with large marketing teams, you have a document-sharing feature that makes collaboration easier.
Continue reading Marketing Automation: the Best AI Tools for Boosting Growth on SitePoint.