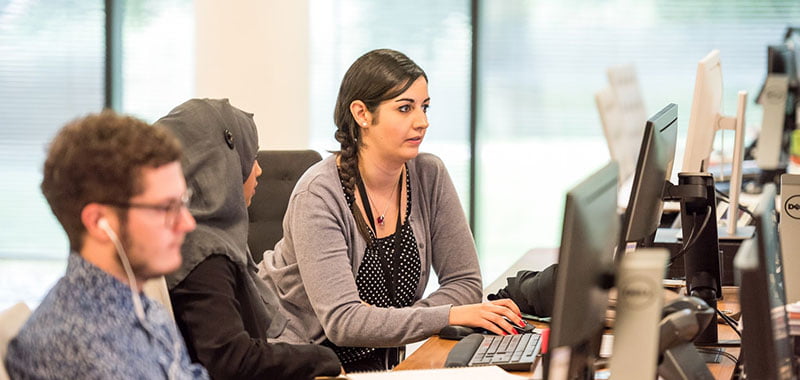 Customer experience (CX) is one of the most critical aspects for the success of any business.
By ensuring customers have a positive experience with a brand, you can build customer loyalty, increase customer retention rates, and make your customers recommend your brand to their social circles.
There are many ways to improve the customer experience with your business. This article outlines some of the most effective ways to take CX to the next level and grow your business.
1- Improve Site Speed
Page load time or site speed is the amount of time it takes your website to appear on the browser your visitor is using. The page speed and load time affect your website traffic directly. According to Google, your website should take less than three seconds to load.
Improving site speed or loading times is essential if you want to improve the online customer experience. If you have an online store, you want to ensure that when customers click on your website, it takes less than three seconds to load on whichever device they are using.
Here are some tips you can use to improve site speed:
Monitor the site loading speed using eCommerce monitoring tools.
Choose a high-performance web host
Optimize and compress all the images on your site
Activate website caching for all browsers
Use Content Delivery Networks (CDN) to shorten the time it takes information to travel from your website to the visitor's browser.
Use the right SEO tools such as SEMrush or Ahrefs to analyze your website and determine what you can do to increase speed and engagement with a target audience.
2- Improve Your Customer Service
Customer service is the foundation of a great customer experience. When your customers feel like you are serving them well, they don't have any other reason to walk out.
Most customers are not just going to buy from your store because you offer quality products. They will buy because they feel you will be there for them when they need help with the product.
A lot of customer service data shows that customers who experience great customer service tend to stay loyal and recommend your brand to other people. At least 52% of people expect companies to take action on customer feedback.
If you want to improve customer experience, you should do the following:
Close the loop with customers by converting every customer experience into a positive outcome.
Offer multiple channels of customer support.
Use help desk softwareto offer digital or real-time customer support.
Optimize the response and wait times. You can mix digital and in-person support.
Capture all customer feedback in real-time through live chat and make outbound calls.
Tie customer feedback to a specific customer support agent to show your team their impact on the business.
3- Personalize The Customer Experience
It is needless to say that customers today are always looking for a personalized experience. In a recent Edison research, it is established that at least 80% of customers are likely to buy from a brand that offers the best customer experience.
Most customers want businesses to understand their pain points and know when to approach them. Here are some of the ways you can personalize the customer experience with your brand:
Use the collected data to personalize survey questions.
Personalize customer experience based on their location.
Use the right tools to improve customer satisfaction ratings.
Go through customer purchase history and offer recommendations based on that.
Follow up on customers and prospects with survey responses.
Optimize and adapt your website to only offer dynamics based on your target audience preferences.
Call your customers by name.
4- Leverage Omnichannel Customer Experience
If you want to improve CX, you should start by embracing an omnichannel mindset. Today, mobile traffic makes up at least 50% of web traffic. It means most people are using mobile devices to browse and connect with a brand.
Therefore, you should create a consistent journey for your customers across different platforms and devices as a brand. Most customers are using online and offline channels to connect with different brands.
To improve omnichannel customer experience, you can:
Analyze your marketing content and make sure it adds to your customer's journey. Ensure the information you give is accurate, correct, and updated.
Ensure your business has multiple digital platforms that customers can use to access it.
Before creating content for a specific campaign, you want to ensure it can be optimized for different market segments.
Map out the customer journey and create a personalized customer experience.
5 – Adopt Customer Journey Mapping
A customer journey map should be created for customer processes, needs, and perceptions throughout the relationship and interaction with your brand.
It is possible to get a clear vision of customer experience with your brand by cross-referencing journey maps with the essential metrics. Use journey maps to improve CX right now and envision what the future holds for customer experience with your brand.
Final Thoughts
Improving customer experience with your brand can grow your business and impact revenue. When you invest in customer experience, you can cut operational costs like costs on customer support and make happy customers.
With happy customers comes a loyal customer base. These five tips should make it easy for you to take CX to the next level.