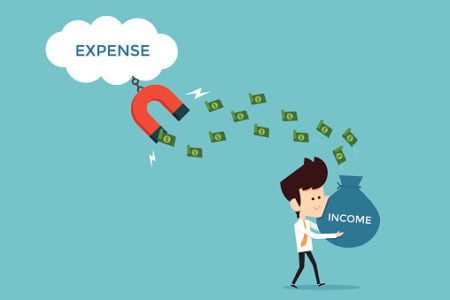 Young Turks are writing a new chapter on businesses in India. India produces unicorns and decacorns with favourable international attention and billions of dollars in funding. Most of these budding entrepreneurs are below thirty at the time of launch, and it says a lot about what young and dynamic India can achieve. A study says the median age of a new breed of entrepreneurs is 27 and 80 per cent of founders launched their businesses before reaching 30.
A couple of inspiring facts;
India will have more than 100 unicorns by the year-end of 2022. (Business Standard)
Bangalore based Edu-tech Decacorn Byju is the official sponsor of FIFA 2022. (Business Standard)
Are you thrilled to join this brigade of young entrepreneurs but struggling with capital support?
An early money crunch is not an issue if you know ways to get business loans hassle-free and of a desirable amount. In addition, the Government of India is running several schemes to encourage young business owners with technical support and loans on easy terms.
To make your business loan online application journey smooth, we have shortlisted seven valuable tips that will provide you with just the right direction towards achieving your passion.
Ideas should not wait, nor do you, so let us start a list of crucial tips to avail business loans for young business persons in 2022.
Also Read: What is Passive Income? – How to Earn Passive Income in India
Seven Tips for Business Loans for Young Entrepreneurs in India
Do Your Homework:
It is essential to prepare yourself before applying for a business loan online. Preparing yourself means checking your credit score and ensuring a 750 or above score. Next, decide how much capital you require to kickstart the business.
It would help to consider current and future liabilities related to personal and business aspects. You also need to decide the type of business loan; it could be for business set-up from scratch, business expansion, or others. Doing your homework will get you confidence while talking to a loan officer and explaining the purpose of capital support.
Business Loan Tenure and Repayment Amount:
Compare different business loans available on comparison websites. Choose the flexible loan tenure, preferably five years. Longer tenure will allow you to devote time to business growth rather than being busy arranging money for repayment.
Every business takes time to establish, and your plan for getting a business loan should be accordingly. You can use a business loan calculator and get the total repayment amount over the loan tenure. It will help plan income and expenditure to accommodate EMIs without affecting business operations.
Also Read: Key Businesses That Can Help You Earn Money Online In India
Repayment Plan:
One of the crucial questions you need to answer for business loan approval is, "how do you plan to repay?''
For beginners, it is a difficult question to answer. In most cases, banks consider your personal financial history as proof of income and capacity to repay. Here, the mantra is, to be honest, maintain transparent financial records and furnish details without hesitation.
Keep numbers realistic, and do not overstate your requirements. Make a repayment plan considering personal and business liabilities, expenses, incomes sources, and future expansion plans (if any).
Also Read: Cash Crunch: 7 Tips To Avoid It
Interest Rates and APR:
The interest rate is the most significant part of the business loan application. Even a one per cent change in interest rate can change loan amount and EMIs significantly. So, it is advisable to check the interest rates of multiple lenders. Compare and finalise the best one that offers favourable interest rates and longer loan repayment tenure.
Next, borrowers must check the annual percentage rate or APR. APR gives you an accurate idea of how much needs to be repaid in a year. It includes the interest rate plus processing charges, service charges etc.
With APR, you will know the charges you need to pay along with interest rates.
Documents and Business Plan:
Most of the lenders offer business loans for existing businesses. Your business should be 3 to five years old. For a business loan online application, you need to furnish a bank statement, ITR file, cash flow statement, GST Certificate, Incorporation Certificate, etc.
Banks generally do not consider freshers without any business experience because of a high-risk factor for repayment. First option: you can apply for a personal loan and use the capital for your business. Second option: prepare a sound business plan with a 4 to 5 years projection to make the business profitable. Your plan should evoke trust and confidence within the loan officer. The bank should feel confident about your repayment capacity and intention.
Tax Benefits:
As mentioned in the beginning, the Government of India is running several schemes to provide favourable business loans for young entrepreneurs. Small businesses can explore these schemes and get tax benefits.
Some government schemes providing tax benefits for young business persons are MUDRA Loans, Stand-up India, Credit Guarantee Fund Trust for Micro & Small Enterprises (CGTMSE), and many more.
Apply for a business loan online for tax breaks under these government schemes and start living your passion.
Also Read: 10 Important Finance Lessons You Can Learn From Your Competitors
Check Business Loan Eligibility:
Last but one of the crucial determining factors for business loan processing or rejection is your credit score. According to credit bureaus, a credit score above 750 is considered good, and 900 is excellent.
Credit scores depend upon multiple factors such as the number of loan accounts, default or late EMI payments, financial history, consistency of expenditure, and many more. To get a business loan comfortably, try to be above 750 always and make it a habit to check regularly.
Concluding Remarks:
These are seven steps young entrepreneurs should take to prepare themselves for a hassle-free business loan. Loan distributors and Banks want to see a strong credit score, transparent financial history, a well-thought-out business plan, repayment capacity, and a rational expansion plan.
Follow the steps, do research, and apply for a business loan online with an informed frame of mind.