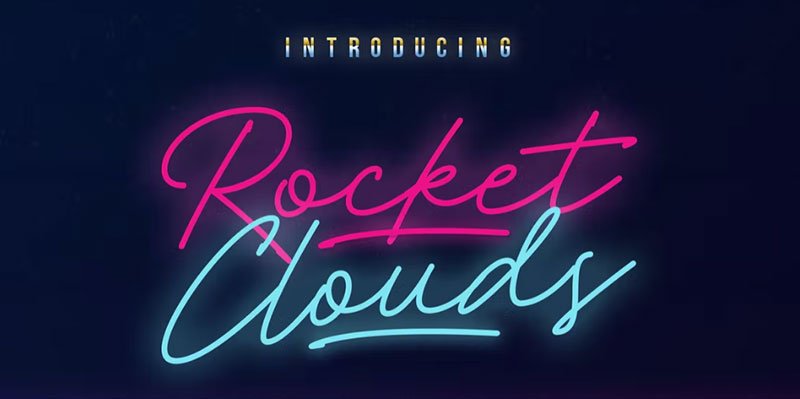 Typography is everywhere we look. Just look around; you will find different text written in different fonts with different shapes, sizes, and dimensions.
But what exactly is Typography?
Simply put, Typography is the style of a text. There are different styles that can be used to create text and give its appearance. You can even say it is an art – The art of creating a different appearance from the same text.
Yes, it is something that we do all the time subconsciously, like working on a project, school work, and other activities that require you to write texts.
Fonts That Give Life To Your Graphic Design
Graphic designers need to use fonts for the design layout. In fact, fonts play an important role in the overall design of the website.
Each font has its own feelings and attributes. The font choice will depend on what we are looking for in our design and how you want its aesthetic to feel.
If you need long texts, you will look for good readability. However, if you need text for the title and small pieces, you need a font for aesthetics.
Nowadays, there are a variety of options available. You can go with different fonts to achieve different visual appeal. With a plethora of options available, it becomes hard to choose one font for your design.
That is why we have made a section of top fonts used by professionals for graphic design.
1. Futura
The Futura font is inspired by different shapes like circles, squares, or triangles. Furthermore, it follows the Bauhaus ideology. This iconic belief has made Futura one of the favorite fonts for designers.
Most experts believe that Futura is the most versatile font out there to work with, as it makes your design layout look modern and contemporary.
Futura font is one of the most versatile fonts because of its different fonts and weights that help Futura adapt to any kind of design project.
2. Didot
Firmin Didot in Paris is considered the fathers of the Modern and Neoclassical classification of fonts. Didot font has a higher stroke contrast with vertical stress and flat serifs.
These attributes make Didot's font perfect for titles or big headers. However, it is unsuitable for body copy due to the high contrast level.
The Didot font is perfect if you want to make your graphic design layout look elegant. In fact you make use of neon font to add presence to it.
3. Gotham
The Gotham font is made up of geometric shapes and curves. It is made up of a combination of different shapes and curves. It is a bold typeface design that establishes its strong presence making it suitable for headers and titles.
If you are creating a design that will be printed, Gotham font works really well in Prints and digital surfaces.
4. Univers
Univers fonts are based onAkzidenz-Grotesk fonts. The fact that Univers fonts lack superfluous features is what makes this font versatile.
After using this font, we have concluded that this font offers distinctiveness and adaptability to any kind of graphic design project.
The best part of this font is that It's a clean, functional, and very legible font. No matter what design you are working on, Univers really can be used in different design layouts and graphic design projects.
5. Rockwell
Rockwell is a Geometric Slab Serif font that is constricted by straight lines, perfect circles, and sharp angles. The calculative strokes give this font and strong presence in your graphic design.
The strokes are powerful and make the text look heavy. This is why Rockwell fonts are mostly used for titles, typewriting, and taglines.
Conclusion
We hope this discussion may have helped you understand the top fonts used by professionals to create their masterpieces. You must know that fonts play an important role in giving an identity to your brand.
Therefore, you must contemplate carefully which font needs to be used to convey your brand message. By finding the right blend and the type, the brand can communicate the story and engage with its audiences.