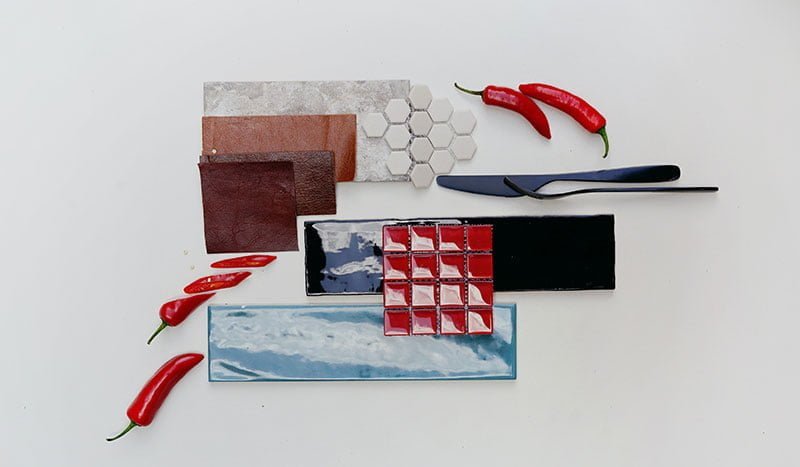 Mood boards have become extremely popular since the self-care movement. It refers to the process of gathering a range of visual materials to convey a certain mood or message.
Creating a mood board enables you to express your creativity and emotions. It's a great exercise to reflect and make future goals. You can use specific concepts and styles to communicate your inner thoughts and feelings in an aesthetic fashion.
Mood boards began as physical tools where you collected a range of magazine cut-outs, prints, and fabrics onto one board. You would then write onto the board using markers and pens.
While many people still love a physical mood board, others prefer creating them digitally. There are now lots of great online tools that you can use to produce a stunning digital mood board.
You can use colorful mood board templates to help you get started with your design if you're new to the creation process. Online mood board creators enable you to make PDFs or documents that you can print out if you'd rather have a physical copy of your board.
If you're a first-time mood board creator, here are some top tips to help you get started. You can use these tips whether you're designing from scratch or downloading a mood board template.
Consider Your Mood Board Goals
Before you can start gathering materials for your mood board, you need to consider your 'why'. Think about why you want to design a mood board and identify your main goals.
When you've identified your 'why', you'll find it easier to find a style or concept to follow. For example, if you want your mood board to reflect your sense of fashion, you can gather different images of clothes or models to provide you with inspiration.
If you want your mood board to reflect your future goals, you'll need to consider how you can convey these goals through graphics and imagery. For example, if you have the career goal to become a professional performer, you might want to focus your mood board around stages, lights, and music.
Use Colors and Fonts
You want your mood board to be eye-catching and inspirational. Colors and fonts are the perfect way to create a visually pleasing mood board that inspires you as soon as you look at it.
If you're a color-lover, don't be afraid to mix and match a range of shades and tones. For those of you who love the minimalistic look, go for black and white with a streak of vibrant color throughout the design.
Be Spontaneous
Even after you've started designing your mood board, there is still plenty of wiggle room. You can switch things up and change the direction of your mood board at any point in the creation process.
Spontaneity is important for any creative activity and, often, the best mood boards are those that haven't been pre-planned. Sit down and spend some time mixing and matching different graphics, materials, and fonts to find an eye-catching design that you love.