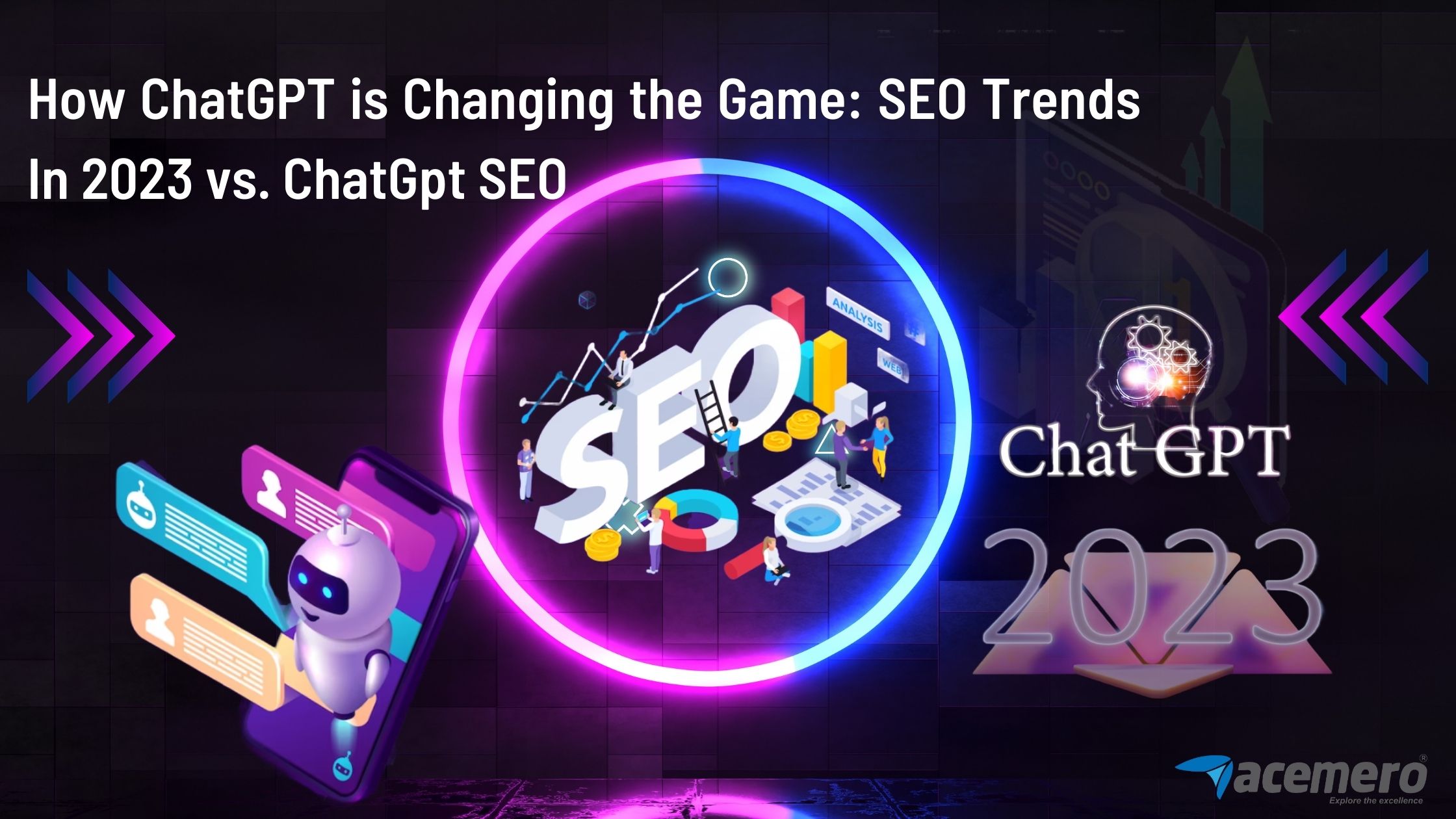 The SEO and content industries are on the front lines of being impacted shortly, therefore Digital marketing professionals have their concerns.
As 2023 approaches, ChatGPT is pervasive and significant concerns about the effects that ChatGPT and AI, in general, will have on human lives are growing.
Can content writers and content agencies be replaced by ChatGPT and other AI? What part will this technology play in SEO, and will it completely replace it?
We have a right to ask these questions, and before you create an opinion, you might want to conduct some independent research to determine the true capability of this technology.
Before ChatGPT:
The SEO industry has long used AI and machine learning. Google has been using NLP machine learning in their algorithm, and many other SEO platforms also use related technology.
So why all the commotion about ChatGPT? The pace of AI is accelerating, and this time it is focused on the possibility of automated marketing-related tasks.
These include developing technology that closely resembles human beings
It's important to note that many of us have been using advanced NLP systems to communicate with our phones, cars, and smart speakers for some time now.
Nevertheless, witnessing the creation of written content in real-time is fascinating, and the human-like quality of the written word that emerges from thin air is impressive.
Yet, at the rate this technology is developing, there are very serious mid- and long-term ramifications for content, SEO, and all of the digital marketing in general.
ChatGPT has some very real limits, thus for the time being, content writers and SEO will still be around.
Automated SEO:
Although ChatGPT won't replace SEO firms, consultants, or internal experts, the next version might.
SEOs who follow fundamental best practices might not be around for too much longer. Companies that prioritize procedures, and tools above knowledge and skill eventually run the risk of failing.
The tools and technology have taken over too much of the present SEO strategy.
To extend the timeframe as much as possible, we must leverage human ingenuity, creativity, and a more marketing-focused approach.
It will likely be automated by AI sooner rather than later if it's easy to carry out using tools and processes.
Everyone working in the content and SEO industries have recently been made aware that AI is real and growing faster.
The "pretty-good" content produced by ChatGPT is about to overtake the internet, and basic SEO will become even more commoditized and less expensive.
That indicates that everyone's expectations are rising. In the end, this will have an impact on all digital channels, including paid, social, and content channels.
We must all improve and produce work of higher caliber.
Google's Current Position:
Google first spoke out against AI-generated content in April 2022, but it now seems to have changed its mind.
The emphasis now appears to be on the quality of the material and on the user rather than a search engine.
Google has a section on "Spammy automatically-generated content" in Search Essentials (formerly known as webmaster guidelines).
Google defines spammy automatically generated material as "stuff that has been generated programmatically without providing anything novel or substantial.
It has been developed with the main purpose of influencing search rankings and not benefitting users."
In the end, is AI-generated content acceptable if it is produced for actual consumers and is useful?
That is the short-term message, so you can anticipate that many people will use ChatGPT to produce material, perhaps under strict supervision.
Also, anticipate spammers to go into overdrive and produce as much spam as they can around the clock to outrank Google.
Capabilities in SEO:
With ChatGPT and SEO, things are moving extremely quickly. Currently, SEO is used for things like:
SEO content outlines
URL Mapping
Relevant sites identification
SEO Content creation
Keyword research
On-page SEO analysis
Scheme Markup generation
Content and blog strategy
Title and meta description generator
E-commerce product description generation
Future Prospects Through 2023 and Beyond
Search engines now have another shifting target to contend with when it comes to spam and its continual algorithm upgrades. While SEO has another weapon to employ to enhance capabilities.
The trend line shows that as AI develops the most elementary elements of SEO, content creation, and digital marketing will start to be automated.
It will advance gradually, so as long as humans are able, we as digital marketers need to outperform machines in terms of quality, innovation, and delivery.
– March 31, 2023 – 29 Views