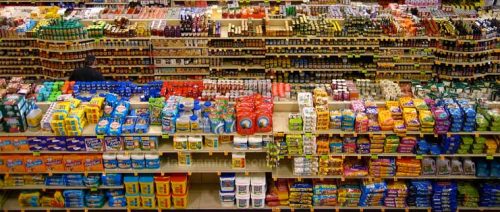 The influx of multi-million e-retailers making a foray into India, along with a growing e-Commerce business scene in India with in-grown e-retailers emerging as big players in the 'grocery or kirana' space has forced the small kirana stores to be just a small serving of the big retail pie.
Indian kirana stores will have to focus their energies into modernizing their approach with a scalable plan that will preserve their identity and the kind of value proposition they offer to the Indian customers. The competition is huge and the plan has to be of equal proportion. So, here are a few ways in which some best practices can help kirana shops can overcome the challenges and reclaim their place.
Also Read: The Explosion Of Food Delivery — And How It Is Changing Everything About The Restaurant Business
Best Practice for Kirana Shops
Wide Range of Inventory
Big players in the grocery business have a very well-managed inventory system and logistics. The small-time kirana store owners need to follow suit with the same. The added advantage that the latter have over online retailers is that they can forge an immediate bond with their customers given the fact that the products can be seen and touched in an old fashioned way.
However, traditional kirana businesses will have to expand the scope and diversity of their inventory by stocking goods besides the staples that the current shopper requires. Hence, no longer will it all be about pulses, sugar, tea, and bread- as the stocks of the latest flavour of cheese spread to some exotic flavoured teas also need to be there to cater to the new-age buyer.
Also Read: 5 Ways In Which Technology Can Help You Transform Your Restaurant Business
Creating Kirana Cooperatives
The other best way to deal with the e-retailers who offer great variety with competitive rates and deals would be to unite and create a cooperative society where collective purchasing power can help them get better discounts from manufacturers and they can pass on the same to the consumer using economies of scale.
Shoprite Supermarkets from the USA is a brand in itself and a similar effort- which exemplifies how the humble kirana store can turn itself into a huge brand to contend with. Likewise, Indian kirana stores need to unite in order to ensure that they are not forced to shut shop as big e-retailers expand their footprint in the local market.
Also Read: Consider 5 Easy Tips To Maintain Your Restaurant Business
'Convenient' Kirana Stores
Local kirana stores in India can get some inspiration from the model followed by the 7-Eleven stores around the world. The best part is that they can leverage their accessibility and locational advantage, since people still prefer to rush to the nearest kirana stores in case of urgent purchases. It is important for kirana stores to provide convenience to the customers by stocking up all those items that are required urgently and which cannot be waited for.
Just like the 7-Eleven stores, these kirana stores can diversify their offerings by catering to the new-age buyers and can later start incorporating ready to go food items of better quality and packaging- thus creating their own brand. This can lead to a small franchise model, where other small kirana stores can buy a franchise make similar investments and provide standardized offerings- leading to the growth of a certain brand of convenience kirana stores.
Also Read: Top 5 Ingredients To Cook Up A Successful Restaurant Business
Providing Optimal Customer Service and Delivery
Online grocery shopping is more preferred these days because of the customer service that is offered and free delivery. Kirana stores need to follow suit by offering a great return/exchange policy. A happy customer will be willing to even wait or walk more, simply because of the exceptional customer service. Free delivery within a certain radius will also make the local kirana store more attractive for the customer.
Offering free trial samples along with delivery is another way to build trust and garner more business. A customer who gets good quality grocery with a home delivery option from the local kirana store, coupled with a customer-centric service- would invariably become the unofficial kirana ambassador.
Apply For Retail Loan
Hence, by following the above-mentioned best practices, Kirana stores in India can soon increase their share in the grocery domain and emerge as equal, if not better players than online e-retailers. It is imperative for them to gauge the dynamics of the market, diversify, modernize and scale up in order to survive.
Collateral is one of the biggest problems for kirana stores looking for loans. Our unsecured loan solution eliminates this barrier and allows you to achieve your business goals in a simple and hassle-free manner. With minimum documentation and eligibility requirements, your search for instant business loans for your retail shops ends at Indifi. Call us or send us an email to apply for an unsecured business loan and know more about our offerings.