It's almost impossible to foresee what a given company's workforce will need in 2021. But by leaning into the idea that everyone should be able to collaborate in real time and innovate on their daily work, businesses can position themselves for success. Amit Zavery, VP/GM and Head of Platform for Google Cloud, explains.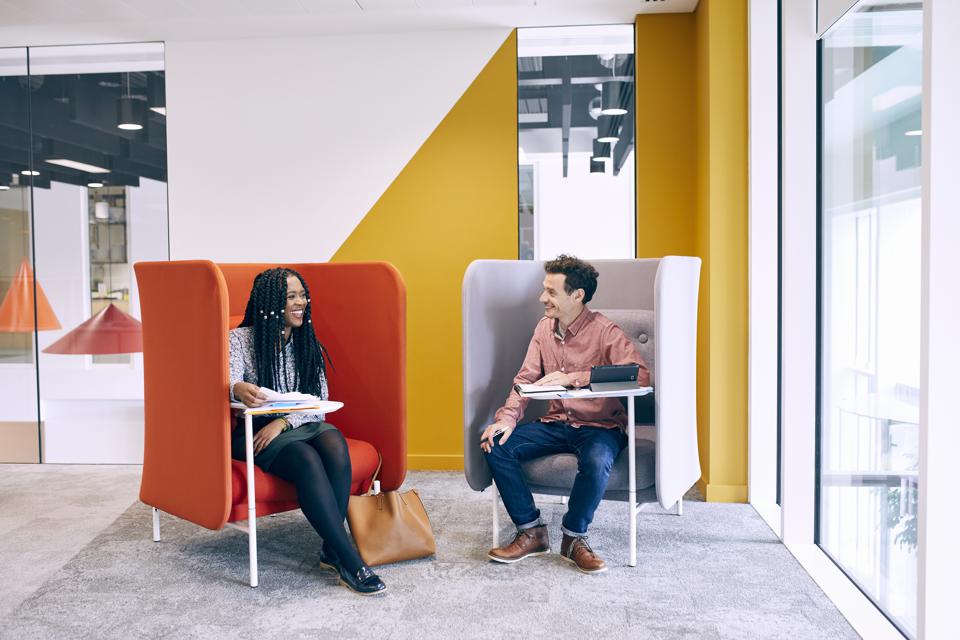 In 2021, successful businesses will be those that empower everyone in their workforce to be digital innovators. Not just their developers. Not just their developers and the people who know a bit about scripting languages. Not just the people working from desks. Everyone.
In practical terms, this means having not only tools for traditional developers, but also a no-code or low-code platform to help nontechnical employees build apps and other solutions. It also means having collaboration platforms that work straight out of the box and provide latitude for customization—ones that can accommodate any work environment, whether that means in the home, in the office, or in the field.
These capabilities can unburden IT of low-hanging fruit, such as all those line-of-business apps in the backlog, and empower them to pursue more strategic initiatives, such as delivering new customer experiences. But even more, these capabilities acknowledge that every role faces unique challenges and that the next big idea or solution could come from anywhere. It's not just about the solutions IT no longer has to build—it's about all of the apps and optimizations that would never have been built in an environment in which only IT can innovate.
Businesses where anyone can innovate
At Google Cloud, we're working with many businesses that are embracing this idea.
Utah-based construction company BHI expanded their business into 25 states over the last two decades—and their technology infrastructure couldn't keep up. Too much time and too many resources were spent on manual processes, such as a file-sharing process that relied on a single server and forced collaborators to log in via VPN, download files, edit them, then upload the revised files. Such processes made it tedious and slow just to align around daily projects, let alone enable innovation.
In response, BHI adopted Google Workspace, our integrated communication and collaboration solution, which makes the most up-to-date files available to all collaborators in the cloud—no laborious download-update-upload processes required. They've also embraced AppSheet, Google Cloud's no-code application development platform, to help line-of-business employees build solutions even if they have no programming skills. The combination of these platforms has not only redefined how people work together and communicate within the company but also unlocked innovative projects, many of which would likely have been impossible if BHI had continued to rely solely on traditional IT for new apps and workflow optimizations.
For example, a field team built an app that helped BHI shorten a two-hour inspection process down to six minutes, saving over $50,000 per month in labor. Previously, an inspector had to manually record information in the field, upload it to a computer, then format a report and send it to the customer. Even though the team was not composed of traditional programmers, AppSheet's code-free app-building platform empowered them to replace this process with a new solution that lets inspectors use mobile devices to input results, which are automatically uploaded to Google Workspace files in the cloud and sent as preformatted reports to customers. It's an embodiment of the new normal, with anyone able to work anywhere and anyone able to create custom digital solutions.
With AppSheet, BHI shortened the inspection process for one of its clients from two hours to six minutes, saving over $50,000 a month in labor.
We expect most companies going forward will need this spectrum of resources: a no-code platform that requires no programming skills; a low-code platform that's not only accessible to non-technical users but also helpful to developers who want to finish tasks faster, with less coding; and full-blown IT resources, such as an API management platform. To make these kinds of use cases even more powerful, we've recently introduced additional integrations between AppSheet and Google Workspace resources—such as Apps Script, a low-code platform that lets users customize Google Workspace apps by inputting just a few lines of JavaScript.
Globe Telecom, a major provider of telecommunications services in the Philippines, is another outstanding example. The company recently began hosting hackathons oriented around AppSheet—and their nontechnical workforce was so enthusiastic about becoming "citizen developers" that their first event exceeded anticipated sign-ups by 300%. The winning app helps the company track illegal signal boosters, a problem that can disrupt services for customers and that has become more urgent as more customers have come to rely on Globe in the wake of COVID-19. Globe now holds hackathons quarterly and has harnessed AppSheet to deploy nearly 60 enterprise-grade apps.
Globe's traditional developers have been using AppSheet too, accelerating a variety of tasks that otherwise would have been completed via coding—and would have required more effort and resources. These developers still do a lot of coding, to be sure, and they are leveraging APIs to enable sophisticated new services. But with a suite of app-building resources that are accessible to all technical skill levels, the company is building apps and solutions on a scope that would have been unimaginable if they'd had to rely on IT alone. Company leadership has become aware of process optimizations that never would have been raised under the old processes, and they're finding that even if many of the apps built by citizen developers are relatively targeted or modest, their combined long-tail impact is often equal to that of a major IT initiative.
Planning for the unknowns
It's almost impossible to foresee what a given company's workforce will need in 2021. Some employees will work in offices, but a huge number of people working from home or in the field will need to be connected too—and many employees may occupy all three of these categories at different times. Technology may be required to manage health and safety considerations. Customer preferences will continue to evolve and their expectations will continue to rise.
It won't be an environment in which traditional approaches to innovation and collaboration are likely to cover all bases. But by leaning into the idea that everyone should be able to collaborate in real time—in the office, at home, or in the field—and innovate on their daily work, businesses of all sizes and across all industries can position themselves for success.
Approaching these capabilities as a spectrum of complementary and sometimes overlapping capabilities, rather than as a Frankenstein-like assembly of disparate platforms, is important.
Developers will use APIs for sophisticated projects—but APIs should also feed no-code platforms, giving citizen developers more data and functionality to work with. Collaboration tools should present single sources of truth for collaborators and offer flexibility for customization, whether that means adding new equations to the built-in functions in a spreadsheet or leveraging cloud-hosted documents for apps. All of these activities should be low-friction and self-serve, so employees can focus on work rather than on approvals processes—but IT still needs visibility into who's accessing what and the ability to restrict access to the right people in the right contexts. This cohesion among the different platforms and tools is what makes innovation both possible and manageable, creating subtle gradations from nontechnical to highly technical, rather than just hard divisions between developers and everyone else.
Whether 2021 is as unpredictable as 2020 or the world returns to a less disruptive state, companies can expand the scope and speed of innovation more easily than ever—and that's a reason to be optimistic.
Keep learning: APIs should feed no-code platforms, giving citizen developers more data and functionality to work with. Get a comprehensive analysis of 19 API management vendors by downloading your complimentary copy of the 2020 Gartner Magic Quadrant for Full Life Cycle API Management.