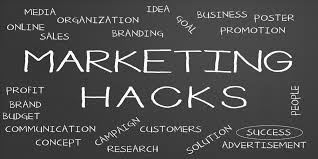 The food delivery industry has evolved ten folds, piggybacking on the boon of social media, app development, and digital landscape. Ordering your favourite food at any time, any location is now literally possible on one's fingertips and the process is getting faster and easier all the time. But, in this ever-increasing competitive world of food delivery, how does one ensure to attract customers and keep these consumers engaged and loyal? With big players getting a firm foot into the food delivery business, it's crucial to maintain a strong presence and be relevant in the minds of the people.
Here are a few hacks to ensure strong customer attraction and retention –

Consumer Engagement
It's crucial for Swiggy to maintain great engagement with all of their customers and be active in responses, acknowledging feedback/complaints, and create a sense of how important their customers truly are.
The customer-care chat/call service executives should be constantly trained and updated on new features, offers, and also customer service methods as they are the representatives of the brand. Even when it comes to replying on social media, the digital team should keep a track of all the messages that are directed towards the brand and respond to them as and when required. This will help make the customer feel important and spread a positive word of mouth as well.
Also Read: Operational Cost Cutting By Being On Swiggy
Social Media Marketing
One of the most important ways to attract customers is via social media marketing. A constant presence on social media through posts that generate engagement with customers has become a pinnacle point when it comes to customer attraction.
Clean, sharp, and fun posts that are relatable to the audience, in sync with on-going trending topics and have interesting content, will really help keep your audience glued to you. Social media can also be used to spread awareness about any new offers or updates in a quick yet efficient manner.
Also Read: How To Increase Restaurant Visibility On Swiggy?
Sponsorship for crowd loved events
For a brand to relate more with their audience, a small budget can be kept aside for sponsoring events that create a good company image in the minds of the consumer and promote the brand. College festivals, marathons, music festivals and such events that have an overall positive presence and is also crowd attracting can be a good way to attract customers
Traditional Marketing Medium
Setting aside company budget every year for investment in traditional mediums of advertising is also a viable option for reaching your consumers. Advertisement through print, outdoor, TVCs, and radio promotion can help Swiggy maintain their presence in the minds of the public and also generate curiosity amongst those who haven't heard about them before. Here again, the brand should pay attention to the messaging and tonality of the campaign and ensure that they speak their language.
Also Read: How To Successfully Sell On Swiggy?
Targeted Ads
Through targeted ads and digital campaigns, new customers can be acquired. Through SEO campaigns, Facebook and Instagram advertising and various other forms of digital marketing, Swiggy can reach out to those consumers who are seeking similar services. The campaign should be carried out with a clear objective and trusted media planner who can help align the brand's goals with the right tools and actions. Having your presence on the mobile and desktop pages and being present in social media feeds can help redirect consumers to your platform.
CSR presence
Being a part of CSR activities and helping those in need can really help create great word of mouth for a brand. Being involved in campaigns that help promote positivity and take initiative to create a difference in our society has always helped attract consumers. Many brands keep a separate budget for these activities and that helps them stay relevant and also acquire new consumers.
Also Read: How To Successfully Sell On Petpooja?
These few hacks if implemented correctly and with the right objectives in mind, Swiggy can help really increase their customer base. A few things to keep in mind before implementing these hacks would be:
Having a budget in place for all activities and a check-in mind to ensure that the campaigns are in sync with the same
The right agencies, professional skill sets, and tools to carry out campaigns
A constant check through data analysis on the progress of campaigns so that changes/tweaks if required can be made.
Also Read: How To Successfully Sell On Zomato?
If you've ever taken a loan in the past, you might know how daunting and time-consuming the whole process can be. But with Indifi, you can apply for a business loan online in a quick and simple manner. Filling a single application, you can apply for a loan with multiple top lenders in the country. With no collateral and minimum documentation, you are sure to experience business loans in a new and improved way.