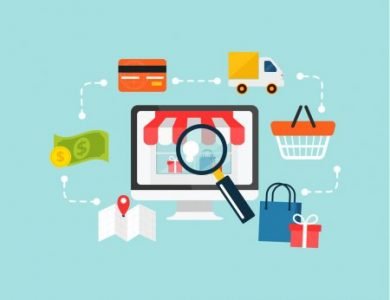 In the growing era of digitalization, almost everything is made available online for the ease of the people. Be it groceries or fashion outfits, you name it and the e-commerce sellers will make it available at your doorstep.
Just give it a thought, from listing an item in one corner of the world to make sure it is delivered on time to your address through a reliable mode of transportation. Everything is arranged and taken care of before-hand by the e-commerce seller. To manage all this they maintain their data and accounts hand to hand.
Wondering how e-commerce sellers manage their accounts and data? Read the following points to get a better sense.
Also Read: Best Ways For Hiring People For E-commerce Sellers
Managing accounts for e-commerce sellers
One of the most tedious and important jobs of being an e-commerce seller is managing accounts. So here's how to best manage your e-commerce accounting:
Make use of accounting software:
Become familiar with the accounting software which has the bookkeeping system along with the feature to track sales, costs, and inventory. Making use of the software will make your job a lot easier and store your data in one place.
Mind your cash:
The basic motive is not to mix your day to day transactions with the online market. Keep track of the two in different accounts and see the progress of your business. Also, this will help you keep a separate control of when was the last transaction made for which service bought or provided and soon enough you'll be able to read the pattern of your growing business.
Also Read: Best Ways To Manage Legal Terms For E-Commerce Sellers
Note your additional expenses:
Well, now that you have a statement reading of all your cash inflows and outflows why need to note down the expenses right? The reason is to minimize the outflow of money by having a look at where are you spending it. Factors like property tax, rent, and bills are compulsory to be handled for an e-commerce seller but you'll need to keep a note of how much of your earnings are spent on them and what is the actual profit margin.
Managing data for e-commerce sellers
Data can be of many kinds when handling a business, especially an e-commerce one. Everything needs to be tracked. From inventor to customer details, from cash inflows to bills all has to be recorded. So let's find out what kind of data tracking can help in making the best of an e-commerce business.
Also Read: Tax Saving – Best Practice For E-Commerce Sellers
Geographical data:
Now that your business is online and has access to thousands of customers, an increased number of orders are about to come. However, the information about the area with the best reach and the kind of material in demand can help monetize the investment for the e-commerce seller. This means once the seller has read the pattern coming from their customers the methods of providing the delivery in a particular region and increasing inventory can be altered to meet the requirements.
Customer feedback:
This is the key component to increase your business as an e-commerce seller. This will help you to know the services which you have outsourced for the delivery are meeting the required standards. Additionally, it will tell you what the customer is expecting from your product, how satisfied he or she is and what can be done to gain loyalty.
Also Read: How To Run A Successful E-Commerce Business
The takeaway of data and account management
Given all this, it now becomes clear which are the best ways to manage accounts and data for e-commerce sellers and what are the key points to be taken care of while managing them. These key points also help you grow your business and choose the best medium out of the many available in managing the data and accounting with the least investment and maximum profit.
Also Read: Best Practices For Online Sellers
With no collateral, minimum documentation, and availability of several top lenders, Indifi makes the whole process of acquiring a loan simple and quick. With a single online application form, you can apply for business loan from multiple lenders in the least possible time. As the loan is customized as per the needs of online sellers, rest assured that it'd perfectly suit the dynamic needs of your business.