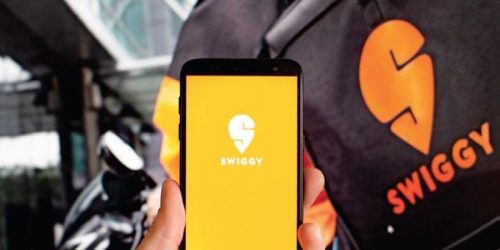 The system of writing a review exists almost everywhere. But before we delve deep into the when and what of the review system, we should first understand why the review system came into existence. There is a term in business analytics- 'customer experience'. This phrase holds a lot of weightage in making or breaking a business. A review, in essence, is nothing but providing feedback after availing the services of a company or organisation. This system came into being for many reasons:
Telling the company what must be changed or pursued to become better–
This point is crucial as reviews serve as windows into the customer's mind. When a customer writes a review, she is putting in a few lines about her experience with the concerned company. If that company has been making some mistakes, the reviews will help them correct their ways.
Reviews create an impact on other customers–
We aim to discuss this point in detail in a section present later on. However, to motivate the topic at hand, reviews work like a charm for prospective customers.
With all the reasons presented above, we can understand well enough how critical reviews can be.
However, these reviews hold significance if we think with respect to Swiggy. The reasons for the same are discussed later in the article.
Also Read: How To Benefit From Sales Promotion On Swiggy?
When does a customer write a review?
When it comes to a brand like Swiggy, this question needs no further answering. But assuming people living under a rock, we will talk briefly about it.
Swiggy is an application that gives its customers the advantage to order food from the comfort of their homes. When a customer has been delivered the food they had ordered, Swiggy asks for their feedback. This feedback is for the restaurant that has provided food to the concerned customer. The customer is expected to put in their honest opinions regarding the food just had and that will be present on the restaurant's profile for other prospective customers to see.
Also Read: Best Ways To Negotiate Terms With Swiggy
What is the impact that a review can have on a business?
Now, as innocent as the system appears, it is far from being so. It is not just there to know if a customer enjoyed her food. Of course, that is taken into account. But this review system holds a lot of significance in building a successful business on Swiggy. These can go a long way to determine the fate of the said business and do one of two things- either bring in a truckload of new customers or make the restaurant lose whatever customers it previously had. In that light, it is essential to discuss the different effects that a good review has on the reputation of a restaurant:
Also Read: Swiggy Dashboard – For Better Data Organization
Excellent reviews mean excellent service
When a customer is asked to write a review, they are expected to write something honest. It is feedback to judge the restaurant's services. When customers, residing in different areas, order different dishes from the same restaurant, at different times, and then write an excellent review for the restaurant, it speaks volumes about the company. All prospective customers are then convinced that the said restaurant provides exceptional service to all their customers.
Also Read: Scaling Up The Outreach Through Swiggy
Excellent reviews make the new customers trust the business
Trust is a major thing when it comes to a particular business. When a customer trusts a company, they expect them to deliver service of top-notch quality. Any deviation from this can cause havoc to the reputation of the said company. But this process is a long one, and most people do not have time for this, especially if they are looking for the comfort that Swiggy is providing them. In this case, the reviews play a significant role. Prospective customers just have to visit the reviews page of the business and take a look at what the previous customers have written. When these reviews are excellent, the new customers are bound to be motivated to try the food served by the concerned restaurant.
Also Read: Powering Business Through Technology From Swiggy
The content of the reviews plays a pivotal role
Almost all customers provide reviews. However, the content of the review is what matters the most. A customer does not have to write in a flowery language to express their delight for ordering dishes that they finally went on to like. If they simply state that the dishes were really delicious, then that works just fine.
Also Read: Marketing Hacks For Customer Attraction On Swiggy
Conclusion
Swiggy is a leading brand when it comes to food. For a brand like them, it is important to preserve and maintain its review system. Indifi, being a market leader in business solutions, can help you with just that!
Apply For Small Business Loans For Restaurants Online